Where to even start writing about this adventure! I guess that, like with every story, from the begining.
About five or six weeks ago Ryan and I decided it was time for me to go to Mexico and see my family and spend some time with them. We hadn't really decided how long I would be there but we knew it was the right time. We then decided that maybe I should stay until my nephew was out of school and he could come with me and help me with the kids. So, four weeks. I got really nervous everytime I thought about it, four weeks away from home and my baby!?
Well, I got used to the idea. I would be here four weeks. Well, Southwest was having a sale and we decided to go ahead and buy the return tickets and Ryan thought that now we could afford for him to come join us! So, he bought tickets for the first of December and our return tickets for the fifteenth. Yes, six weeks away from home.
Saturday came and we were on our way to the airport. The kids were happy and pleasant. We checked in six bags, a stroller and a carseat, the other two carseats came with us, thankfully. We also had about four carry-ons.
We share our last little lunch with Dad, chicken nuggets and fries.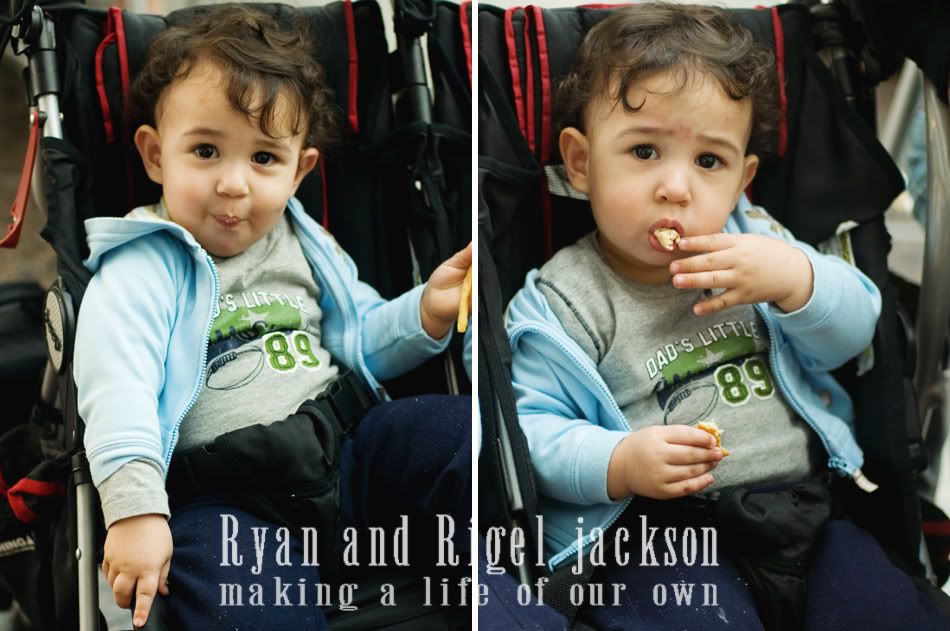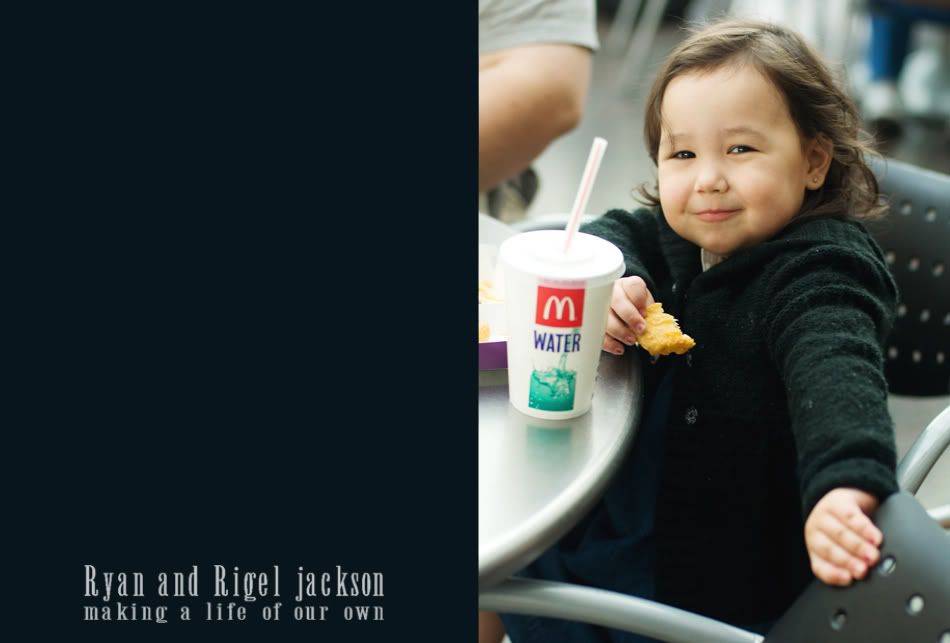 We said good bye to Dad and off we were! We were pretty much the last ones to board and we had to go to the very back of the plane. The carseats were fastened and Emma found a window seat.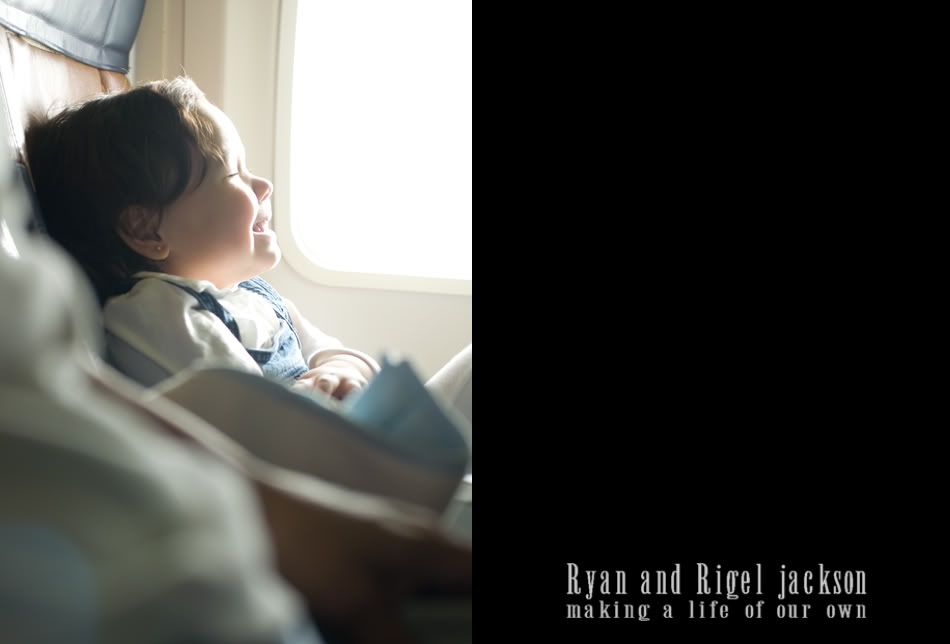 I was terrified. I could tell my mom was nervous but everybody was friendly, at first anyways.
Emma enjoyed the flight and seeing the clouds. The boys got tired and fussy. We had no milk and when I asked for coffee cream, to try and fool them, I was told they couldn't give me more than four, that flight attendant must have been single and seemed very annoyed by us.
The five hour flight seemed to take forever. We had two stops but couldn't get off the plane at all. Yeah, it was rough. On the last stop in Alburquerque a man sat in the back by us and asked if we were noisy, I replied, oh, yes, very much. He got up and tried to find another seat. He soon came back and had his headphones on. As it turned out, this was the flight when the boys were the most pleasant.
There was another man in the very back who was so super friendly. He flew with us the whole time and smiled the whole time surprisingly. Another man sat with him during the last flight and both of them helped us get our things and carry them until we found my family. I thank Heavenly Father for sending them our way.
We finally found my sister and brother-in-law and I just wanted to cry out of tiredness and to finally see a familiar face.
We carried our stuff and headed for the hotel. We found something to eat and decided it was time to go to bed. It took the boys some crying but they finally fell asleep and stayed asleep until six in the morning the next day.
Ben always finds ways to get in trouble.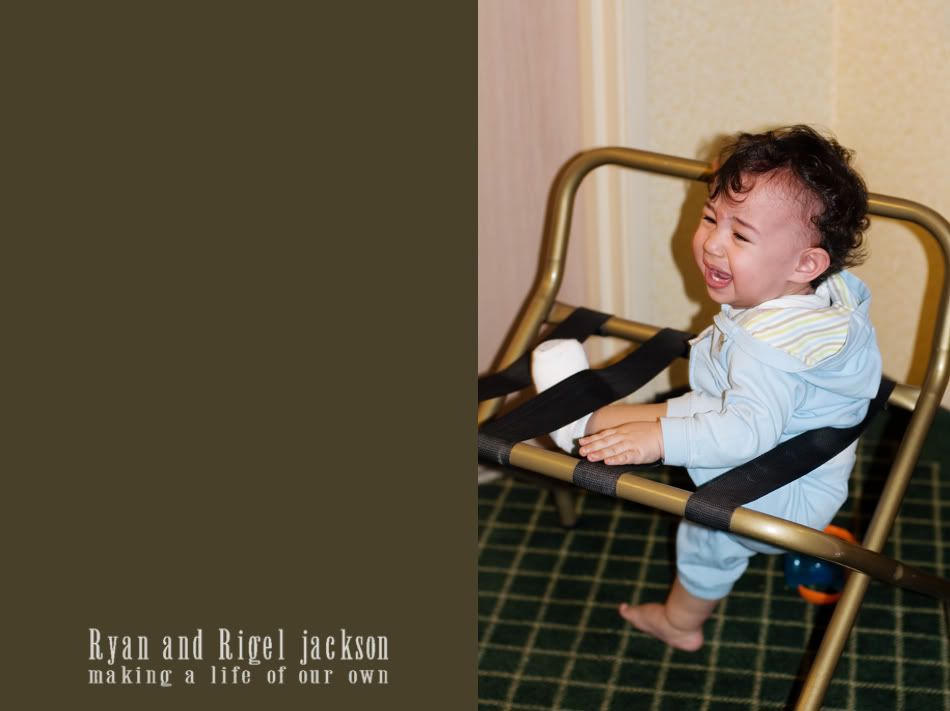 We were ready for the ride to Guaymas, but didn't leave Tucson until almost four in the afternoon. My sister had to pick up some things and I had to get Emma some diapers.
When we crossed the border, we got the red button, meaning we had to be inspected to see if we had more stuff than the law permitted. We didn't, but we still had to wait a good thirty minutes for them to make sure.
As soon as we got into town, Emma laughed and said it was bumpy! She loved it! I said, yep, we're in Mexico!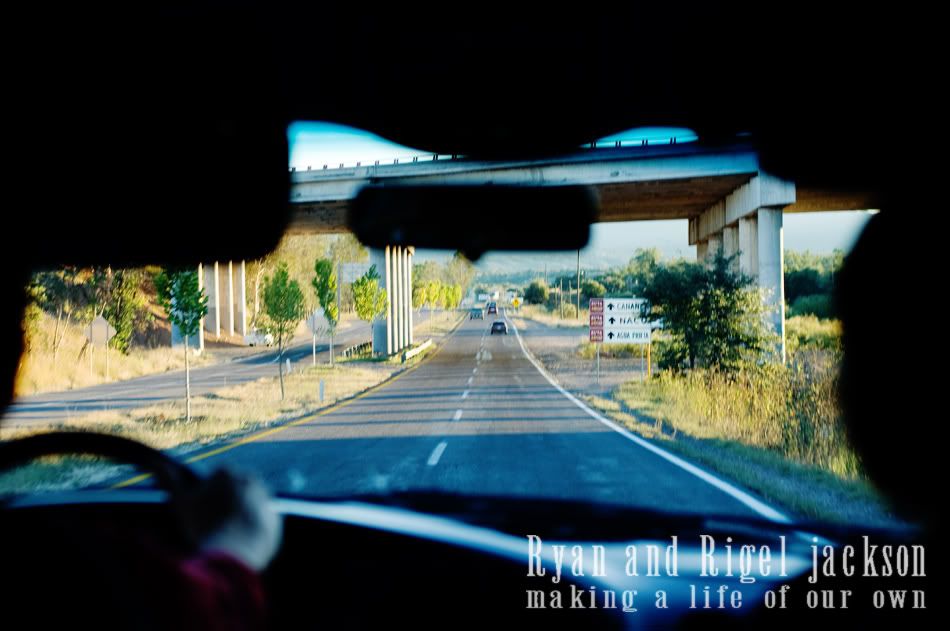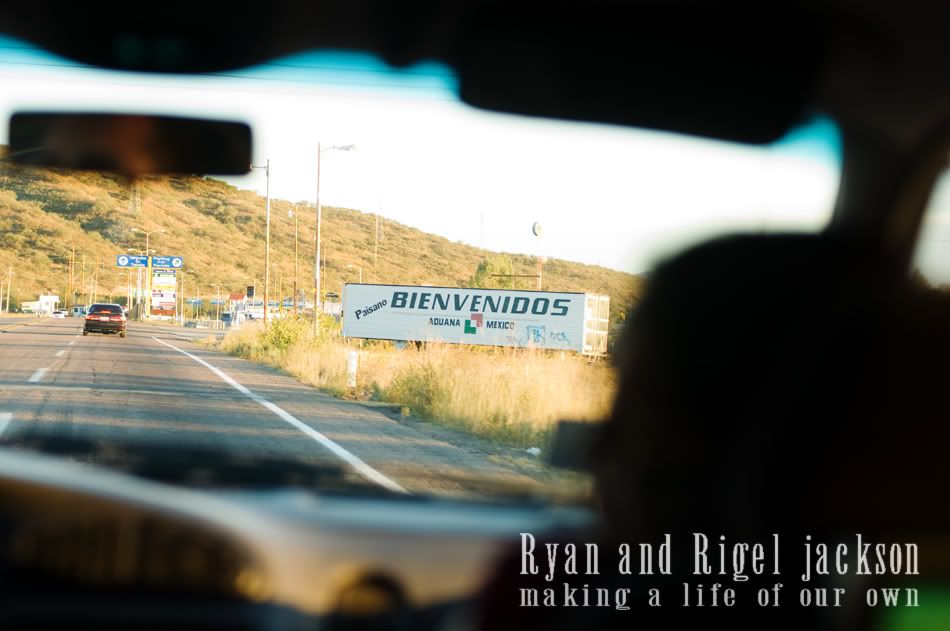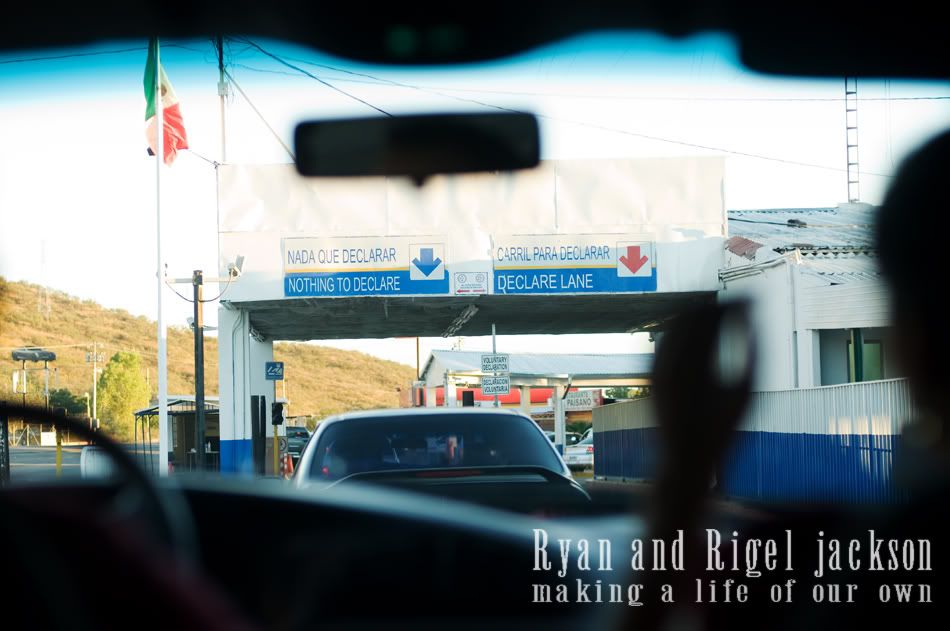 We went through customs again but this time we got the green. We drove and tried to entertain the kids for six hours. We sort of succeded, with Dora and Diego's help!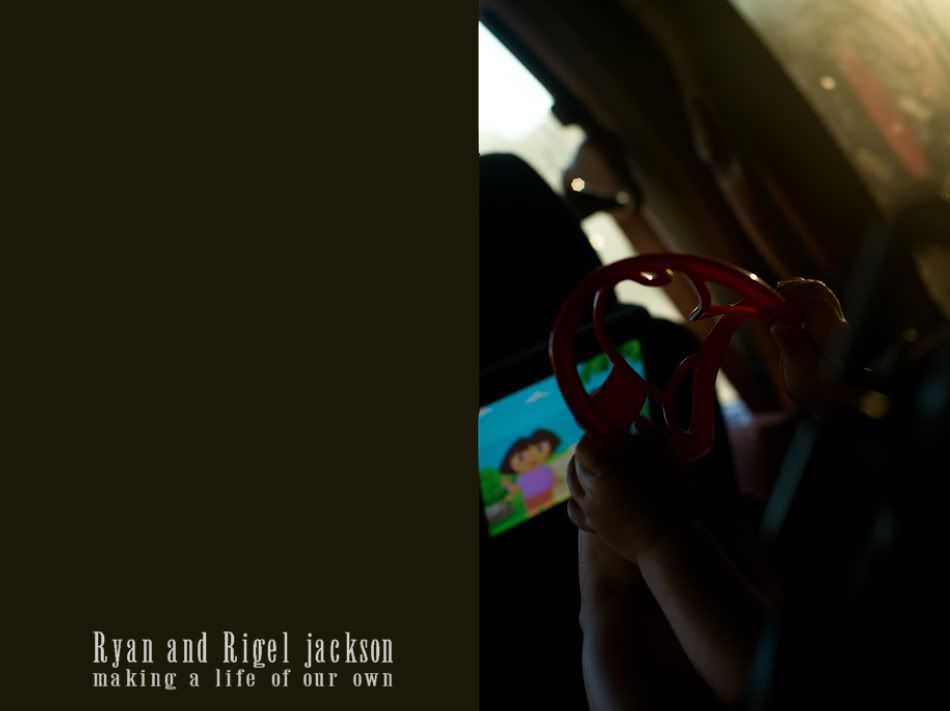 We made it to my sister's house and I finally was able to breathe and cry freely. We had arrived.