I was looking through some more of my Mexico pictures today and found this!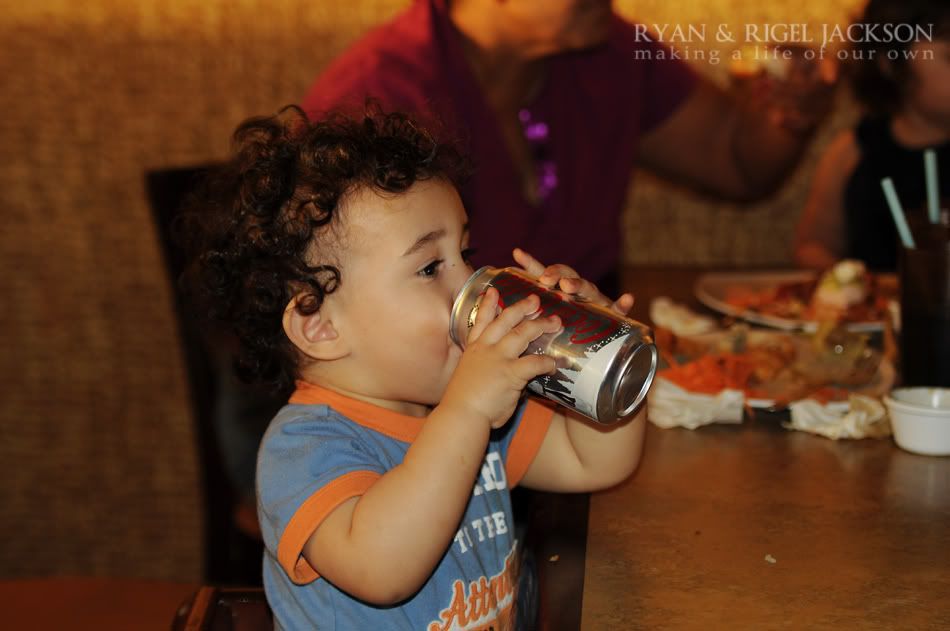 I should not be proud of this, and truly, believe me, I'm not. I do think it's funny though and it just says how much kids actually do learn by watching us! The can was actually empty.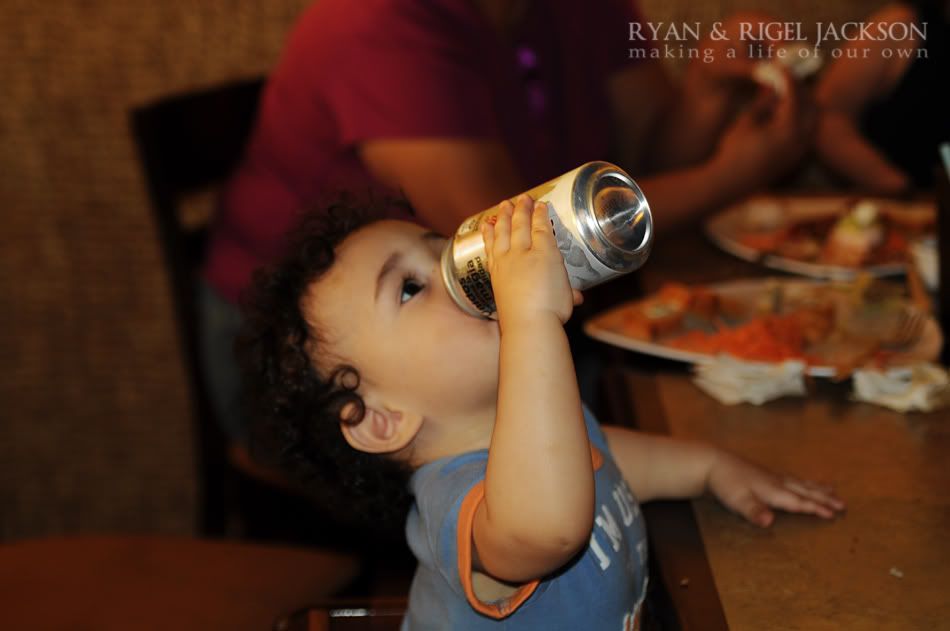 He can even do it with one hand! He is just that good!
I also found this!
The boys drew all over Emma's face while she was napping! She must have been exhausted!