The boys had their eighteen month check up today. I cannot believe how big they are! Eighteen months already! I remember those long nights when I used to think they would never grow! And here we are, we have survived it and it has been wonderful really, really. I don't know, we might be ready for the next one! ;)
Alex was not excited about getting on the scale, but who is!? He's 27 lbs and 11 ounces! Doesn't he look so big!? So strong and just super cute!?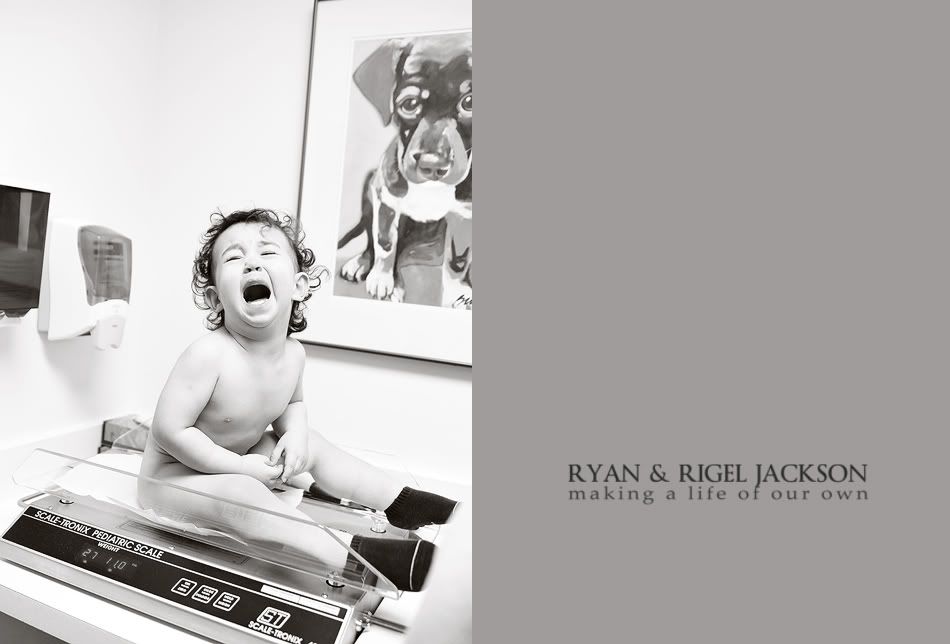 Height: 33 inches.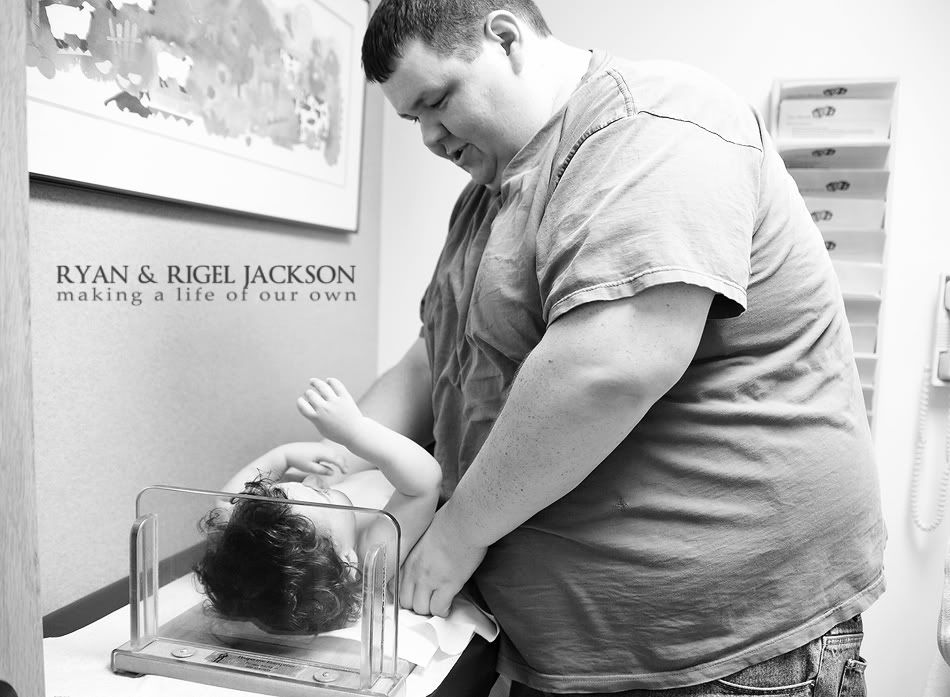 The doctor said he's growing just fine, oh and that he has to say about ten to fifteen words! Lets see, momma, daddy, oh no! (and other variations of NO), tickle tickle and grandma, sometimes "mas". My kids are not talkers, Emma was not very talkative either. We think they're born confused with languages!
Benjamin was doing better but still didn't enjoy it much. He weighed 26 lbs and 3 ounces and 32 and a half inches long. One and half pounds less than Alex and just half an inch shorter. Not bad!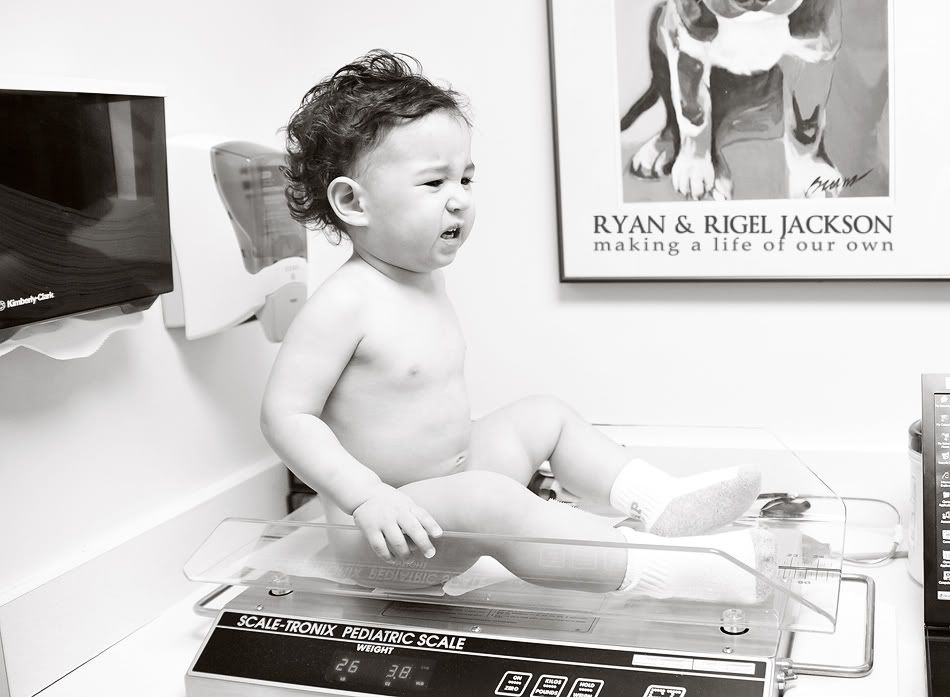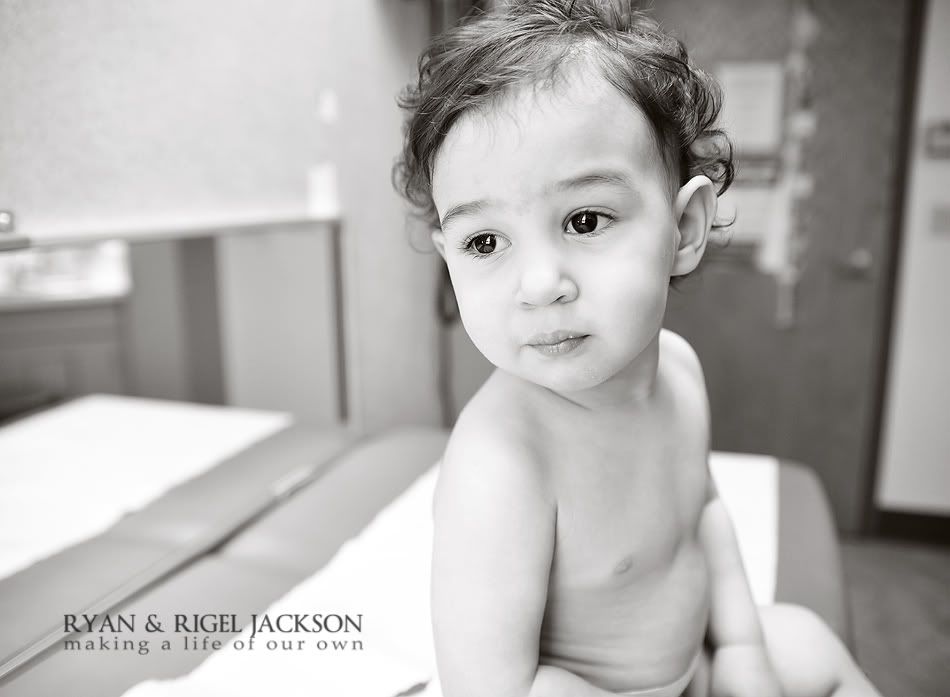 Love these puppy eyes!
The report, both boys have a little ear infection. It really surprises me how they handle pain really well because they do not complain or cry much. I wouldn't have imagined they had one. Emma was the same way, their pain tolerance is impressive! They did not get that from me, that's for sure!.
After all the questions the Doctor asked us about their growth and development both boys seem to be growing at the same pace and every answer pretty much applied to both yet they are so different!
Emma was doing extremely well! She even watched the boys while getting their shots, then she covered her ears because they were too noisy!
The doctor took a little peek at her ears and decided that she was doing just fine and that soon her cold and coughing would disappear.