Sunday morning I woke up and Ryan was gone. I realized that Saturday night Ryan mentioned he had an early morning church meeting but that he would be back to help me finish getting the kids ready for church. I felt overwhelmed and sort of defeated even before I fully woke up. I got in the shower and Emma walked in. It was easy to get her in the shower as soon as I said the word "nursery". We got ready and then woke up the boys and Ramiro. It was crazy to say the least. Ryan calls at 8:40 am asking if he should come and help or just stay and wait for us. The fact that he called and asked was a little frustrating. I impolitely told him to stay. We got the kids dressed and Ramiro got them in the car. I grabbed a couple snacks and off we went.
It's not easy getting three children ready for church without Ryan. As we were sitting in church I saw one of the sisters in the ward that had three children also and the husband has been out of town for several days. Then I noticed one more sister with three boys and the husband was also gone. I noticed a couple more and then felt like a total complainer! I counted my blessings. Ryan has no early morning meetings, today was just an exception. He's always there with me in church. He got all the white shirts ready before he left that morning. My in laws are always there to help with the children. My mother in law takes the little ones to nursery and stays with them so the boys get used to it. I felt so blessed and my mood completely changed. I was no longer rushed and frustrated. The rest of the meetings went well. We came home and after we had lunch the boys were laid down for their nap. I went visiting teaching. Sarah had mentioned a walk so we called her. The pinatas they had made a few days earlier were ready.
We went on a walk and they broke two pinatas. The kids had a lot of fun and a lot of candy!
Right before we went out Benjamin got himself a slice of cake. He left a mess but his face is too cute to care. That was the best smile Emma would give me.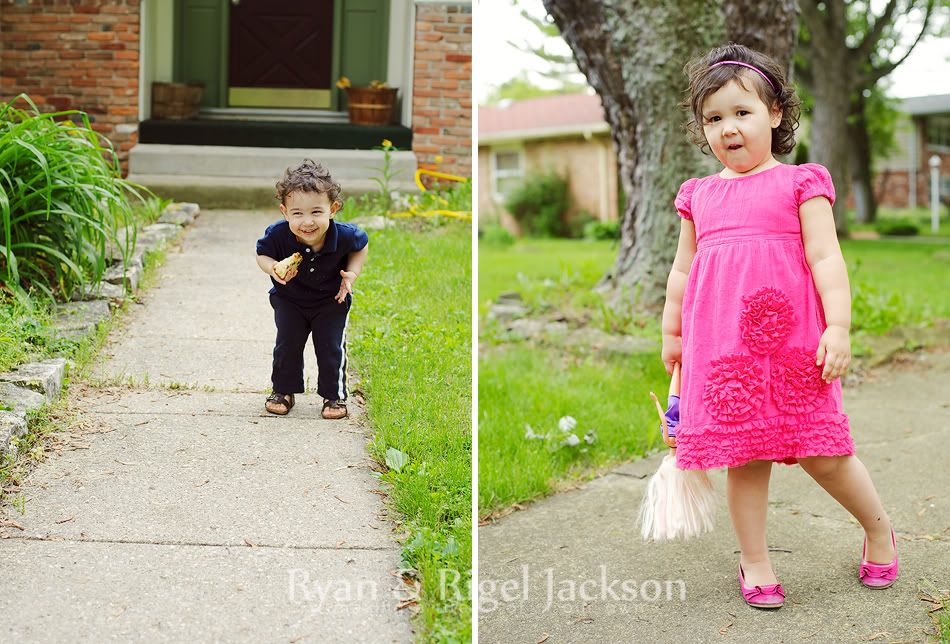 Alex started running like the fastest and wildest toddler he is. He really is fast, everyone should see him run. I think we will train him even though he's just a small fry.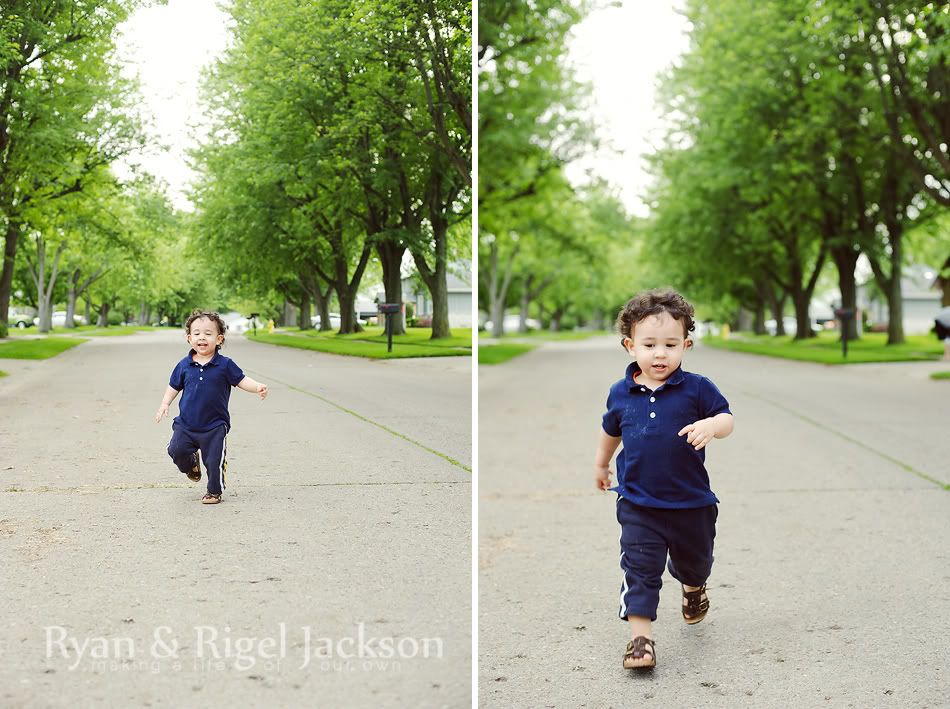 And since there was too much running, Ramiro and the stroller came to the rescue.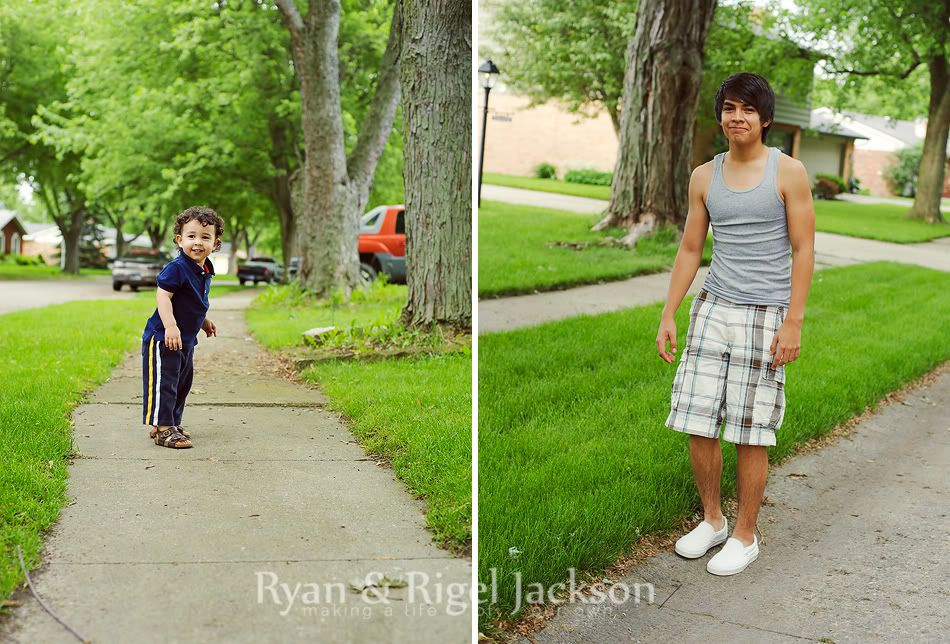 Ryan and Emma kept running. She loved it.
The boys did fairly well in the stroller also.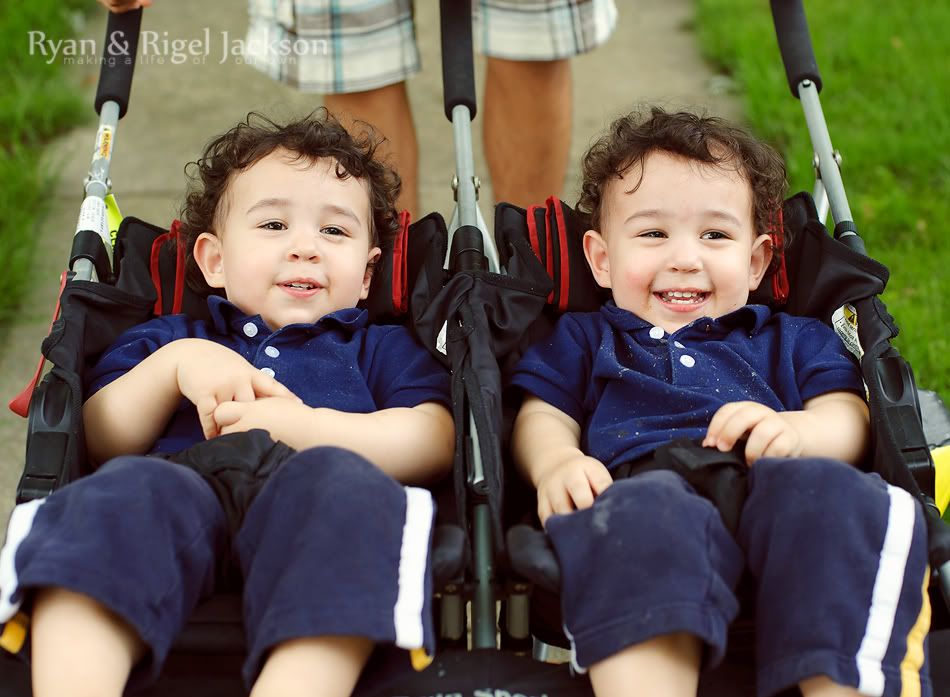 Avery and Caleb showed up and the real fun commenced.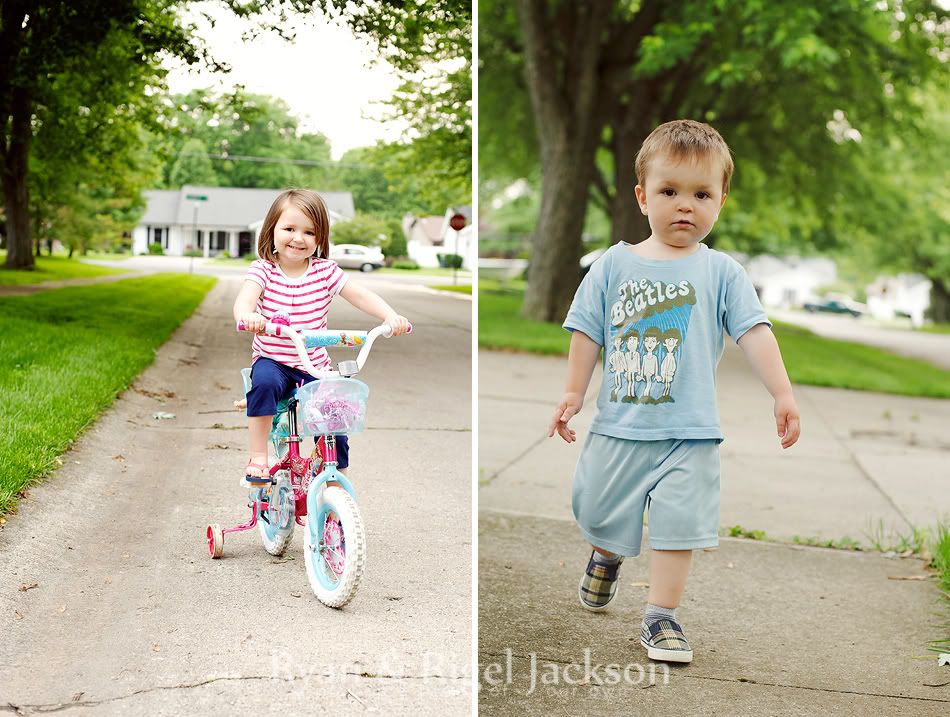 Ryan and Ben running. They wanted to beat everyone to the pinata.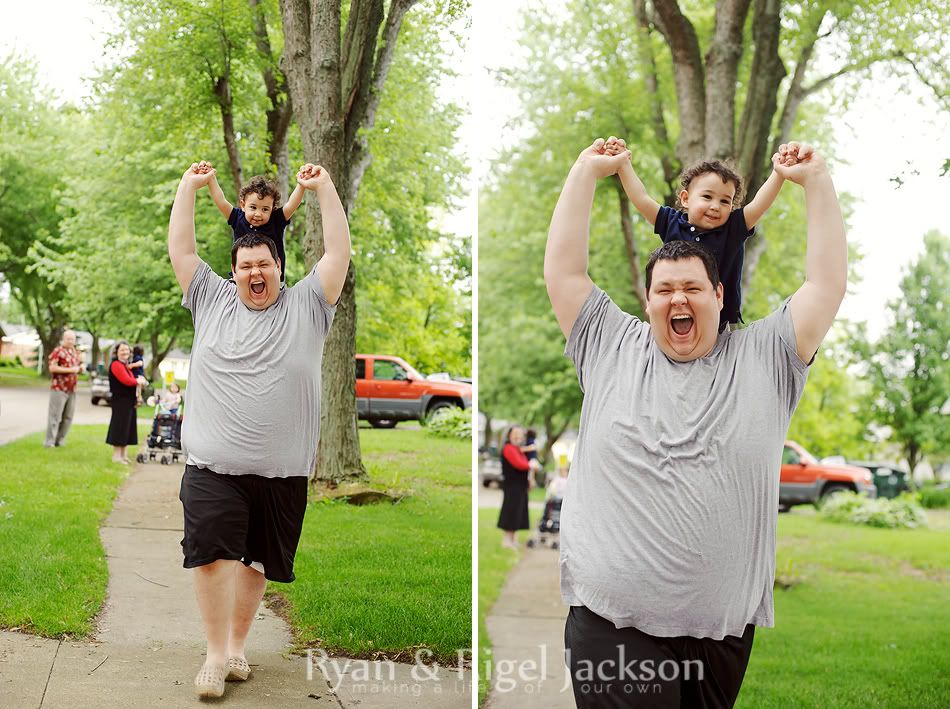 Avery and Caleb took the first turns.
Alex was next.
Ben followed.
Emma wouldn't go. And since the pinata was not breaking we called Sarah.
The pinata broke and the candy fell down.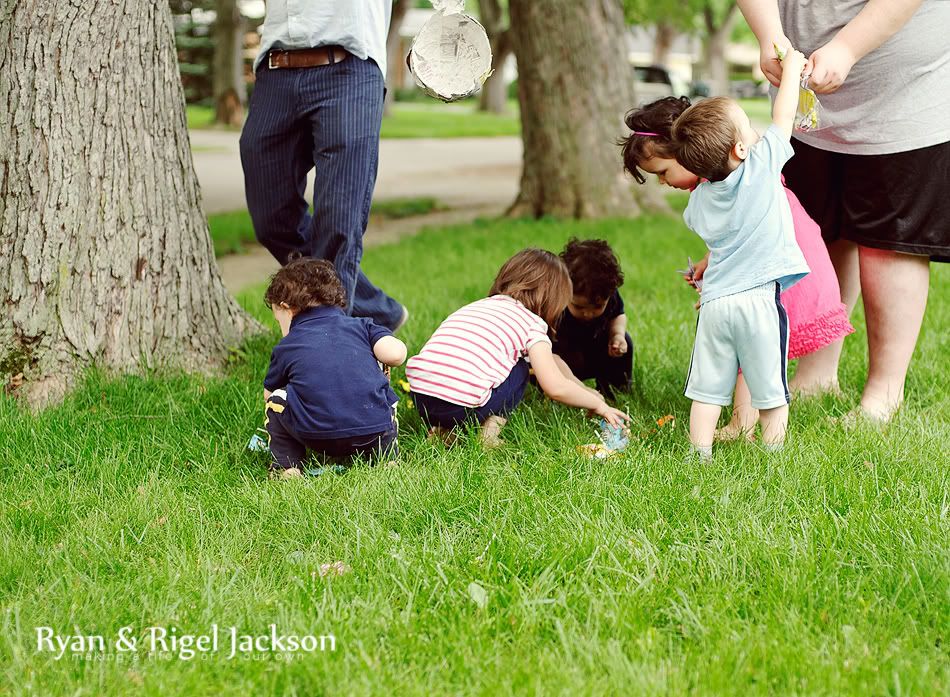 Ben watched the action. Alex ate some candy.
The first pinata was gone and after more turns from the children it was time for the bigger kids to take a turn, blindfolded. Emma really just isn't into the hitting the pinata, but loves the candy. Aaron was really not good. Sorry Aaron but I cannot lie.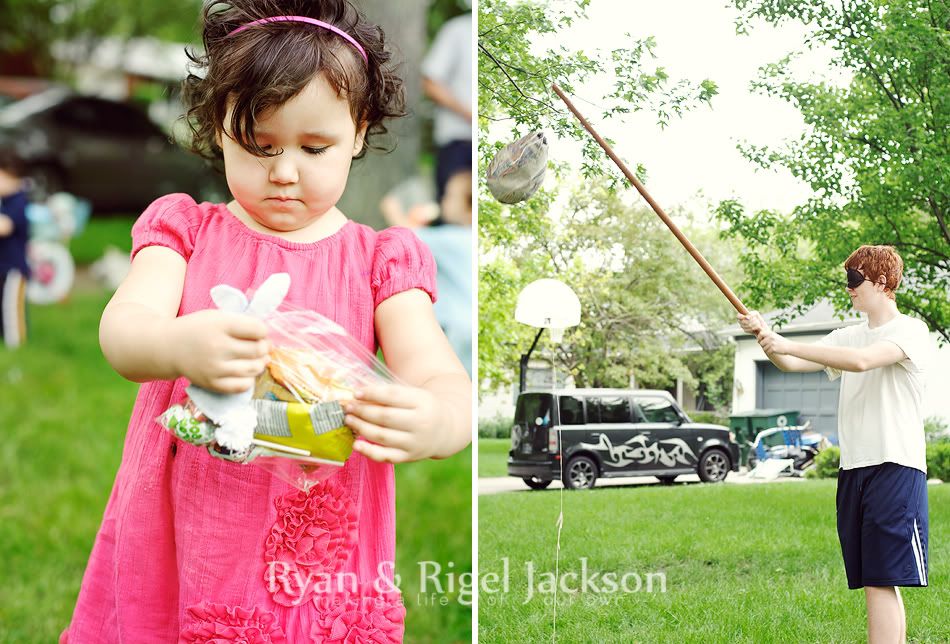 Then next came Ryan, and sadly I must have been so excited watching you be the best and fastest because I didn't get a chance to snap a picture.
And that brings us to the last two. Grandpa and Jesse. They did alright but I was a lot more interested in these guys.
I said close your eyes and I will count to three and then you open them. Caleb, that was cute.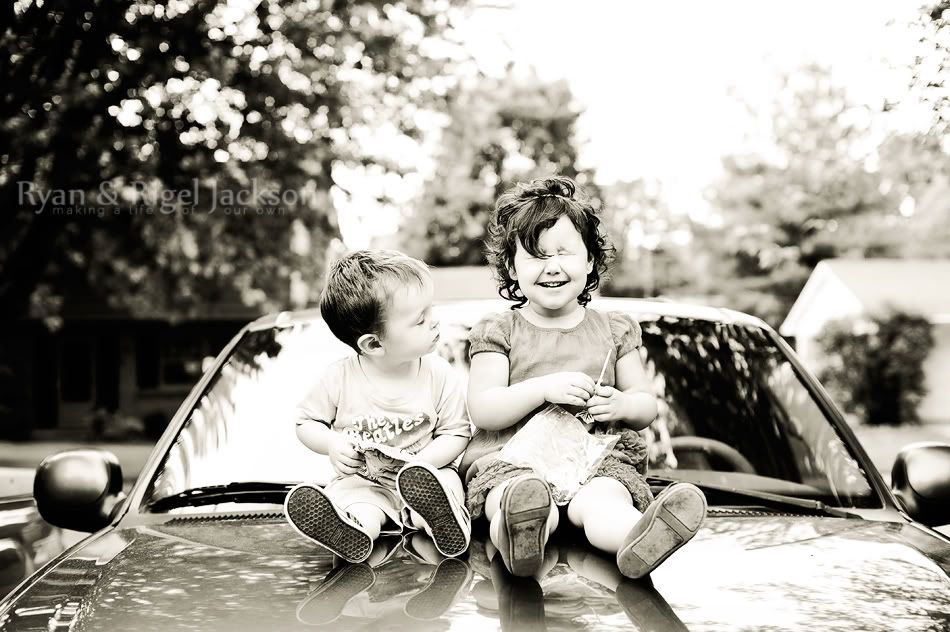 Then, everybody wanted up on the car, so we took a few more snaps.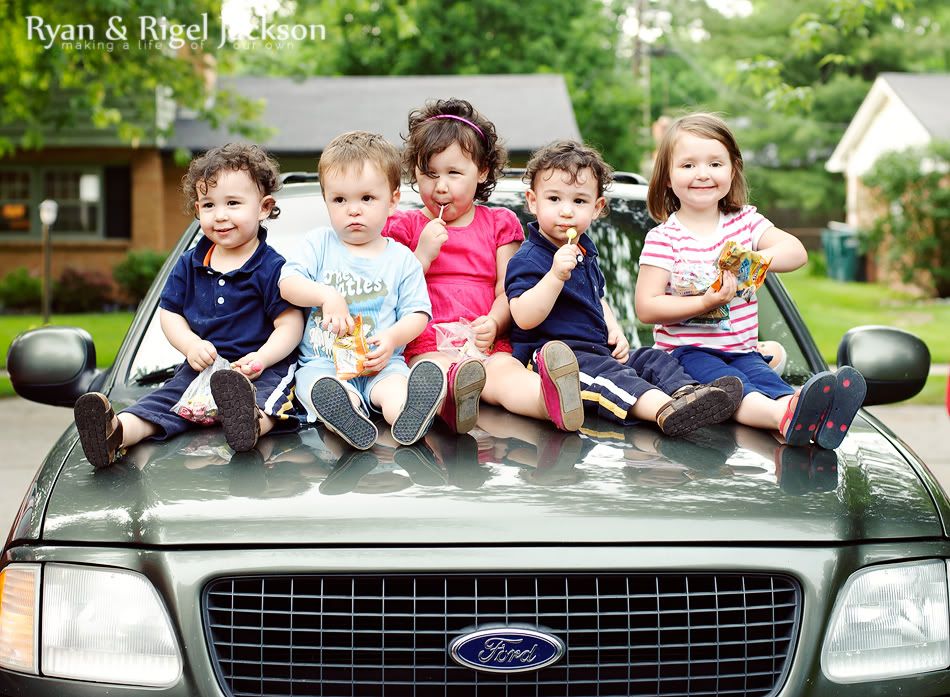 And that was our Sunday. And since I have a few pictures from Saturday evening after we got our haircuts (I will soon post a picture of my do)and I don't want to forget to post them, here they are.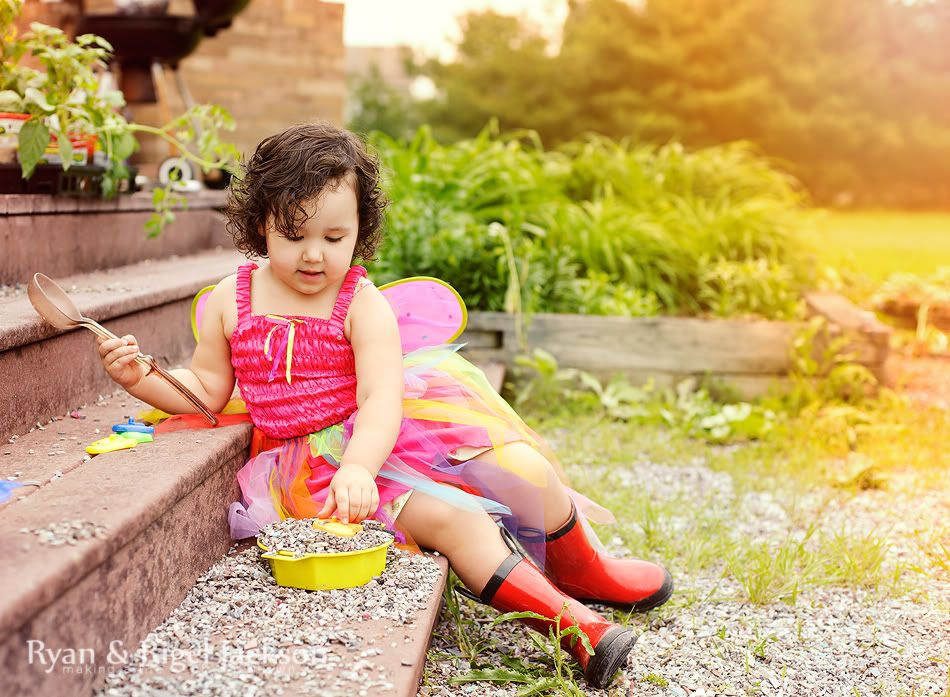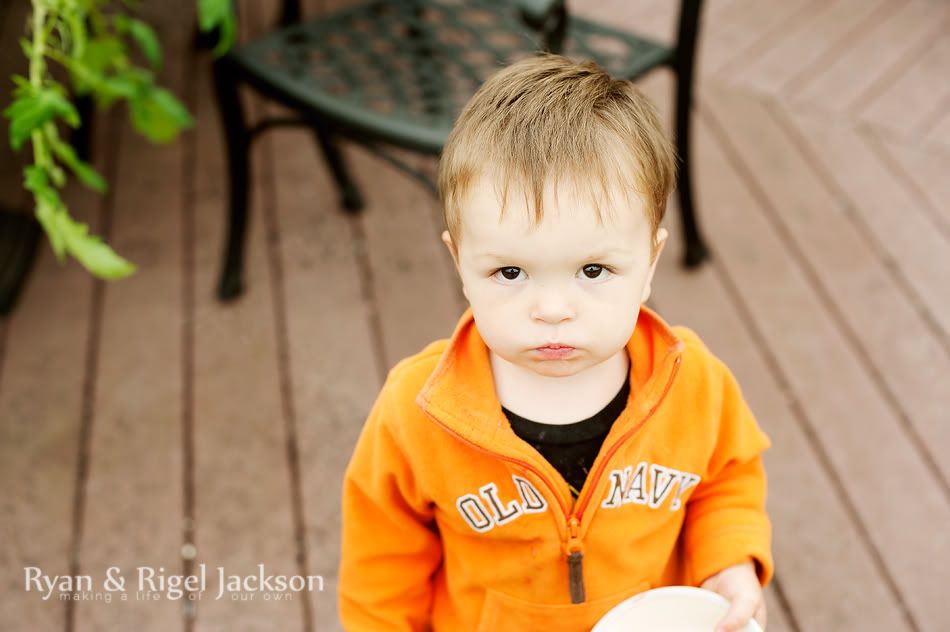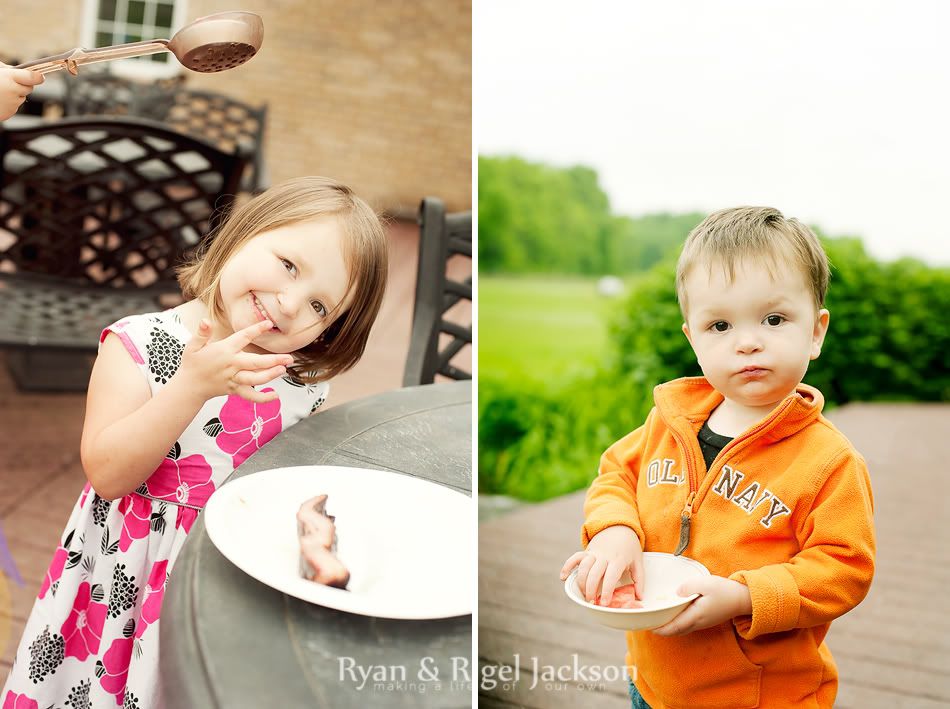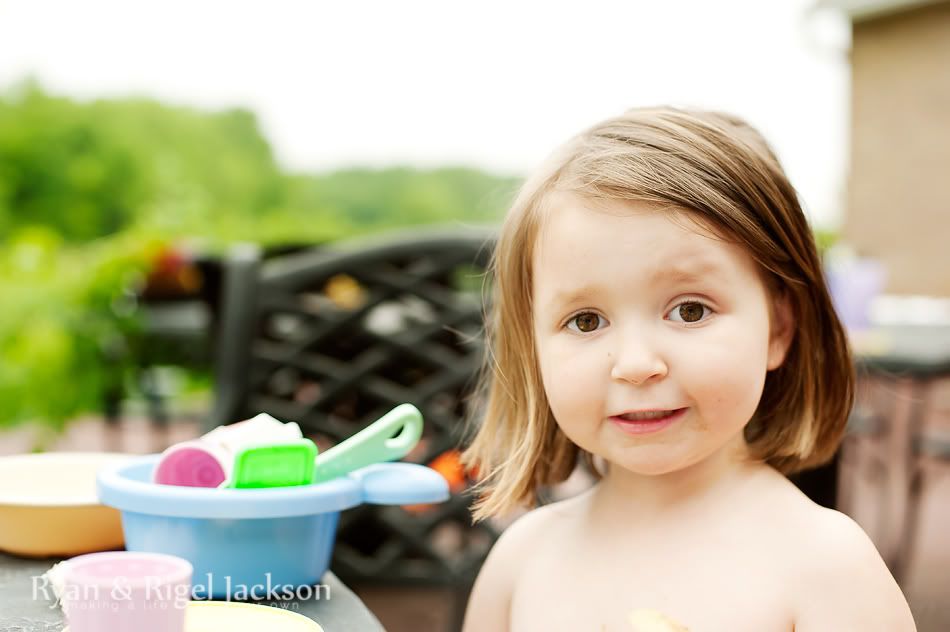 Sarah is having a baby sometime today or tomorrow. We are so excited to see the new baby.