I have been wanting to record our Sunday
odyssey
routine. Truth is, it's too rushed to take pictures. We wouldn't make it to church if I did. I can record it in words though.
I get up at 7:30 am. Feed Ben and Alex. They play while I get their clothes ready. I get in the shower. I clean Ben's poopy diaper. Ben comes with me. I clean, scrub and rinse. I pass Ben to Ryan. Ryan takes him and dresses him. Ryan hands me Alex. I clean, scrub and rinse. I pass Alex to Ryan. He takes him and dresses him. I shower. Ryan watches the boys while I pretend to do my make up and hair. I'm always too tired to care. I try a little harder.
Emma wakes up. I quickly rinse her chubby little body. She loves her outfit. I finish a headband to go with it. Ryan gets in the shower. I finish dressing the boys. They want a bottle and a nap. They only get a bottle. Emma eats some yogurt. The kids are put in car seats. Ryan loads the car. I put together the diaper bag. I grab breakfast shakes for Ryan and myself and treats for Emma. We get in the car. 10:58 am. Opening hymn is being sung. We sit and breathe.
After Sacrament Meeting, Ryan takes the boys home. Ben is hungry. No formula in the bag for him. I teach Relief Society. I go find Emma in nursery. She's happy. She sings and dances "ashes ashes" and falls down.
She sees mom and is happy. I get a hug. I love her hugs. We go home with Grandma. Ryan takes great care of the boys. They sleep. We eat. I blog.
Emma watches a Barbie movie on my laptop.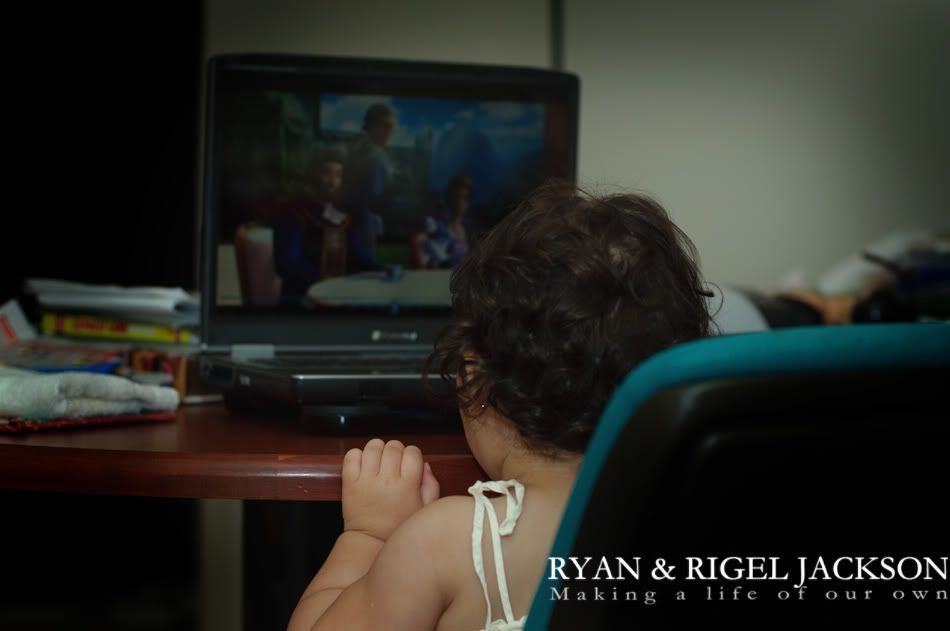 Turkey loaf for dinner. Mashed potatoes. Peas and pearl onions. Freshly baked dinner rolls. Ryan saves the day again.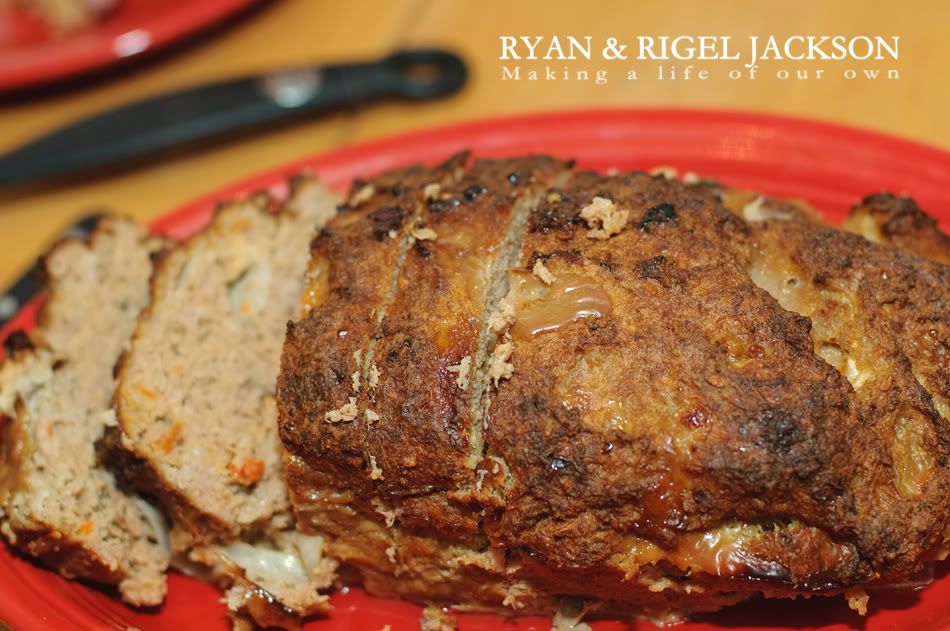 Alex tries a pea. He chokes and spits it out.
Emma says "mom! no
mo'e
pictures!" I stop. You would too.