I had been growing a little tired of my basement. We all needed a break. Friday afternoon, we packed a few things and left. We went to visit Dan and Gillian in Cincinnati. The kids were so good the whole way there. We arrived at about 7:30 pm and they had a super delicious steak dinner prepared. The kids played and we talked. We put kids to bed for hours. They all handled things quite well though. Except for Emma. She had never slept on a "big kid" bed. It took Ryan about an hour the first night to get her to sleep. She slept through the night though. The boys slept well also. They woke up early Saturday morning. Gillian and I made some tortillas and beans and eggs for breakfast. Soon the morning was gone. The kids went outside to play in the pool. These are actually the only pictures I took. It was a little crazy taking care of five little ones.
Alex was dying to go outside!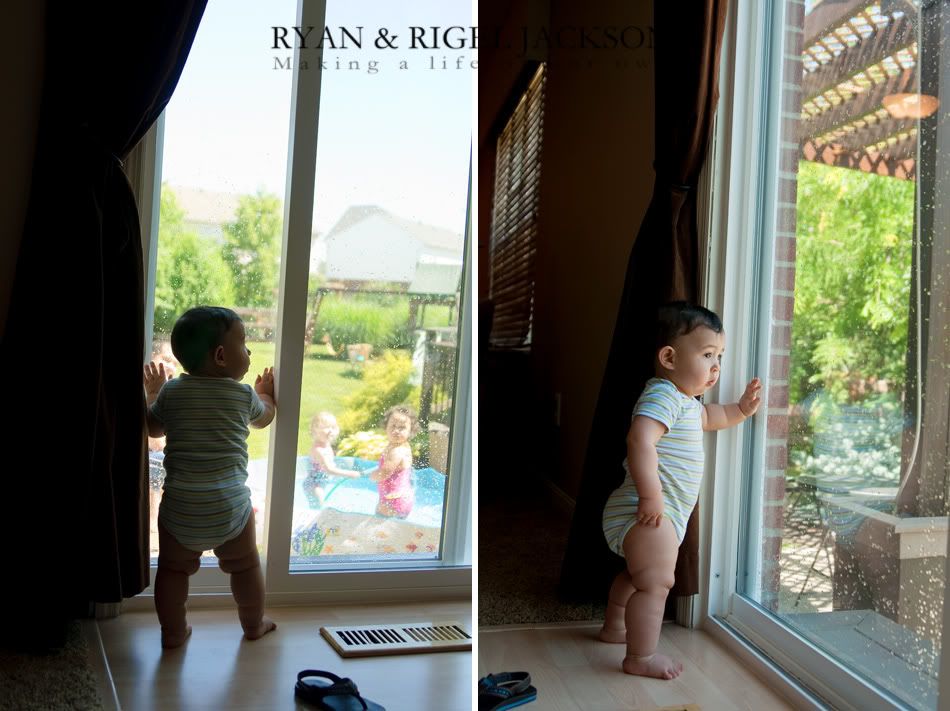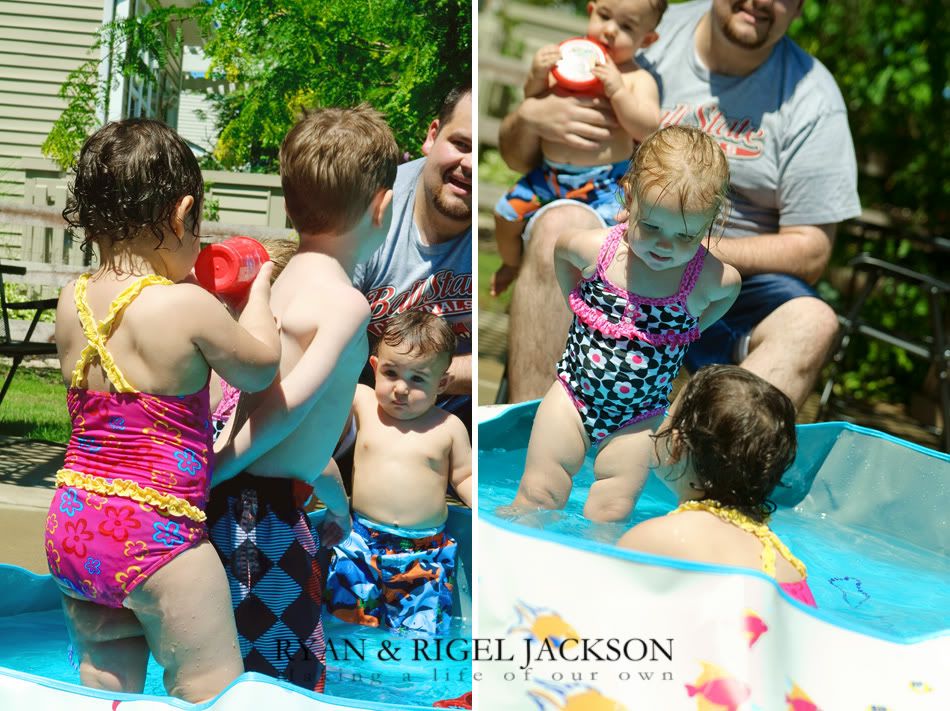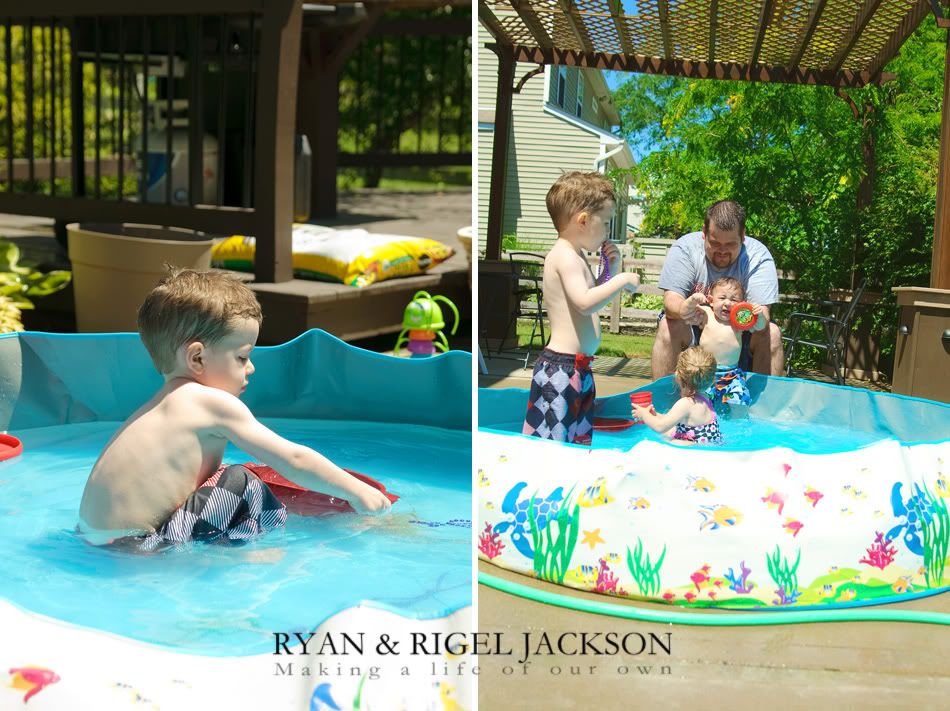 This is Emma saying "a nice Oran, a nice, okay?"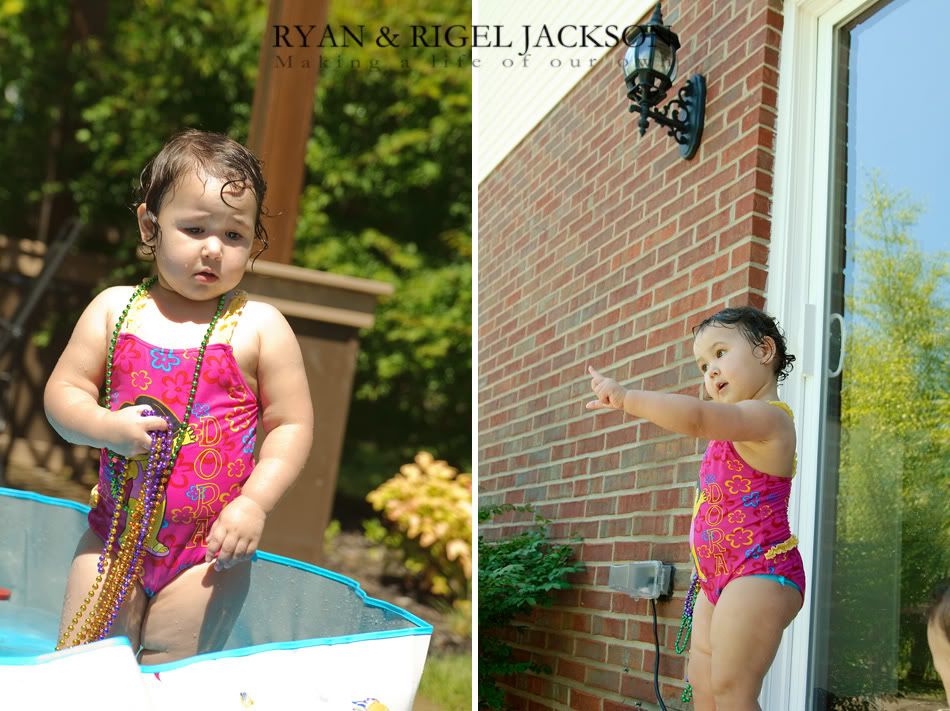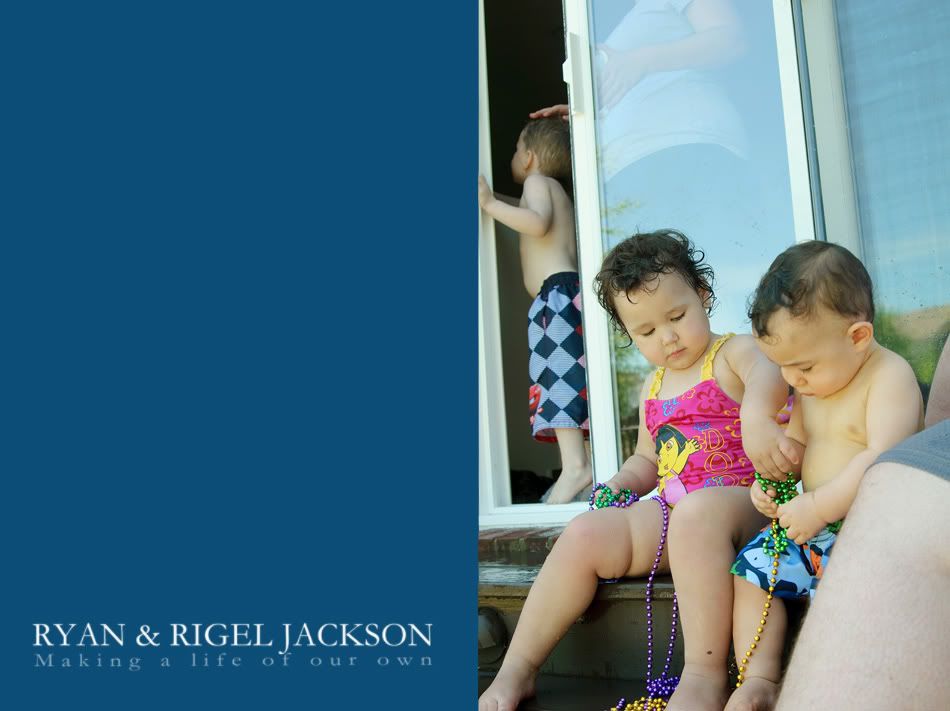 Later, after putting kids down for naps, Gillian and I went shopping. It was really fun having a craft-mate to go shopping with! We had a real good time.
We had planned to go home after dinner at around eight but Ben had a better idea. He tried to chew a piece of cereal and since he couldn't swallow, gagged and in a matter of seconds, the formula that took almost ten minutes to get in his tummy was all over the chair and carpet,(sorry again) Ryan and himself. Cleaning took more than one hour. So, at nine pm we decided to stay and they graciously took us in for one more night.
So, we put the kids to bed and played cards. The girls beat the boys. The boys were bound to lose. Cheaters never win.
Sunday we came home. Later than we thought. We were having too much fun!
It was fun to see the kids play together, and not so much fun seeing them fight. Overall, I would say they were happy to be together, to be family.
I do think though, that if we had left fifteen minutes earlier, several
catastrophes
would have been averted.
The kids were great again on the way home. They slept almost the whole way. Emma was exhausted.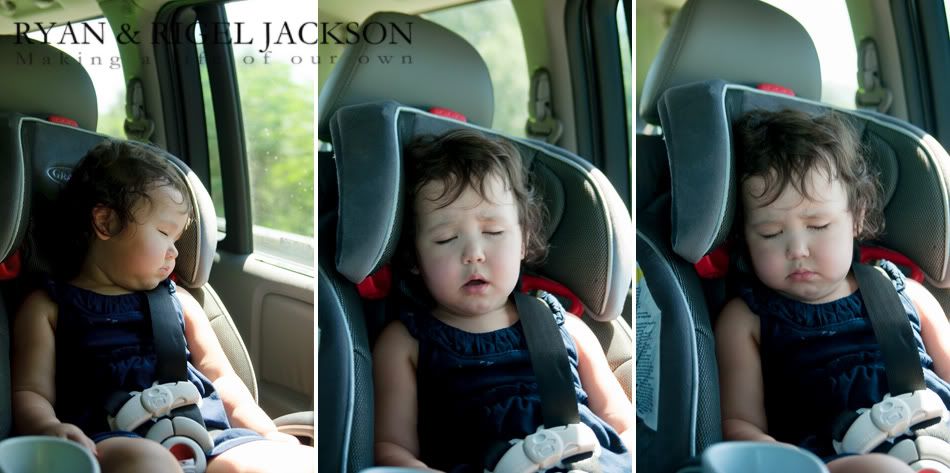 I just want to say thanks to Dan and Gillian for a super fun weekend! Thank you for your hospitality and for putting up with us, our loud children and our bags in your family room!
We went to see Grandpa to wish him a happy fathers' day. And when we finally walked in our home, we were all thankful to be back. What a sweet feeling. Home, sweet home.