Monday morning was going really well. Still savoring the sweetness of being home again. The boys were already taking naps. They went to sleep so easily I was feeling pretty good. Emma had breakfast and wanted to watch Alice in wonderland. I was downloading pictures from our trip. Then, it happened. The power went out. I waited one minute. I waited one more. Emma wanted Alice back. I wanted my computer back. Then another minute passed.
Emma and I sat together waiting. We played. We went upstairs to clean. I brought paper and crayons for Emma. The boys woke up. While I was feeding the boys Emma ran out of paper. She found herself a new canvas.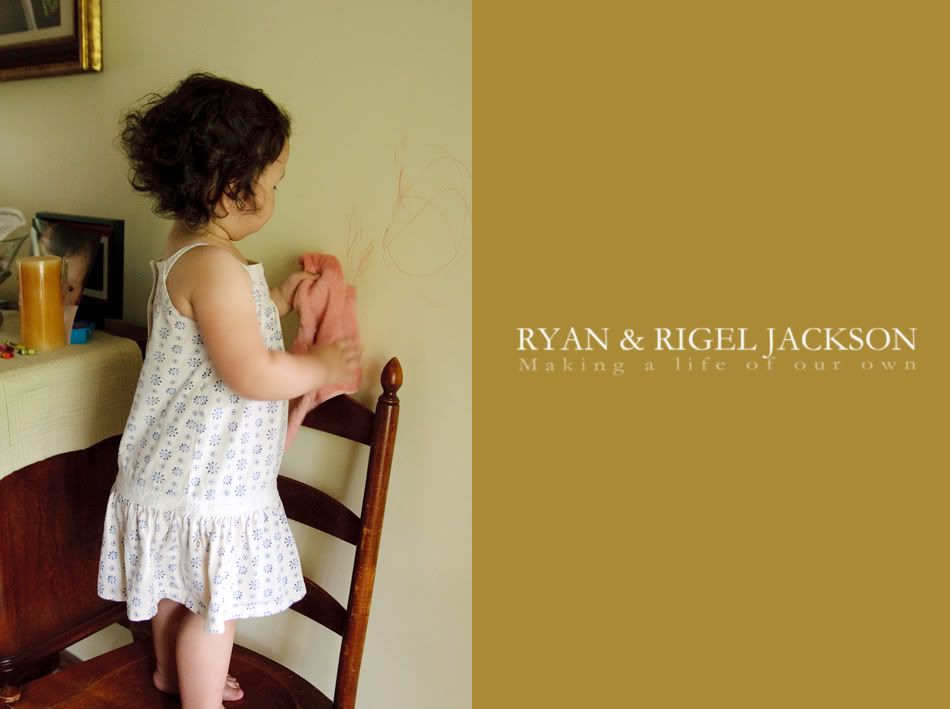 We waited some more. Then, it happened. The power came back almost five hours later. As inconvenient as it was, it was nice to not be plugged in to a TV or computer and to play with the kids. They were mostly happy. Then, life continued as usual.