Ryan got the babies out of their cribs in the morning and took them downstairs so I could get a little more sleep.
I slept.
I'm exhausted at the end of the night each day. I could actually go to bed at around 10pm each night, but instead, I do unimportant things. I craft. I learn stuff. I blog. I do photography stuff. Sometimes I just wait for Ryan to be done watching a TV show. The fact is, we never go to sleep before 11:30 pm.
It's like I try to stretch the little time I have without taking care of babies.
We had frozen waffles for breakfast. They were actually pretty good. The boys napped a little earlier than usual. When they woke up we were ready to go to the ward picnic.
The boys were excited and ready to go. Ben couldn't wait! Nothing was going to stand in his way! Not even Alex could stop him!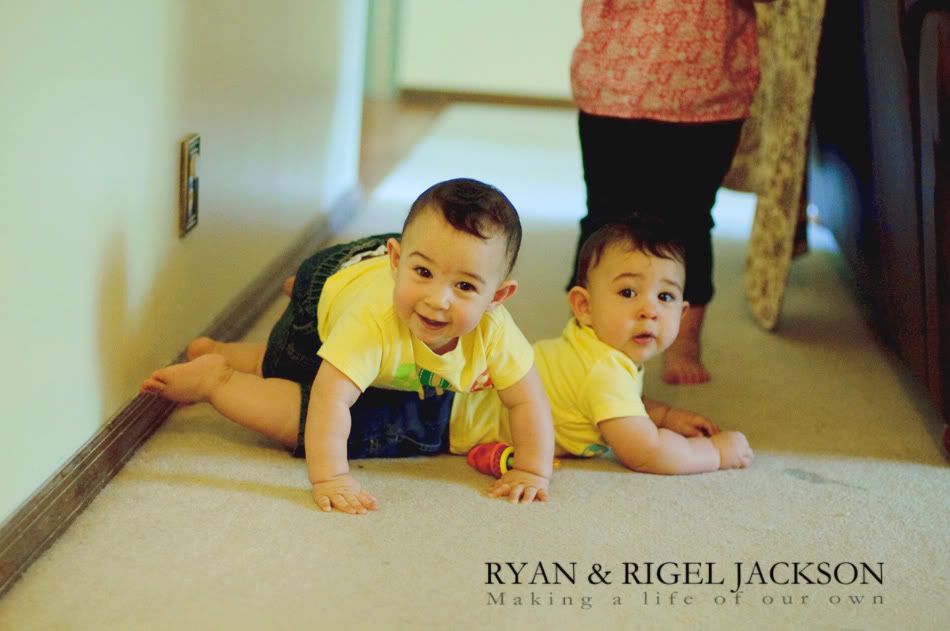 We were two hours late because of naps and...The usual last minute diaper change! It must have been all the excitement!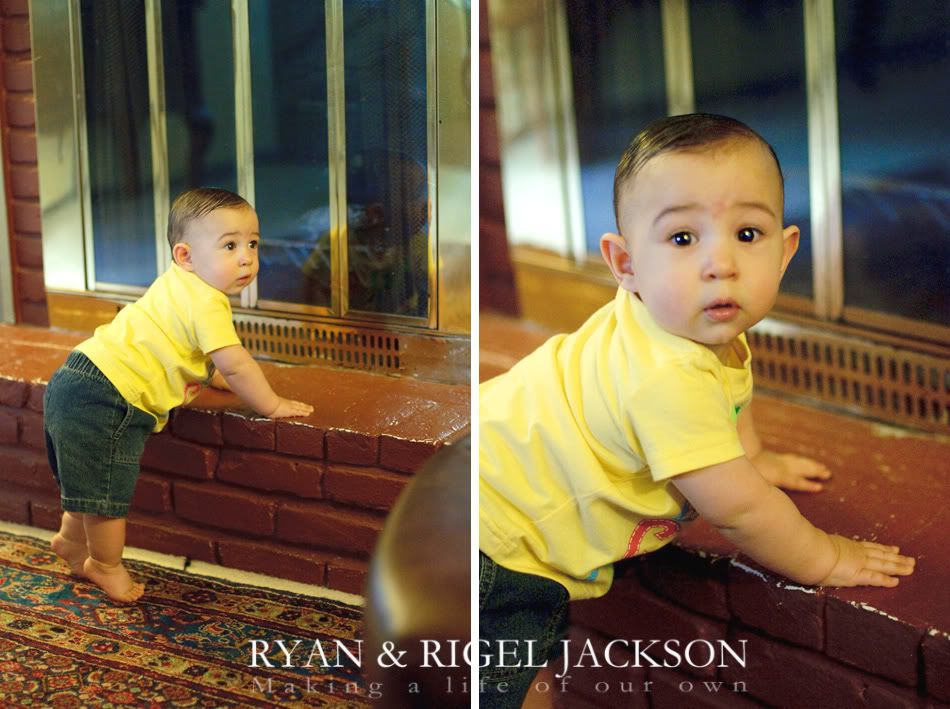 It was almost over when we got there. The kids ate. We had a good time. The kids enjoyed watching people and being held by cute girls.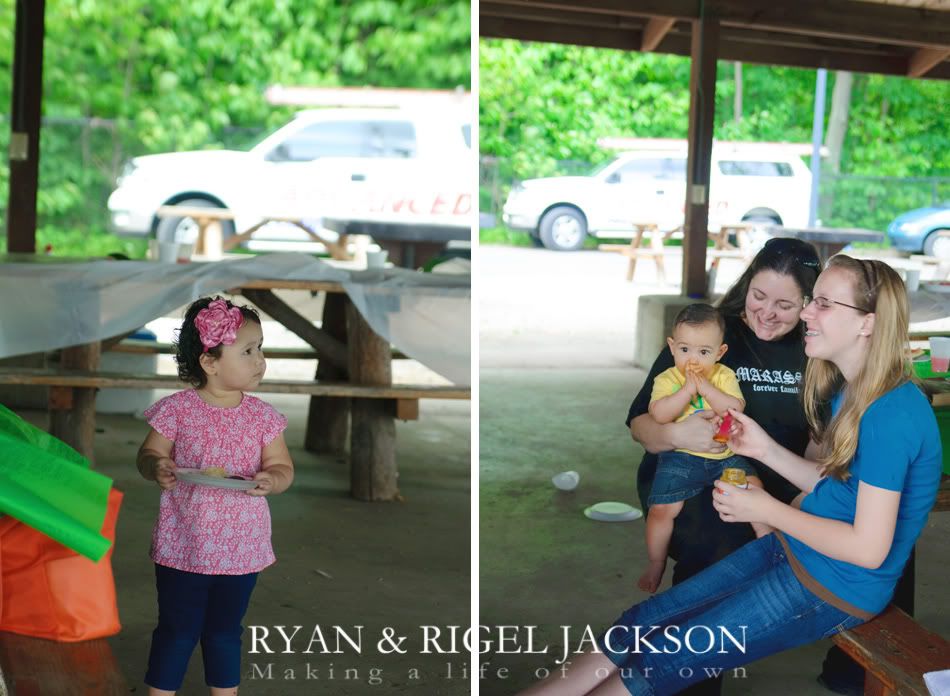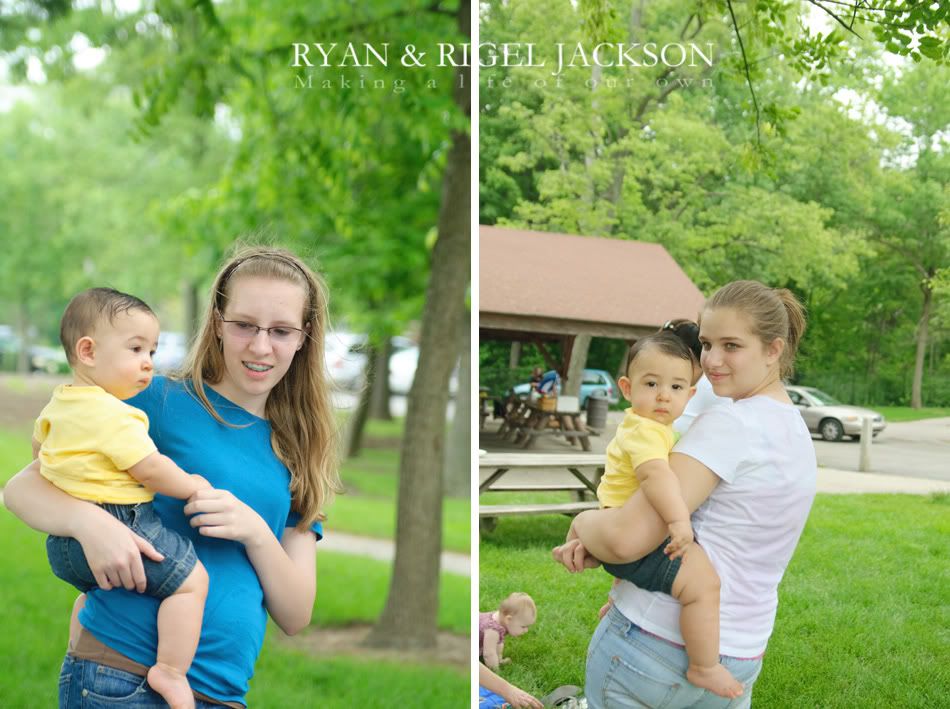 My father in law started a water fight. He got some people wet and a lot of people got him soaked.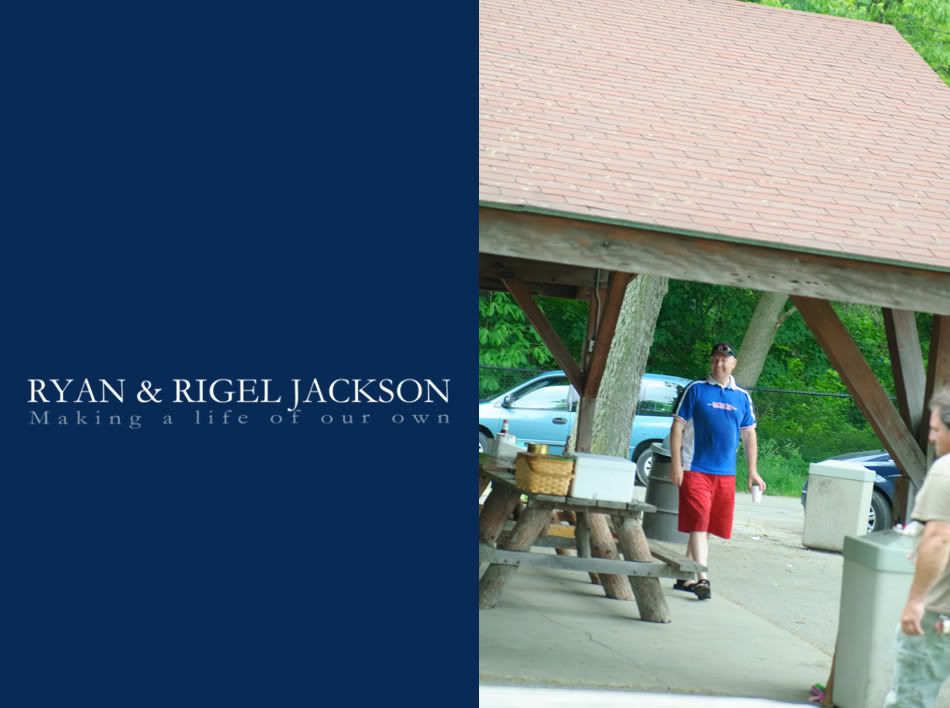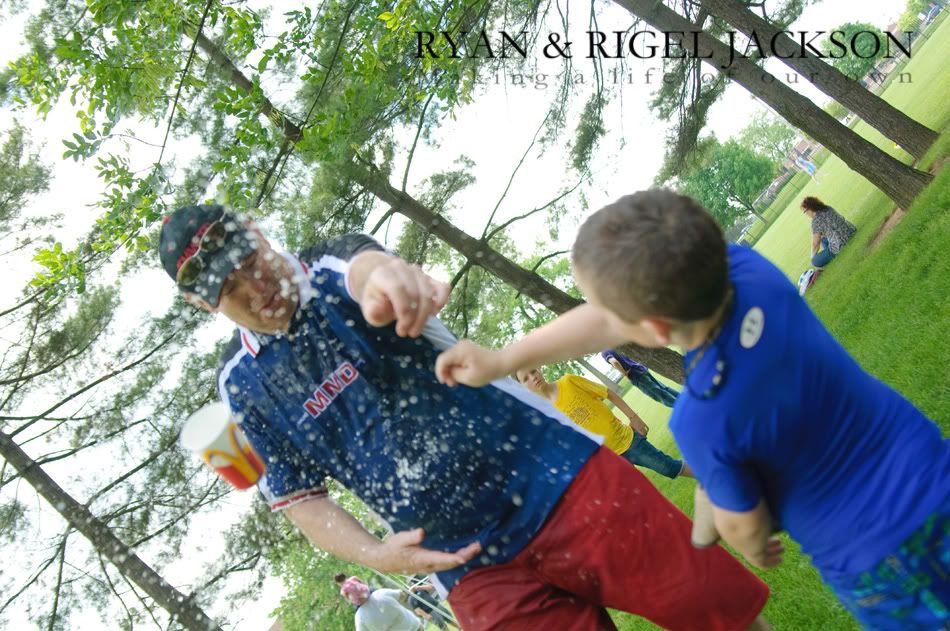 These are Cecilia and Michael daring each other.
Here they are again. This time in action.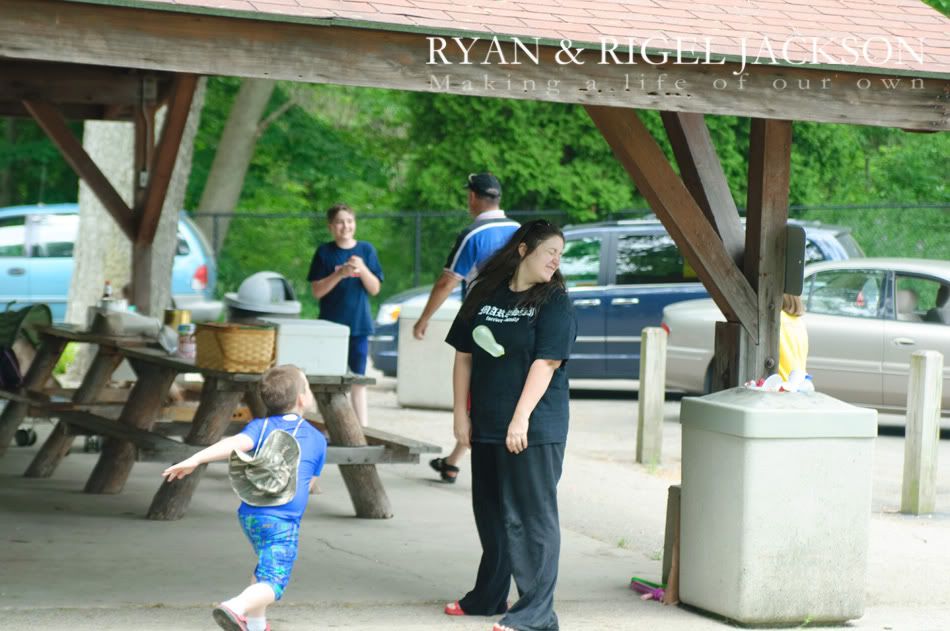 Did she deserve this? Maybe? I say yes.
Emma kept saying her dress was wet. She doesn't like being wet or dirty. I always tell her to watch her dress while eating and to not get it dirty. She likes being clean.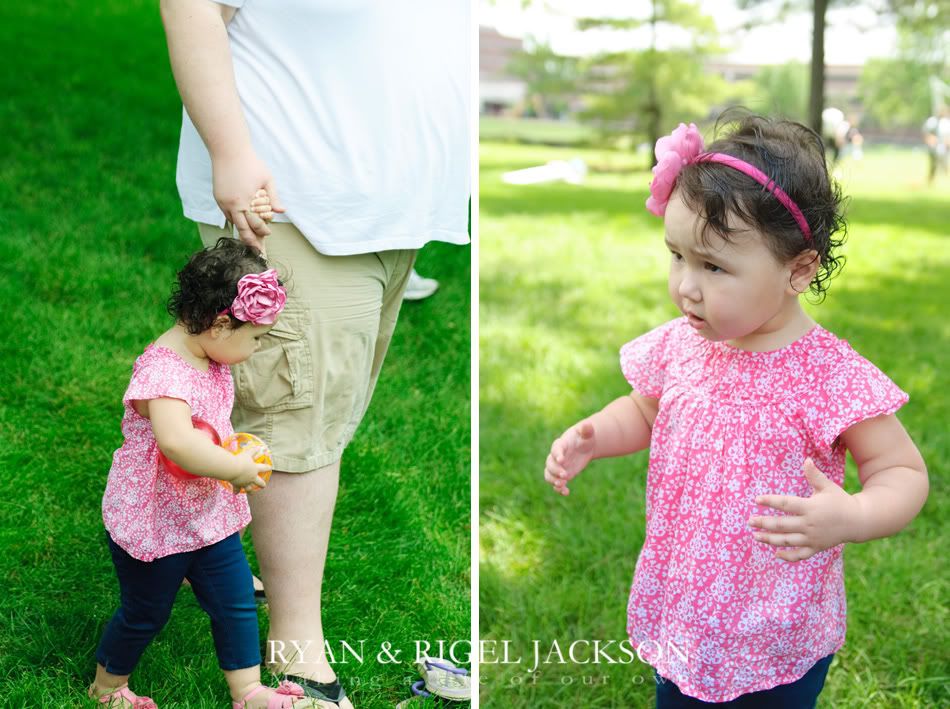 She did well eating brownies and not getting dirty. Ben stands on his toes a lot. He's used to not reaching the floor while on the
jumperoo
or any other stationary riding toy. He's tall enough now.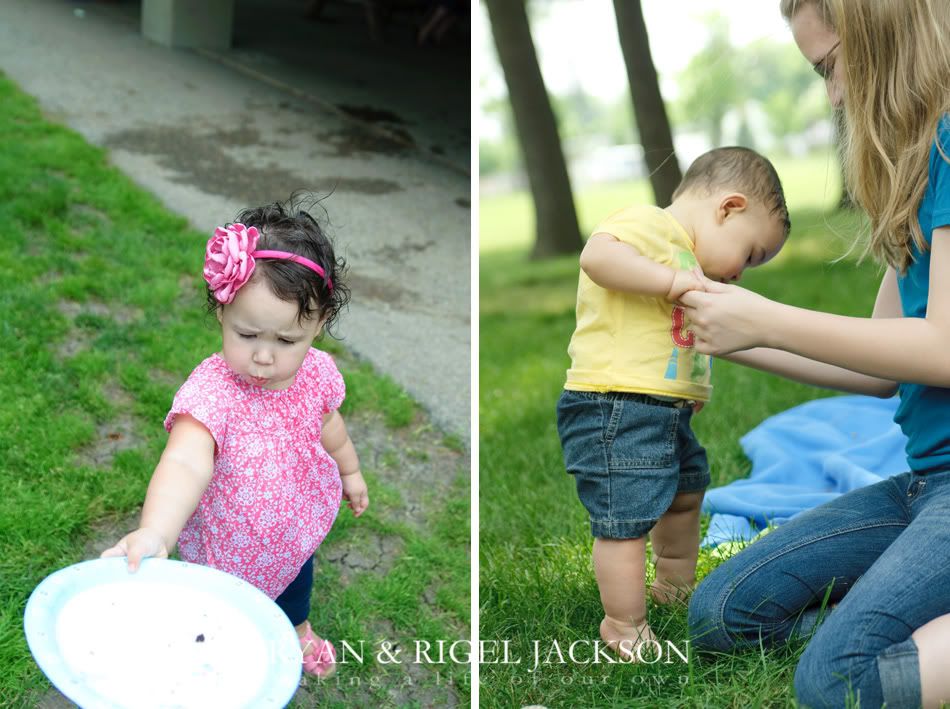 Time to go home to get Ryan a dry shirt.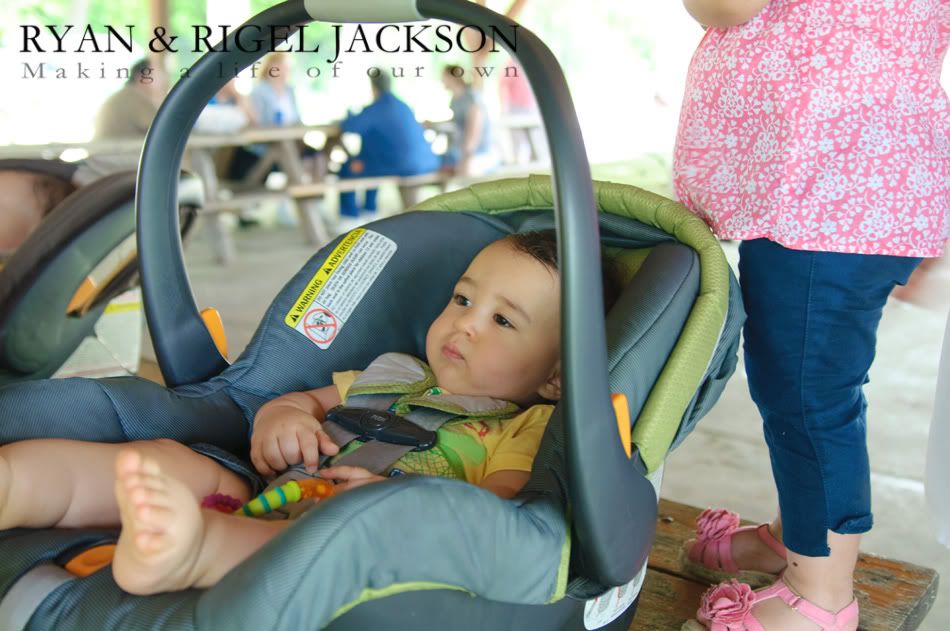 We went to Grandma's house. Grandma and Grandpa watched the kids while Ryan and I went shopping. The kids catnapped.
Alex fell asleep in Grandpa's lap.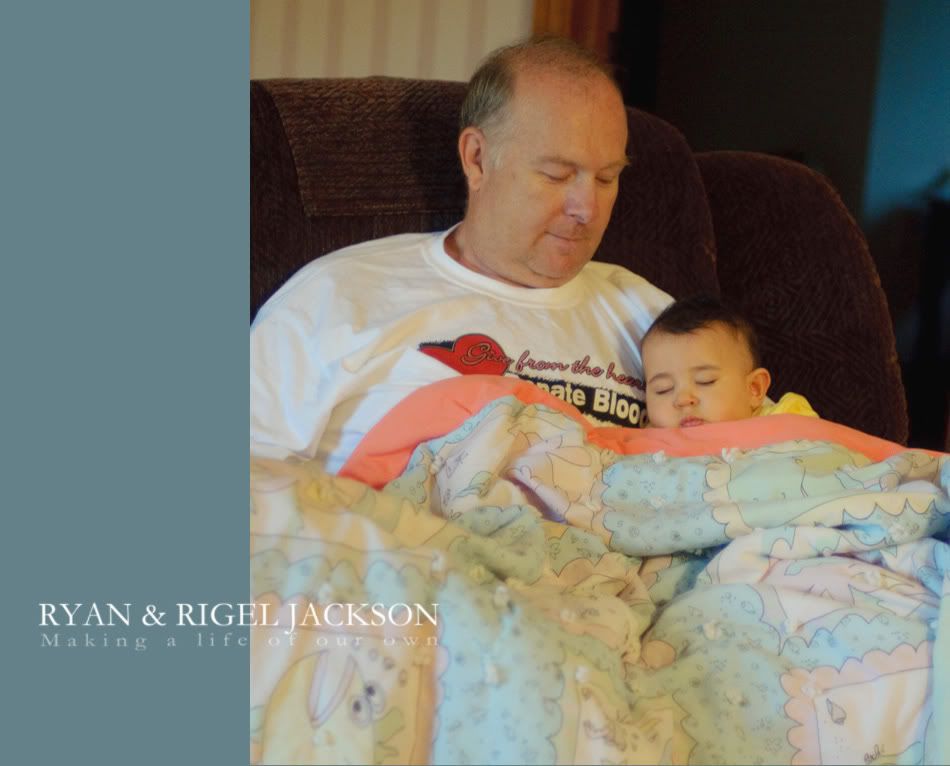 It started pouring a little after we got back. No swinging for Emma today.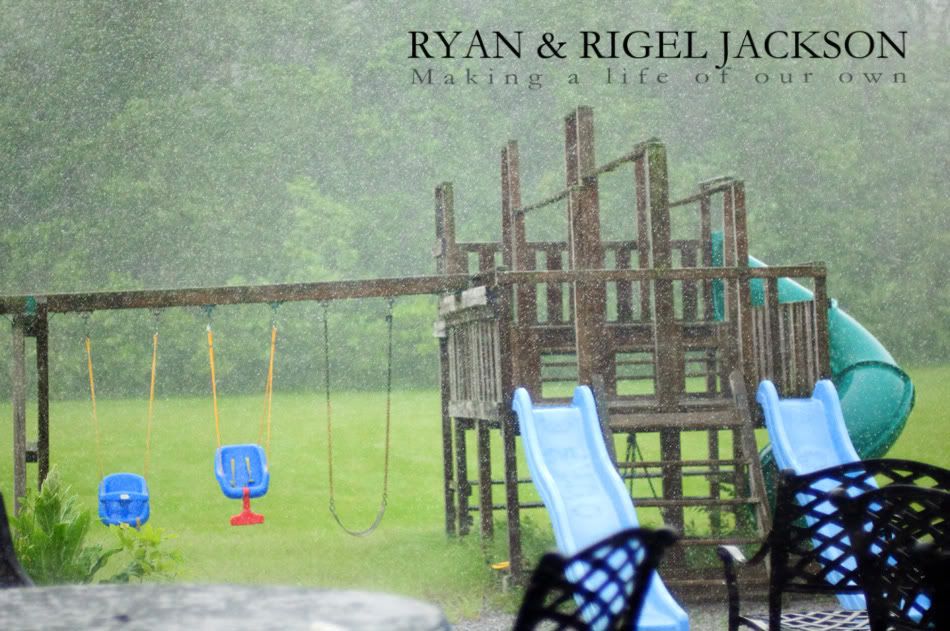 We had some yummy food. We talked. We had a good time.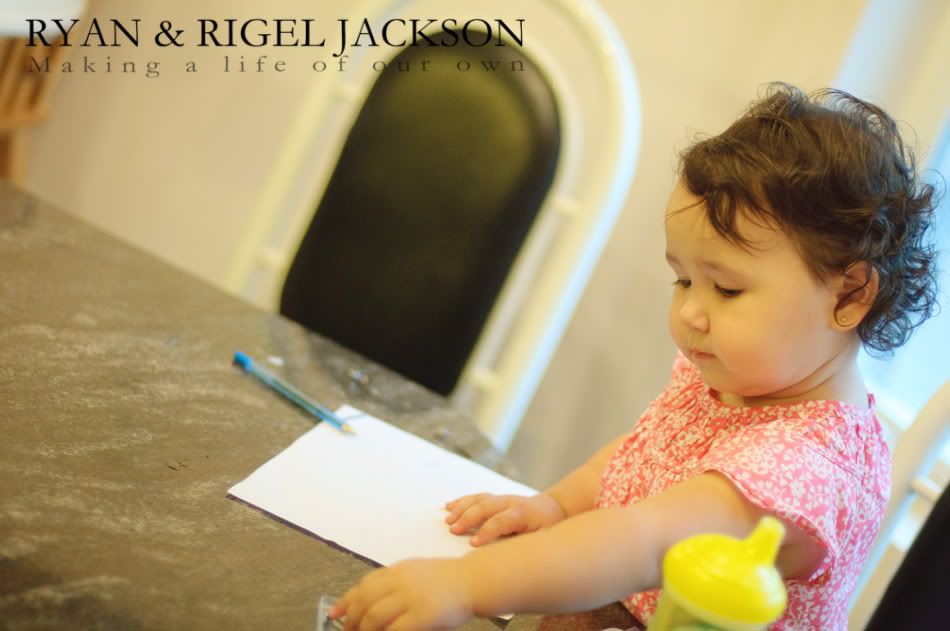 Soon after getting home the boys ate and slept. Emma followed at ten pm., Dad and Mom played a little longer.