This weekend we had the opportunity to attend the Ison Family Reunion in Bloomington, to celebrate Grandma Ison's birthday.
We had a nice drive and the kids were just wonderful. They slept all the way there. When we first drove into Bloomington, it was like driving into this big dark spot. There was a huge gray cloud covering the area. It had rained already but it looked like there was more coming.
We first went to Grandma's house and upon seeing so many people in the room Ben started crying and was uncontrollable for a few minutes. It was totally unusual of him, but it was also unusual to see so many unknown people. Alex was just happy.
We headed to the restaurant and had a great time. There was food. There was family. There was conversation. There was excitement. There were children, lots of them.

There was singing.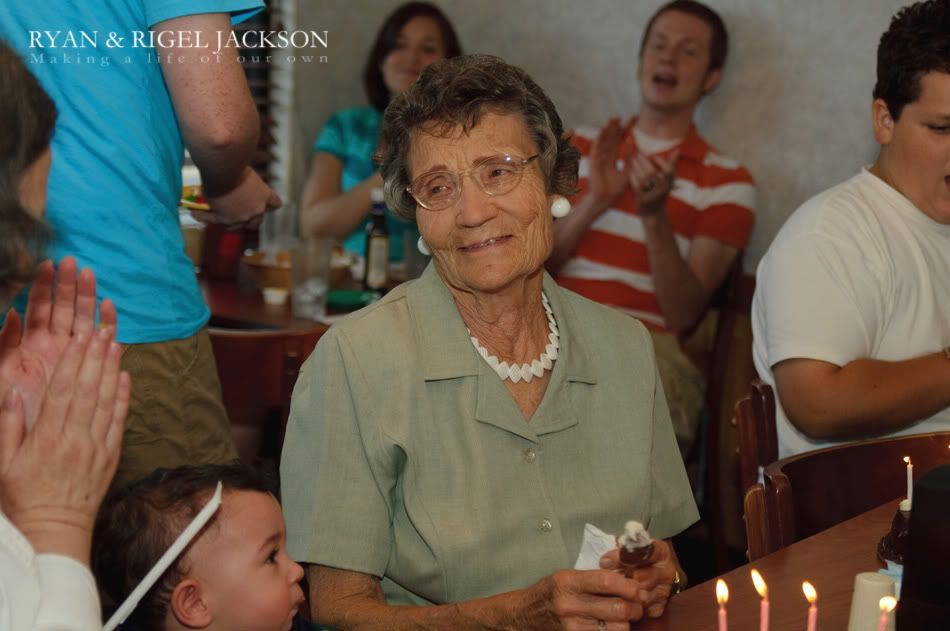 There was crying. My kids don't handle the Happy Birthday song very well. [Notice Ben's face]

There was a sweet present for the birthday lady. A scrapbook. It had a page from every family. Ryan wrote a beautiful letter to Grandma. I really appreciated his words and I know Grandma will too.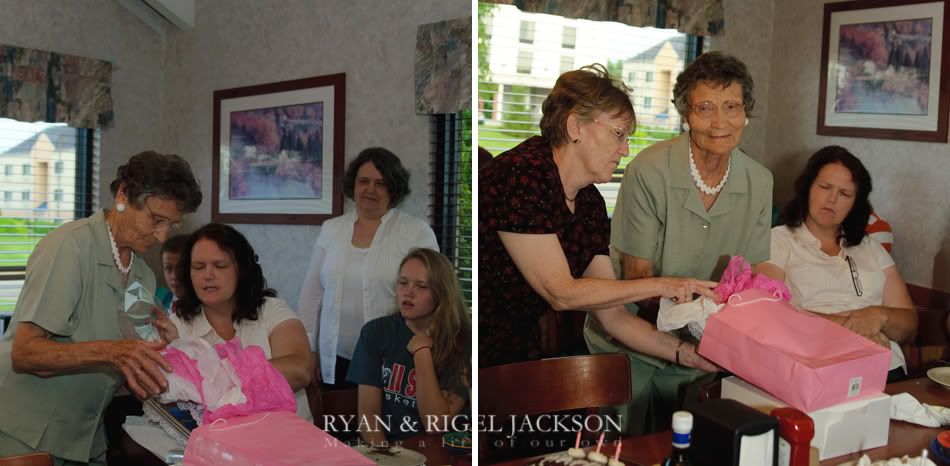 After dinner we went to a park and let the kids loose! Emma was the first one to hit the slides! And the last one to leave!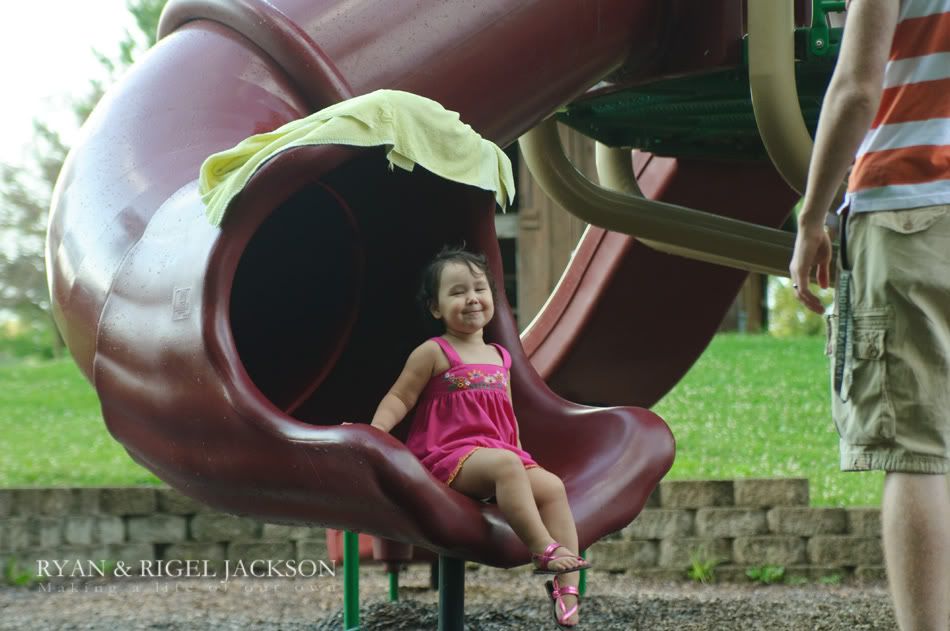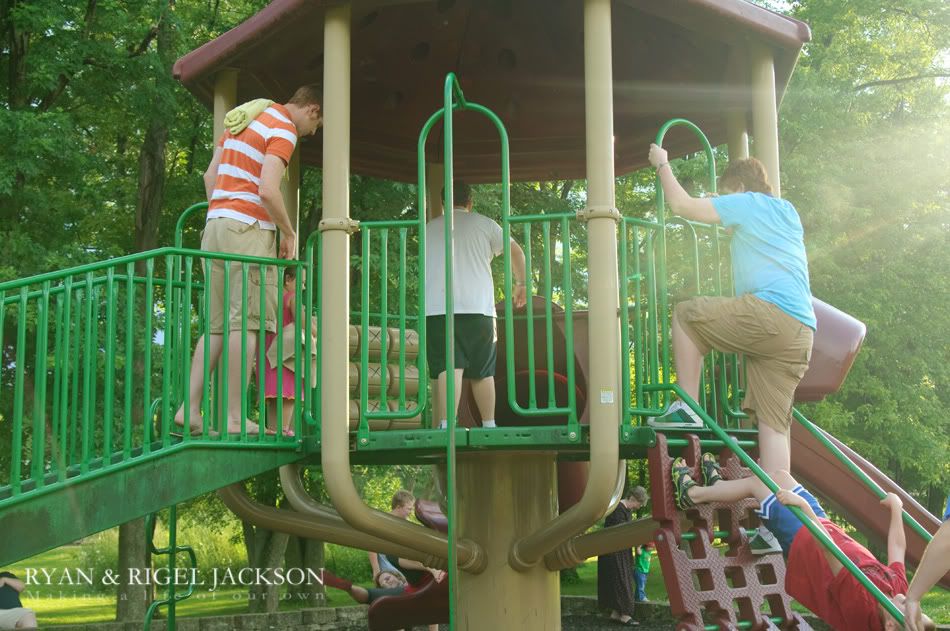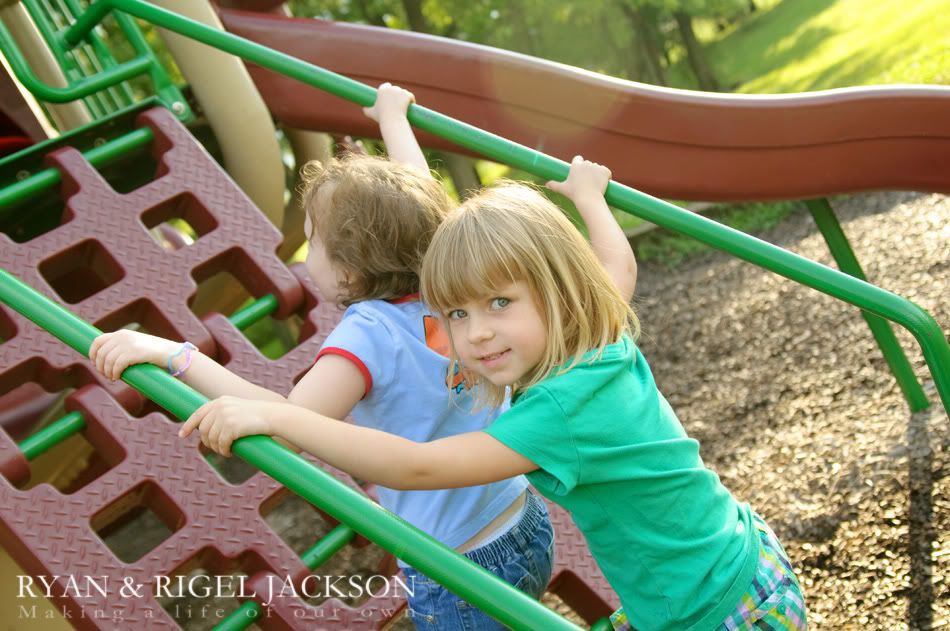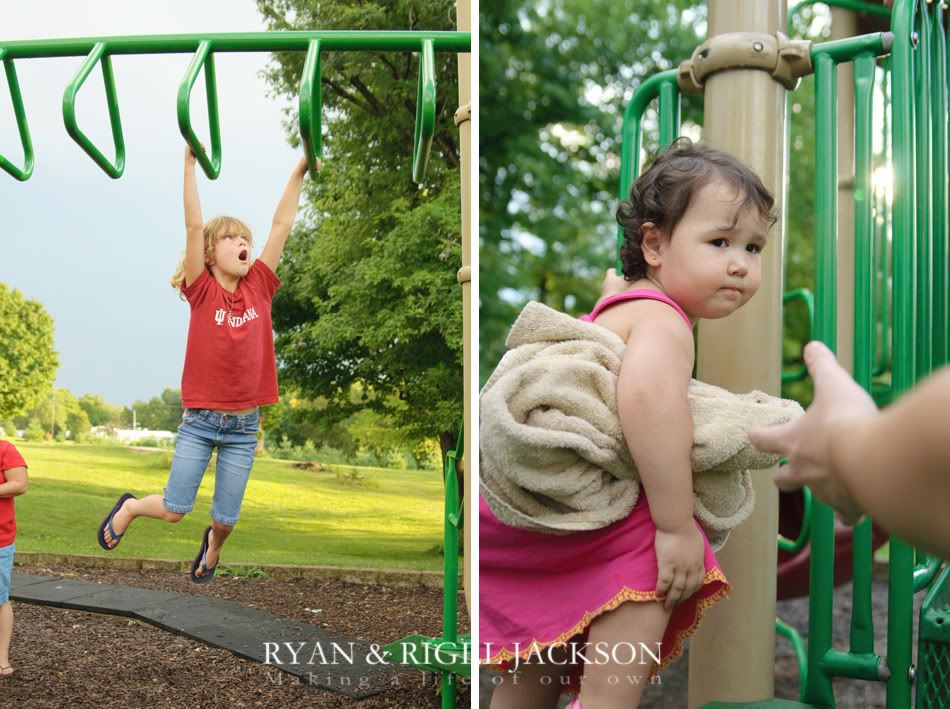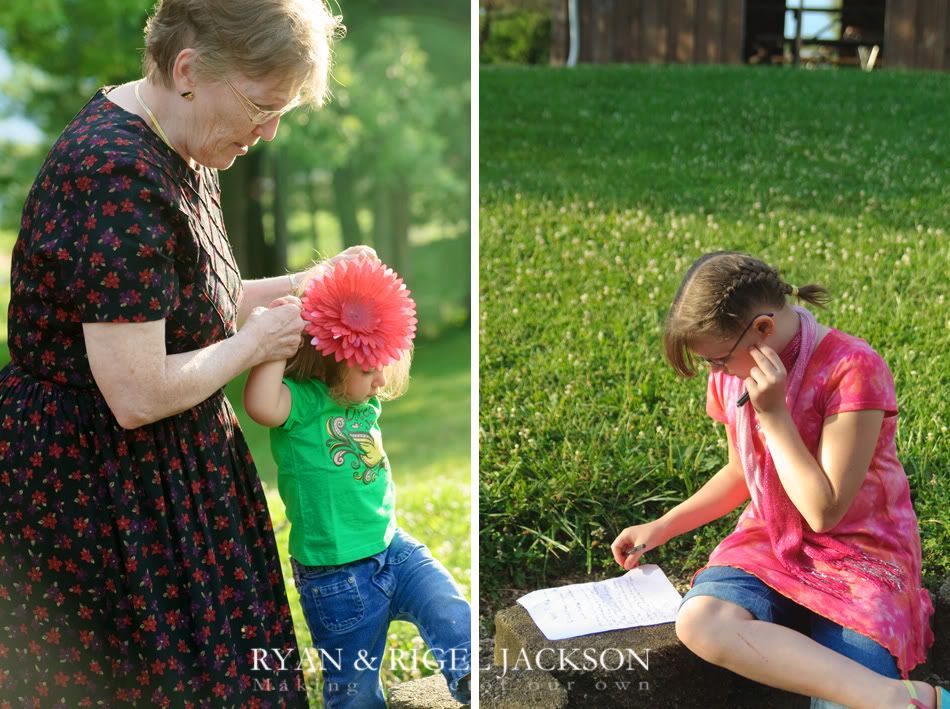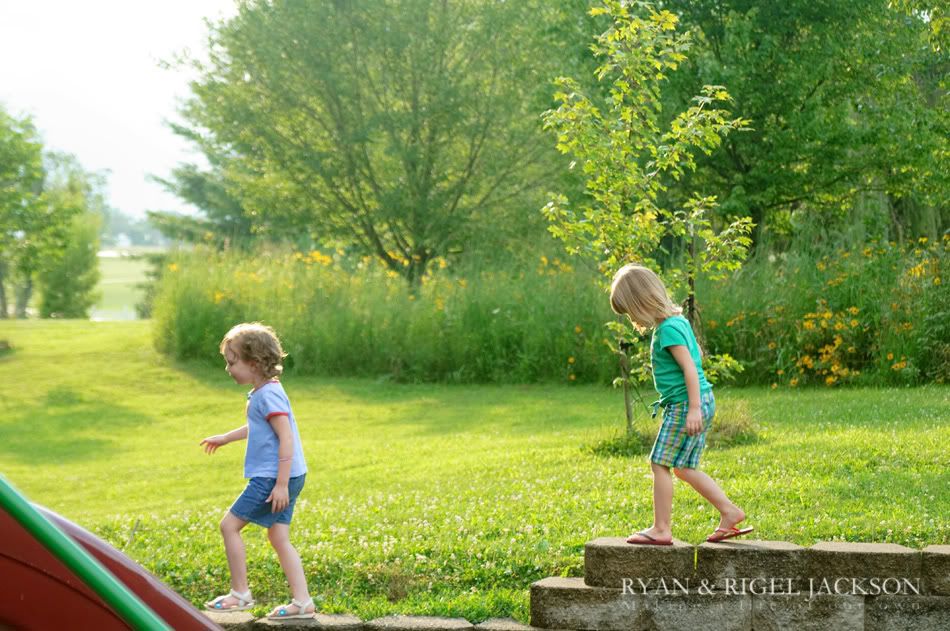 There was some family picture taking.
We tried to get all the grandchildren and great grandchildren.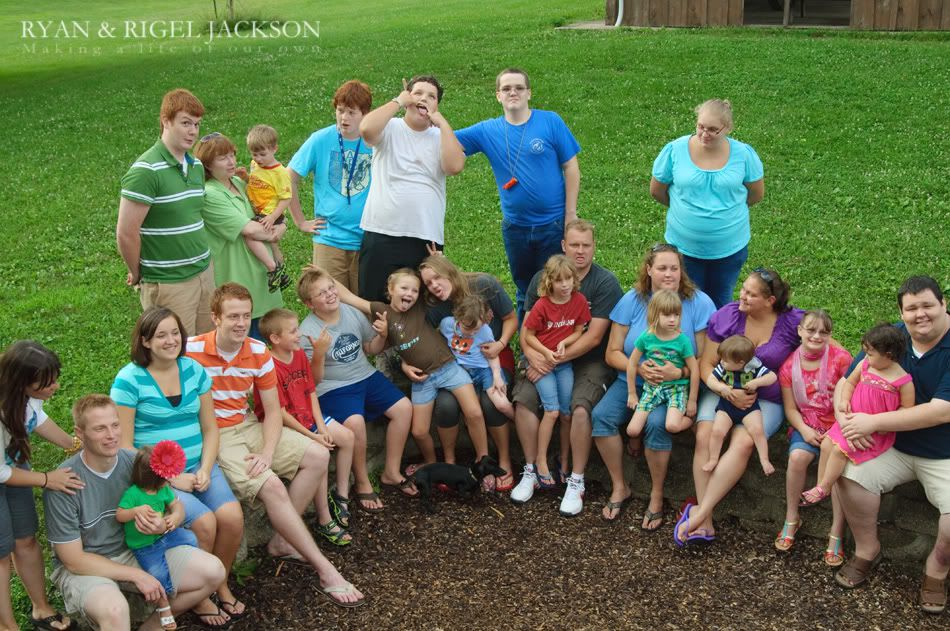 The Edwards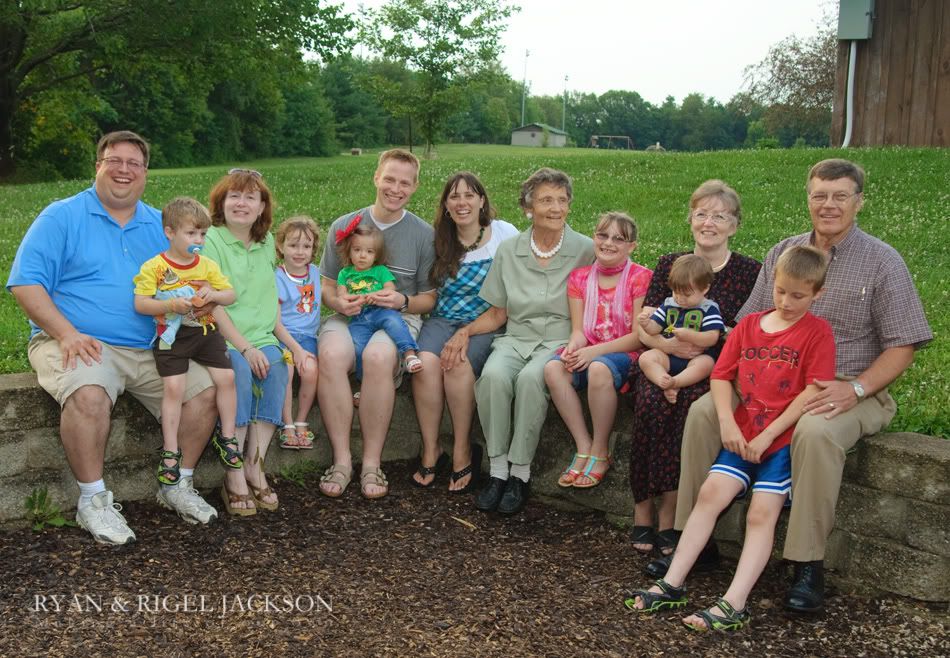 The Isons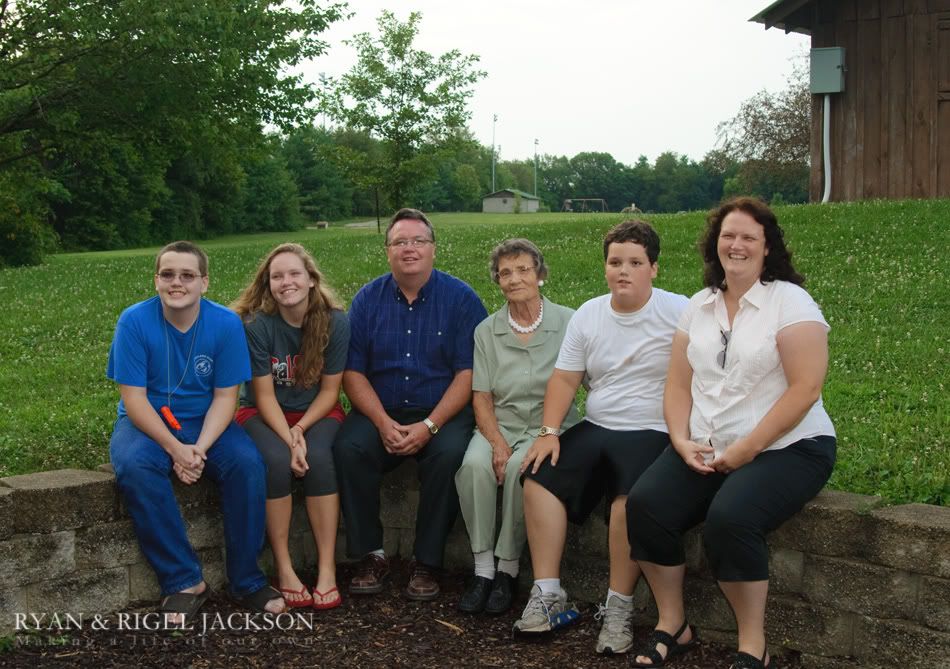 The Cazees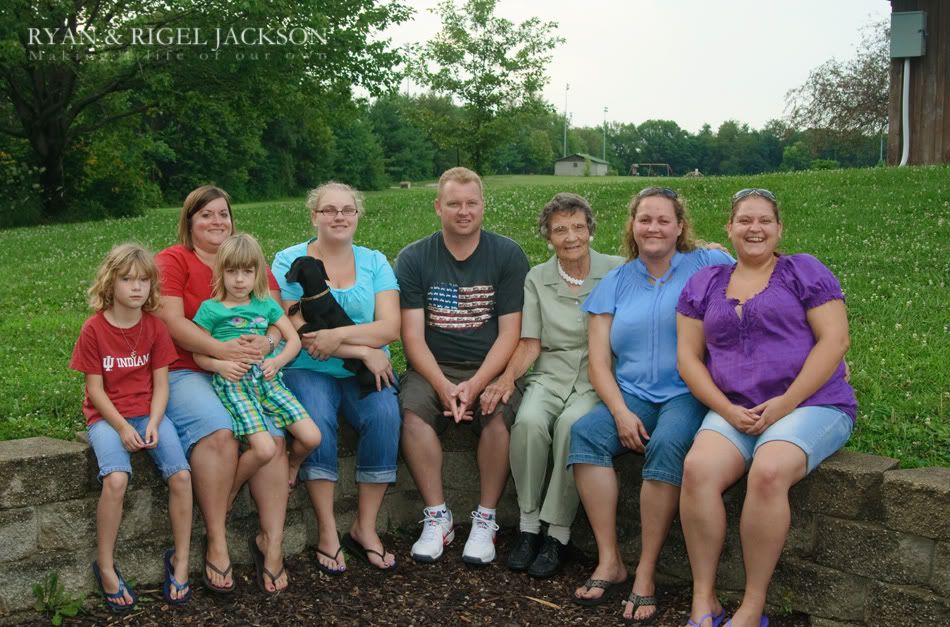 The Jacksons
Can you see Ryan's bruise? Have I written about that?
Grandma and three of her kids.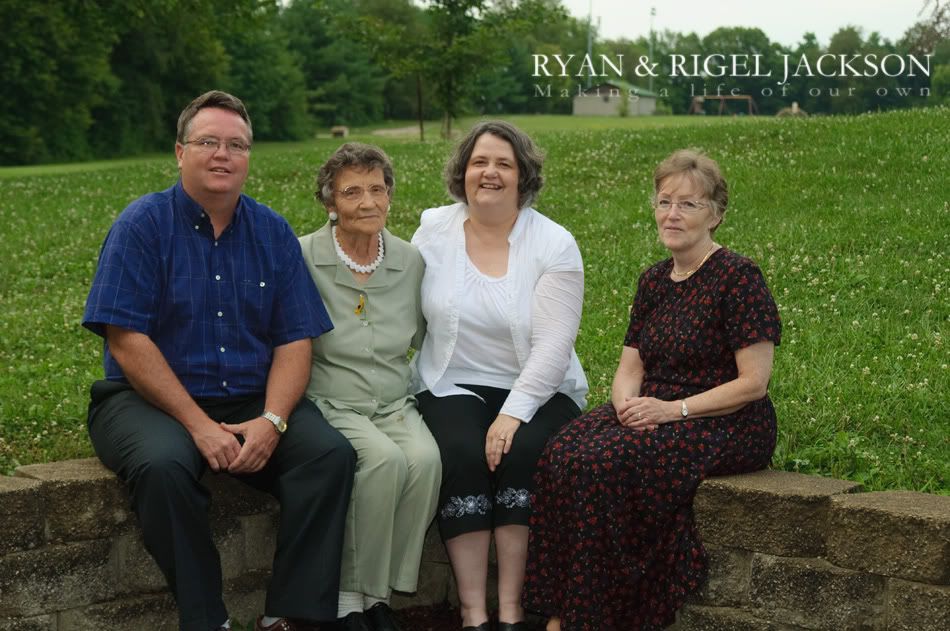 The boys woke up. I love how they were both wondering were they were and who all those people were!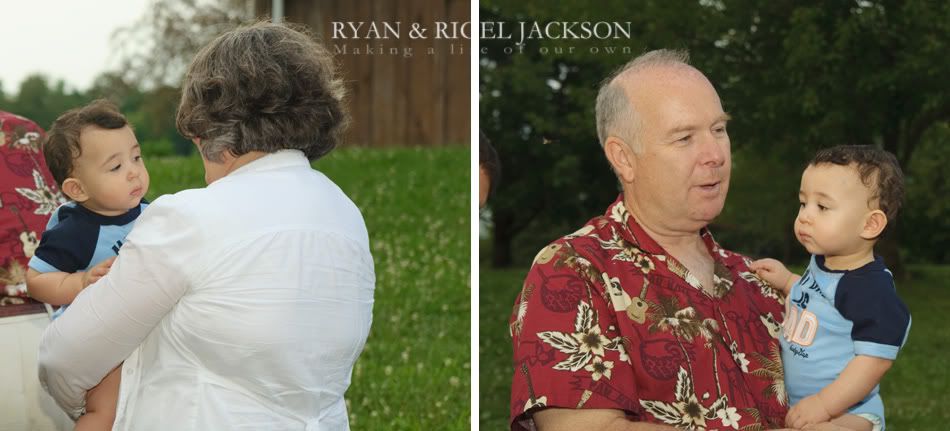 There was more sliding. Emma loves sliding with Jacob.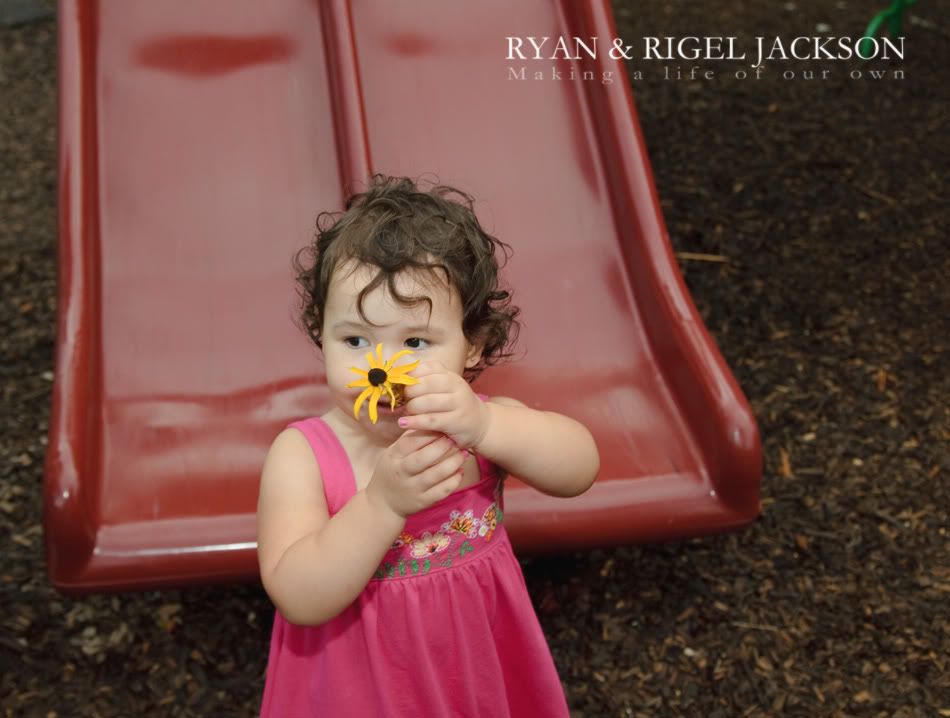 Jared, Esther and Aurora.
They were singing "The wheels on the bus" and Aurora tried her best to keep up but she was so tired! She wanted to jump in the bus and go home!
The boys got to the family pictures a little late but we got this one with Grandma and Great Grandma.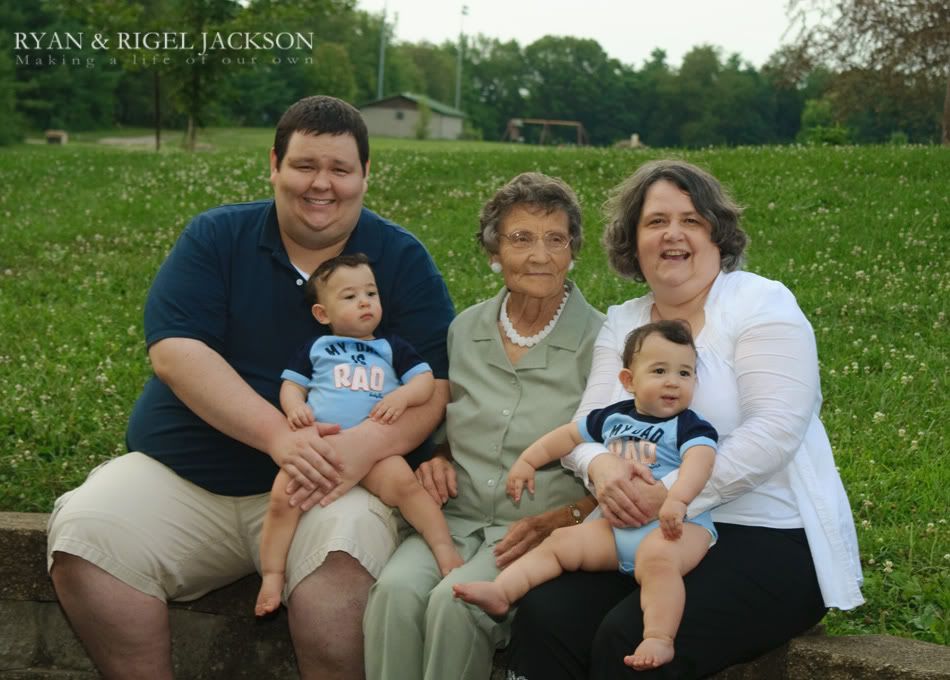 But not too late for some fun!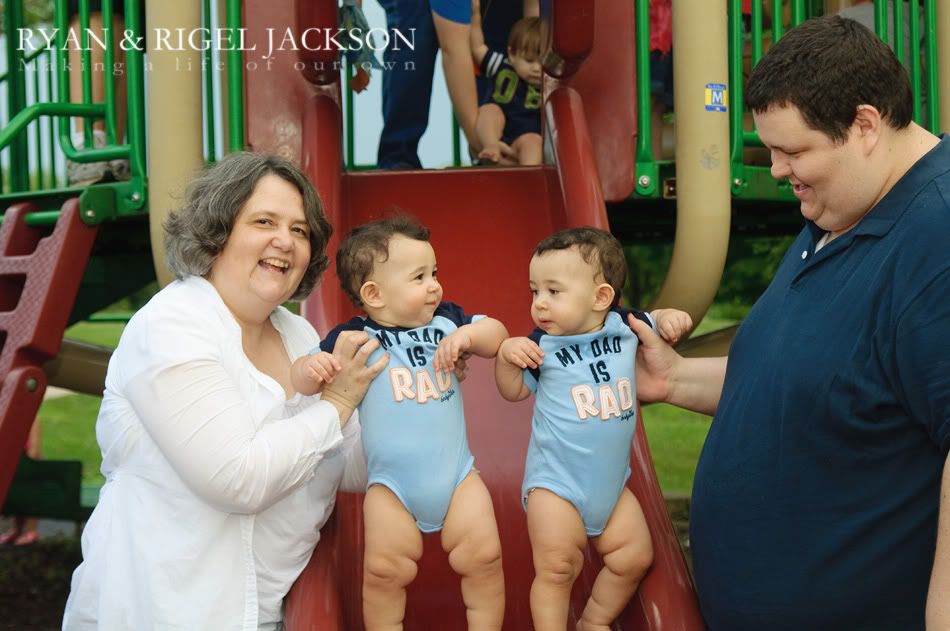 It was nine. We had to drive back home. I didn't really feel like it was the wise thing to do. It seemed like it was going to rain some more. I hate driving at night. We were all tired. I talked to my mom at home and she said it was storming. We stayed and spent the night at Grandma's house. It was quite the night. I will not sleep with any of my kids. ever. again.