I had been wanting to sew a dress for Emma for quite a long time but I just wasn't sure I could. I took a sewing course when I was sixteen and had made some dresses and skirts and even a formal men's shirt! But all I had done since were those dresses my mom and I made last summer for the girls.
Matilda Jane Clothing was my inspiration. I totally love those dresses, so cute, fun and so expensive! So, I decided to give it a try and see what happened! I used my quilting stash so I didn't quite spend any money. And since this is NOT a sewing blog, I'll spare you the tutorial! I found a super cute book at hobby lobby with lots of patterns!
Can't wait to get pictures of Emma wearing these! I made three in, basically three days! I'm hooked! I'm already "designing" the next ones!
So, here they are, my Catalinas! Yeah, I named them, dorky right? I'm creating a love tag for Emma. Catalina, right in the middle of the back lining!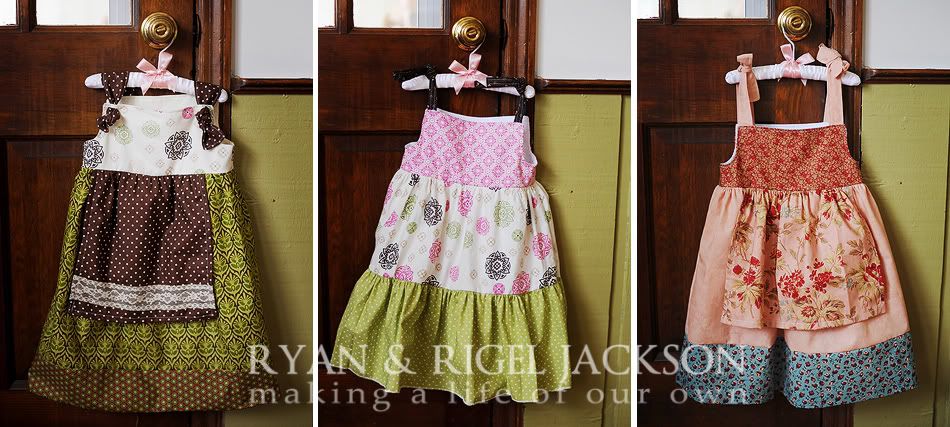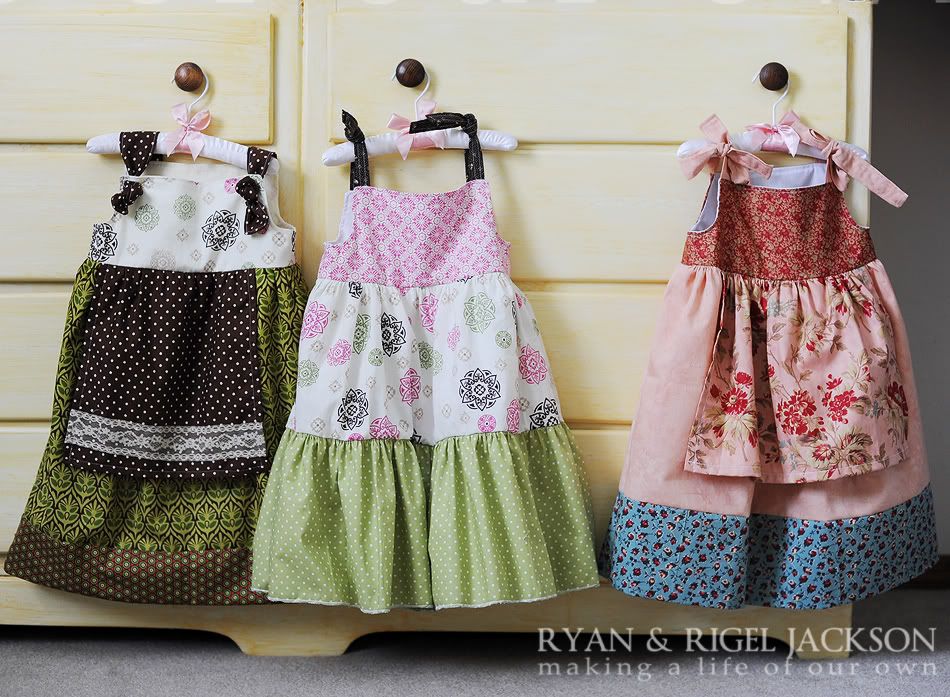 I'm feeling pretty proud of myself and somewhat accomplished! I had been thinking that I needed to do something, even a little thing, every day that the kids couldn't undo. Cleaning was not in that category.