I had given it a couple tries before. I disliked it and then they got sick because of the weather and coming back from Mexico. So, I sort of postponed it, yeah, I gave up. Two months later, last Monday, it just happened. Emma wanted to wear calzones. Oh boy... How can this be done?, Do I want to give it another try and fail again? I thought to myself. I'm still trying to figure it out.
The first two days were awful. Not once did she pee or poop in the potty. She knew she had to go but just would wet herself. I could see it in her eyes. I was about to give up, but then I thought, well, there is no turning back, she has got to learn and we've already "done" it for two days, the worst is over. That night I went to target and got her a Dora book. Ryan put it up on her shelf and told her that if she went potty all day the next day she could read it that night. Well, on the third day she went pee pee in the potty all day long! And she has, except for maybe two accidents, gone pee pee in the potty every day since last week.
Now, pooping is a whole different story. I cannot get her to go, she will wait all day and then disappear for a few minutes, and she's done. I bought her a super cool Dora book as a reward for when she goes poo poo in the potty. Well, it's still sitting on the shelf. What to do? Any ideas?
I was going to take a picture of the piles of dirty underwear but thought it would be kind of gross, I couldn't even get myself to wash the poopy ones, so I threw them away. Good thing I had bought her a bunch when they were on sale! So, instead here is this one. She was reading a book and caught me taking a picture, she did not appreciate it.
More sad news. The boys got a haircut. I still can't really talk about it. It was getting out of control and we figure it was time. I cannot believe I did it. I still hurt.
Alex, my sweet boy, cried almost all through the haircut.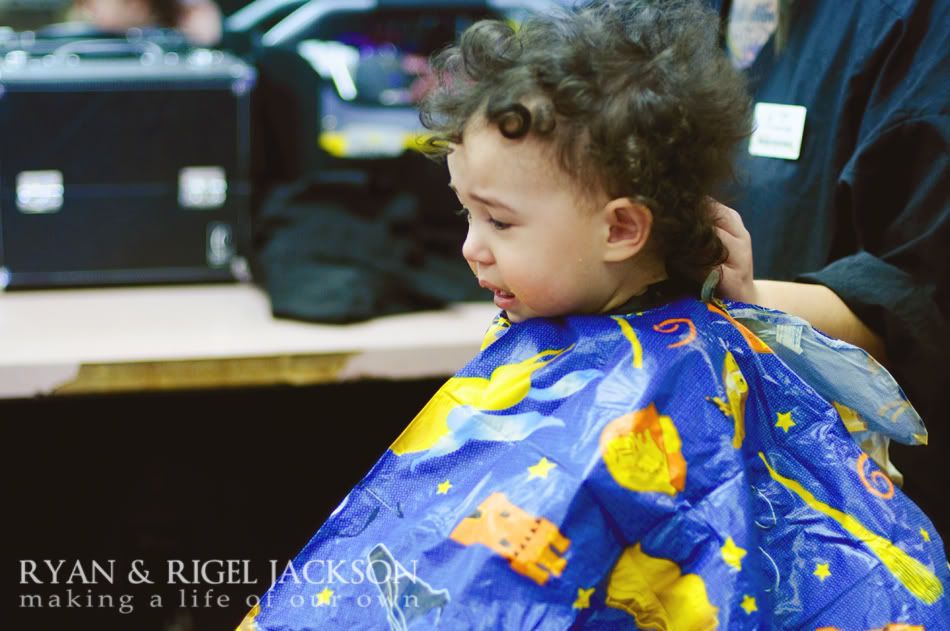 You see what I meant when I said "it was getting out of control"? Yeah, Ben really needed it.
This is the end result. Yeah. It still hurts.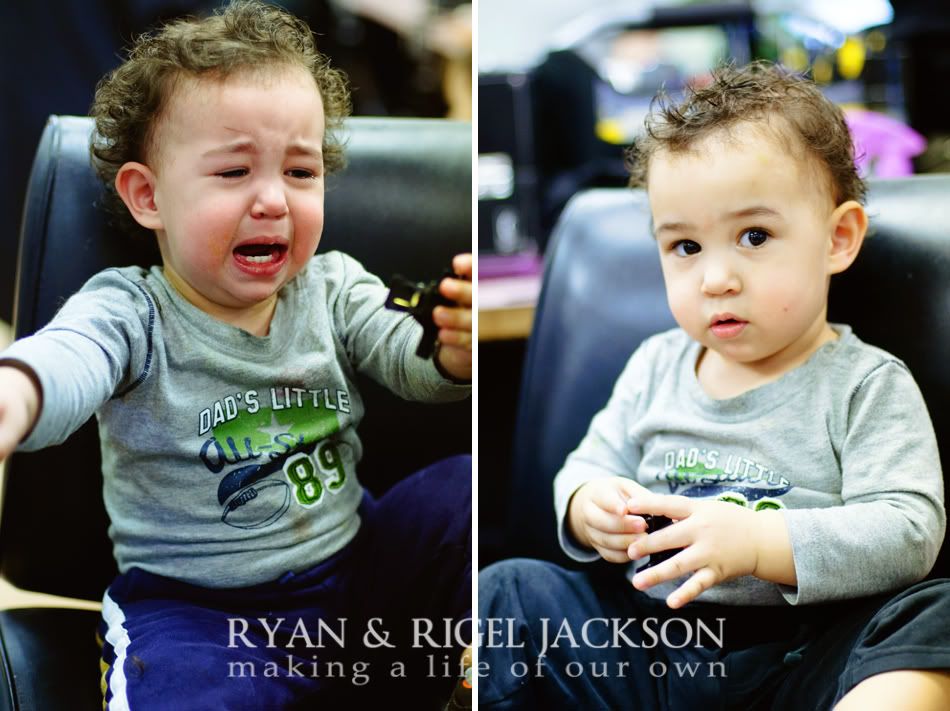 Alex's ended up longer, more like what I had in mind, but Ben's was a total disaster, shorter and zero curls. It's still wavy and yeah, he now looks like a boy, but not what I wanted.
This next picture totally shows how I felt when we got home.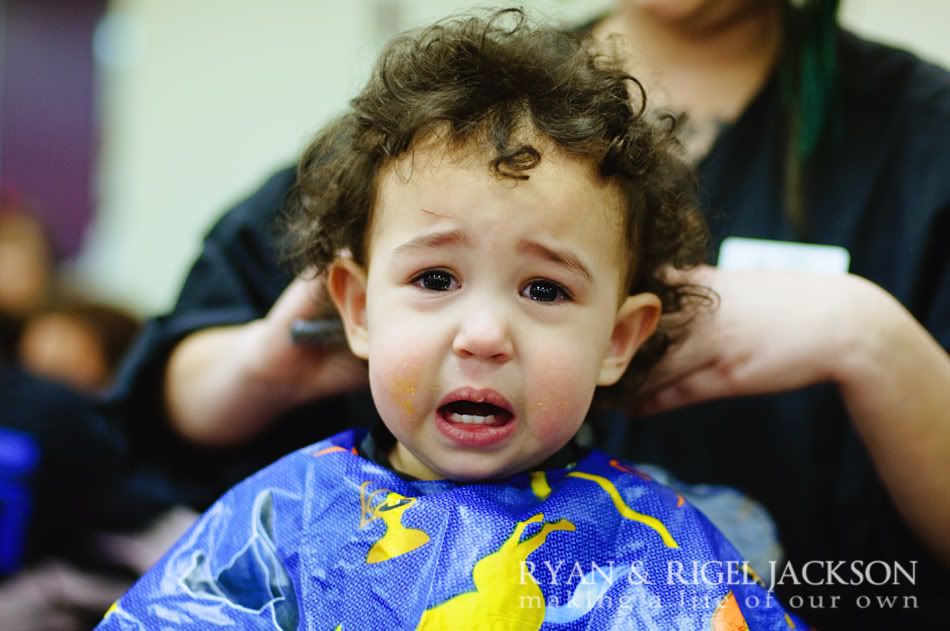 Why??? Why did you do it??
On more exciting news, I finally bound
this
quilt! It's done and it feels so good! Only two more to go! I also cleaned my sewing room! I'm ready to tackle the serger. I'm planning on making a skirt for Emma. My friend Kristina and I got together last Monday and decided to do some kind of sew along. We are picking a cute girly project and we'll meet again next week and do some of that together!