When I was little I remember my mom used to make a batch of tortillas and then whoever guessed the number of dough balls she got would get the first tortilla to come out of the grill. She usually got between 32 and 36, I don't remember getting many of the first tortillas but even the second or third ones were just as good! She would fill them with beans or chorizo con papas and roll them and make a huge stack of taquitos that we would then take to our morning adventure to the beach or dam. I sometimes saved a couple to bring back home and eat my tacos paseados later that night. Tacos paseados are the best!
I was thinking a couple of weeks ago that I want my kids to have some sweet memories of her momma making delicious tortillas or bread for them and grow up thinking that her momma makes the best tortillas and rolls in the world! And just have the same childhood memories I have of my mom showing love and service to her children.
I made some tortillas yesterday. I had the dough balls ready for this morning's eggs. Not quite like my mom's tortillas but I'll get there one of these days!
Alex is the tortilla monster!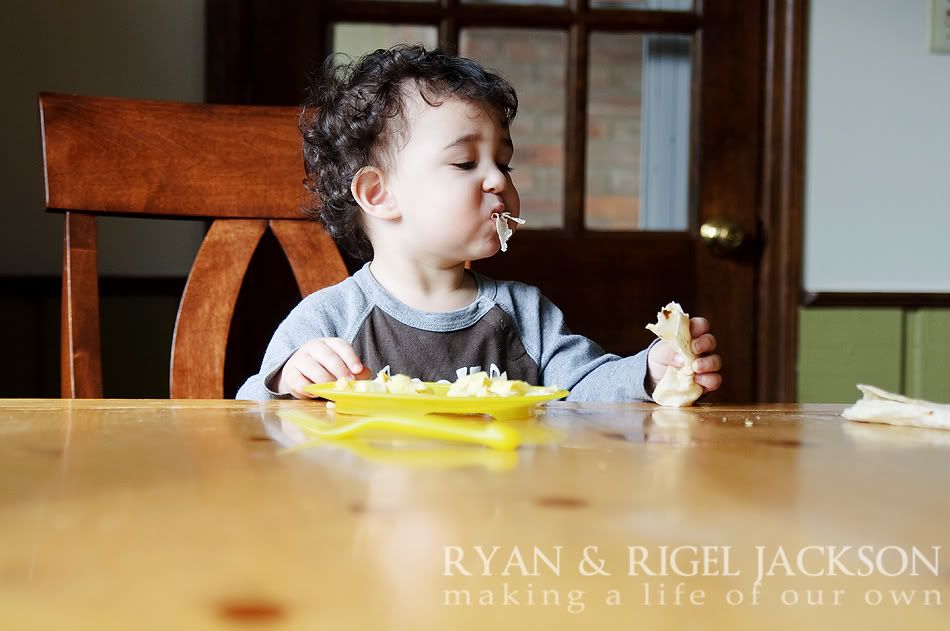 Then he just laughs and throws food at Ben, such a boy!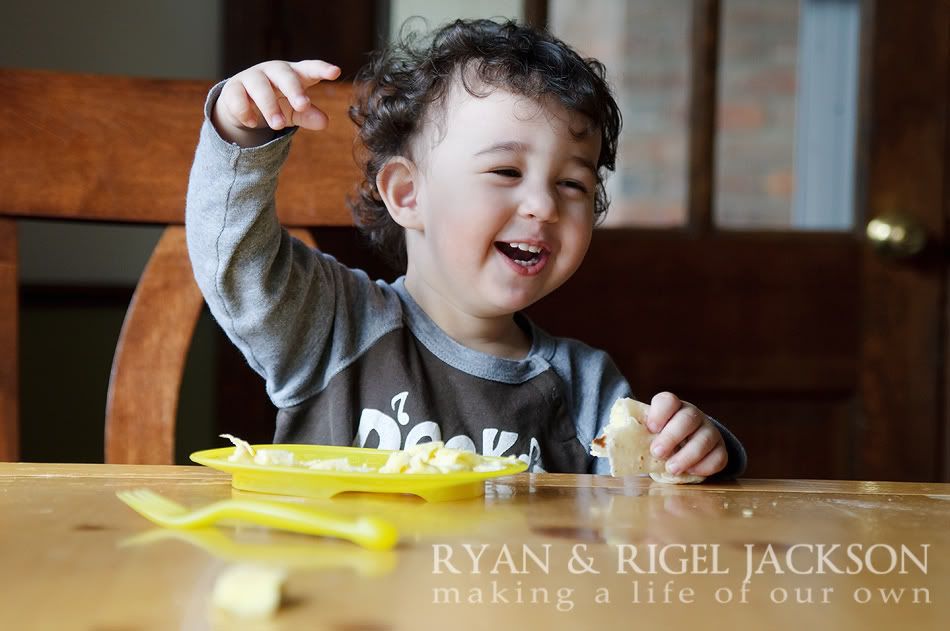 He's a master at stuffing huge pieces of tortillas in his mouth!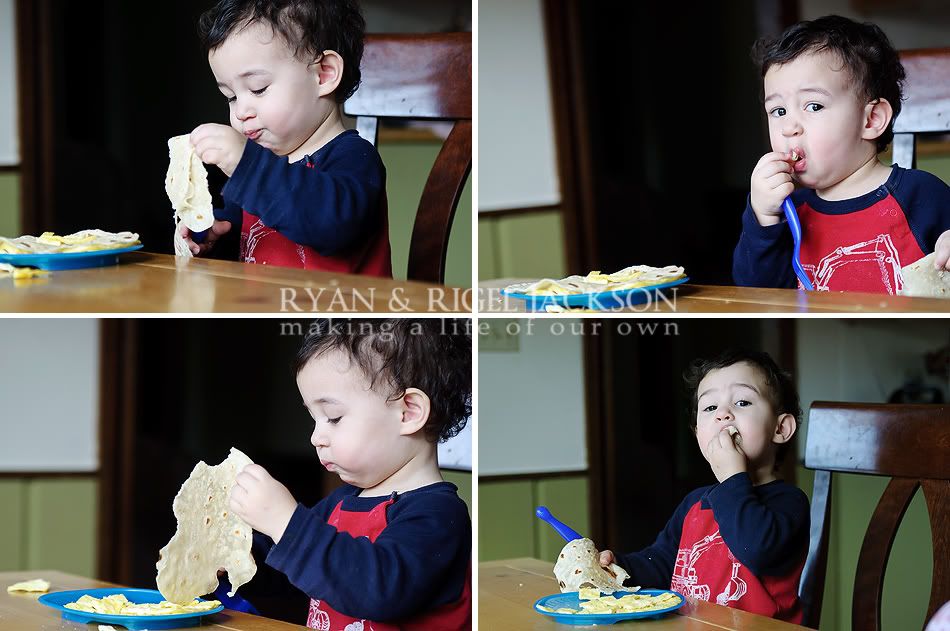 Love the way she puts her food in her tortilla since she can quite yet master the technique of using your tortilla as utensils!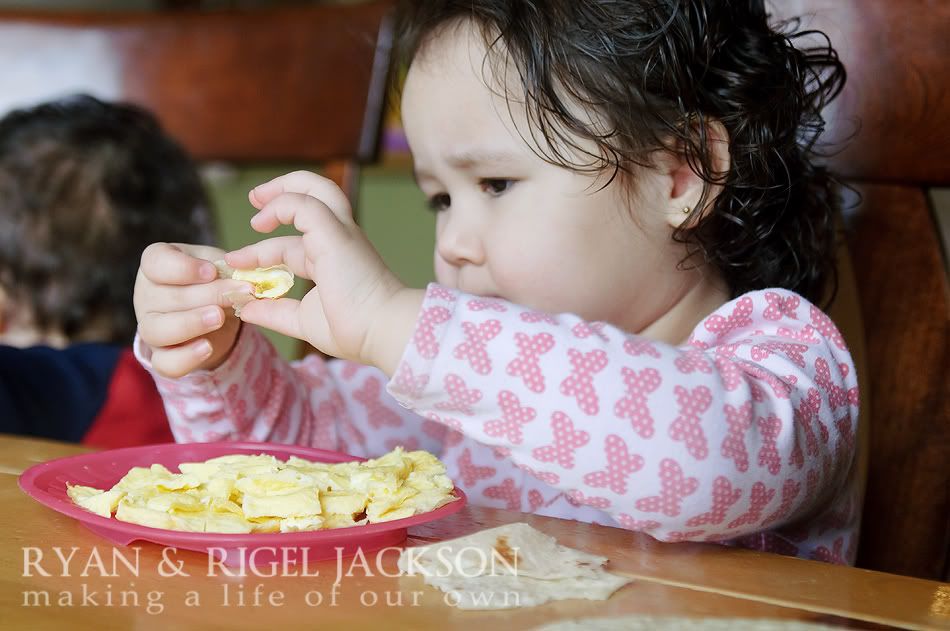 Emma said, "stop mom!"