After Emma's bath yesterday, she asked me to take a picture of her. I went and got my camera and when I asked her to look at me she smiled like this: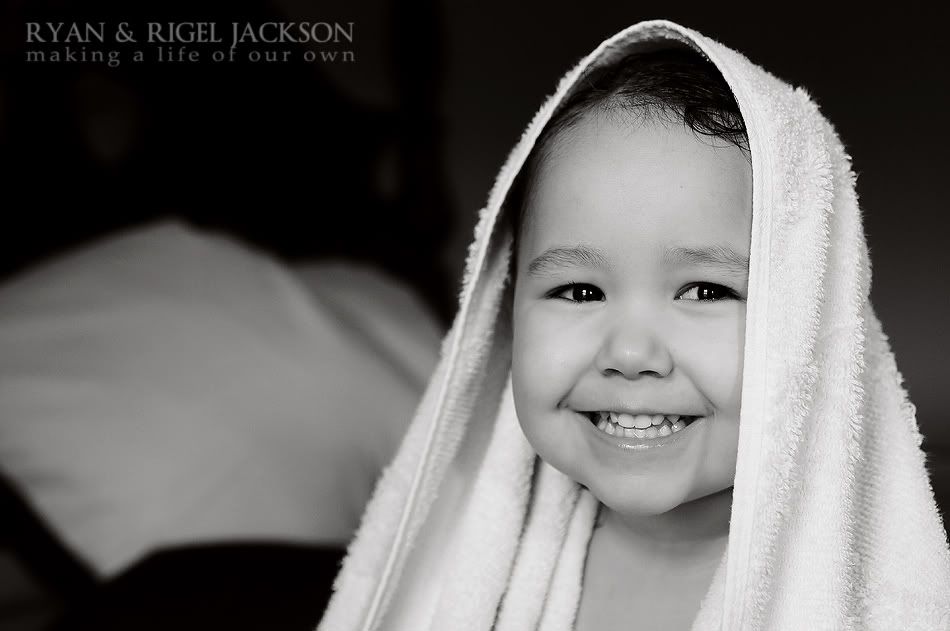 And then she said she wanted another picture and from then it all went like this: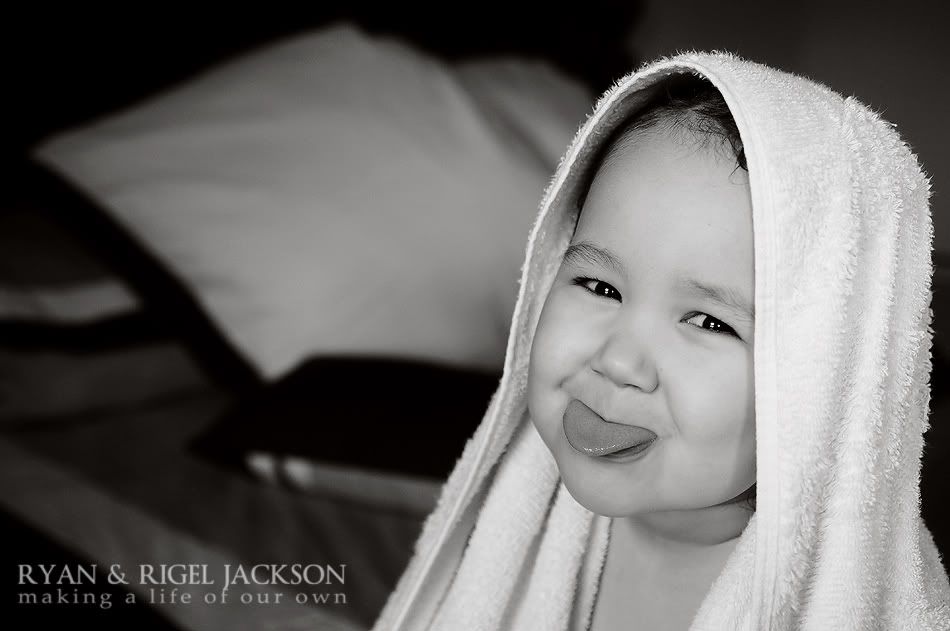 And some more like this: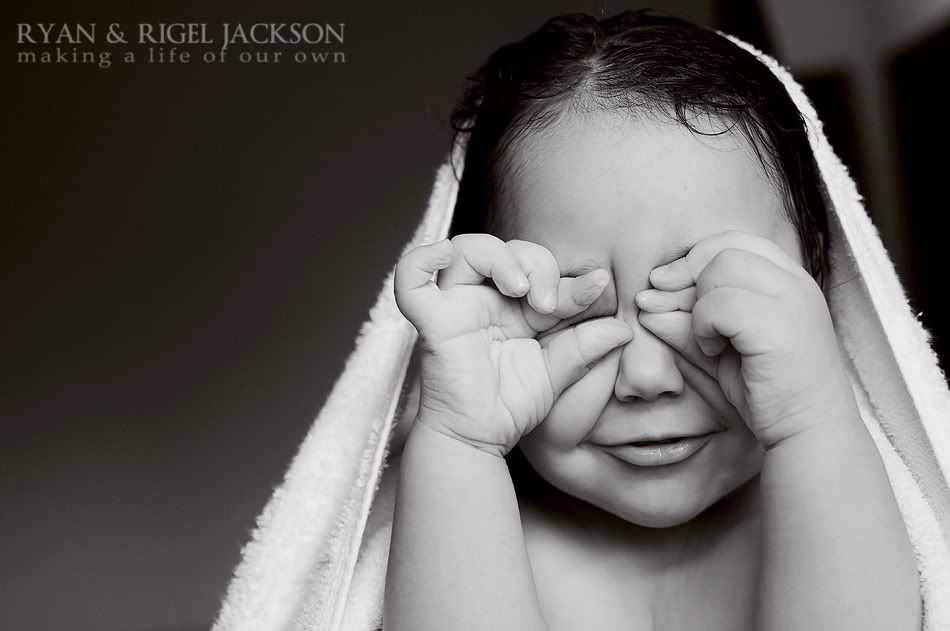 She sticks out her tongue all the time now!I say: "Emma, you're so silly", she says: "mom, you are so silly. I'm funny".
Right after her bath her stomach started growling and I asked if she was hungry and she says: "no, I'm not hungry mom, my stomach is singing".