This has surely been an exciting week and weekend. We had so much going on. We are wiped out. This weekend we celebrated Jesse's 38th birthday and just counting all those candles was exhausting!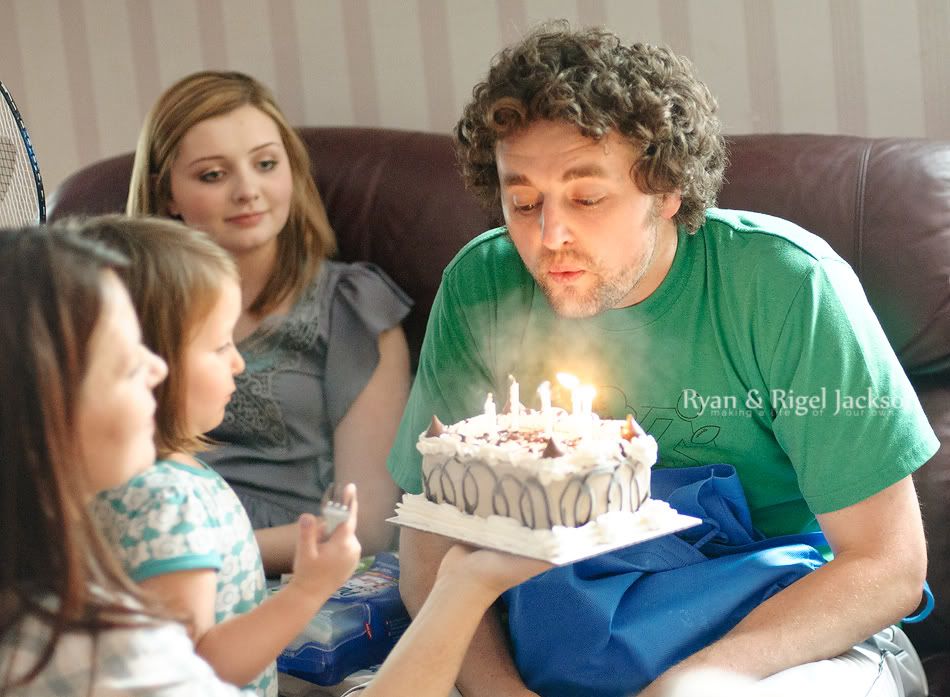 We had Dan, Gillian and the kids at our house and as always, we enjoy having them and that alone turns our home into a big party, we truly enjoy the company.The kids played nonstop. My poor Emma was so tired that last night when I put her to sleep I handed her a book and said to her that I needed to go potty but when I came back we would read the book. It took me about two or three minutes. She couldn't wait.
The celebration was a success. Good food, good friends. Today we had a nice lunch at my mother in law's home and everybody said good bye at around three p.m. We brought the kids home for a nap and I was so tired that I just had to take a nap as well. Dinner was another success tonight. I made my new creation. Chicken Poblano Piccata. I named it, yes I did. Every single particle was devoured. And who would have thought that I could cook chicken to perfection!