Pretty much right after Santa came, the flu came. We had just gotten to bed when Emma, who was sleeping in our room, starts puking! We gave her a bath and got her in bed with us. She puked a couple more times until she fell asleep. Morning came and we had to wake her up and convince her that Santa had come. They all came out and got so excited when they saw the presents! I captured the opening of presents on video but I am unable to post those because Ryan was somewhat naked. Emma was so excited to see her pink camera! She kept saying" Just what I wanted, mom! A pink camera just like yours!" I kind of wish mine was pink also.
Santa was generous and got her a cool Dora book with projector and a music player too.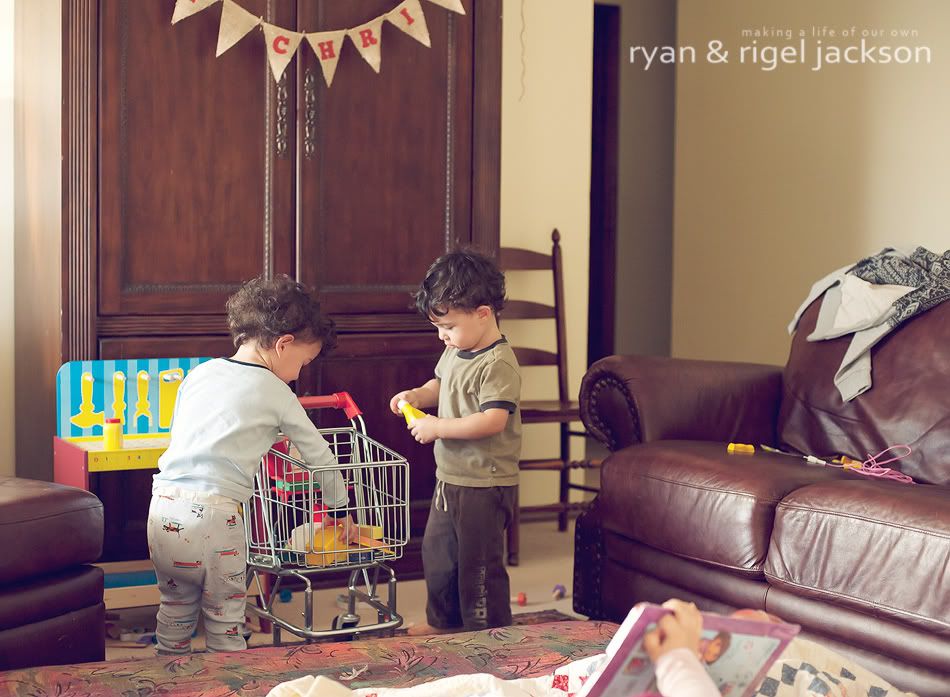 Alex got an awesome tool bench. And they just broke it last night. It's still fun I guess. Ben got shopping cart with lots of pantry and refrigerator items. The first day they went shopping in my freezer. Just what "they" wanted according to Emma.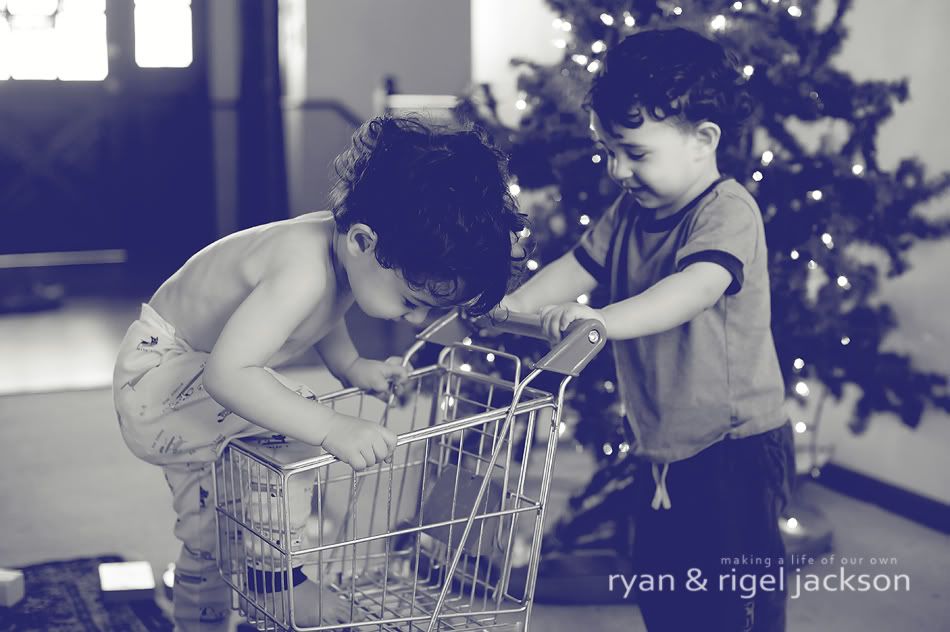 The rest of the morning was spent like this...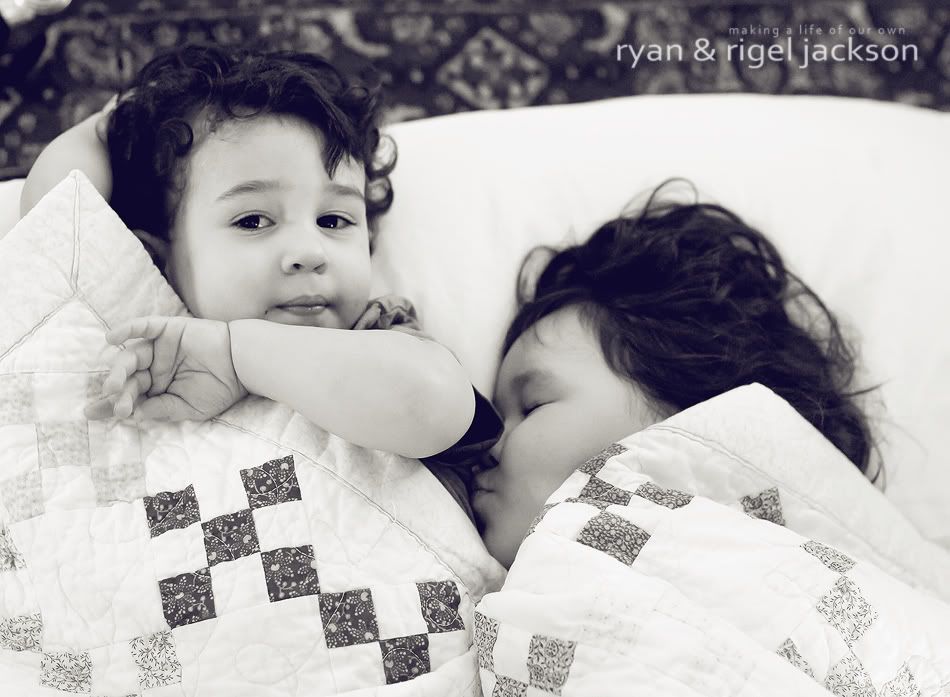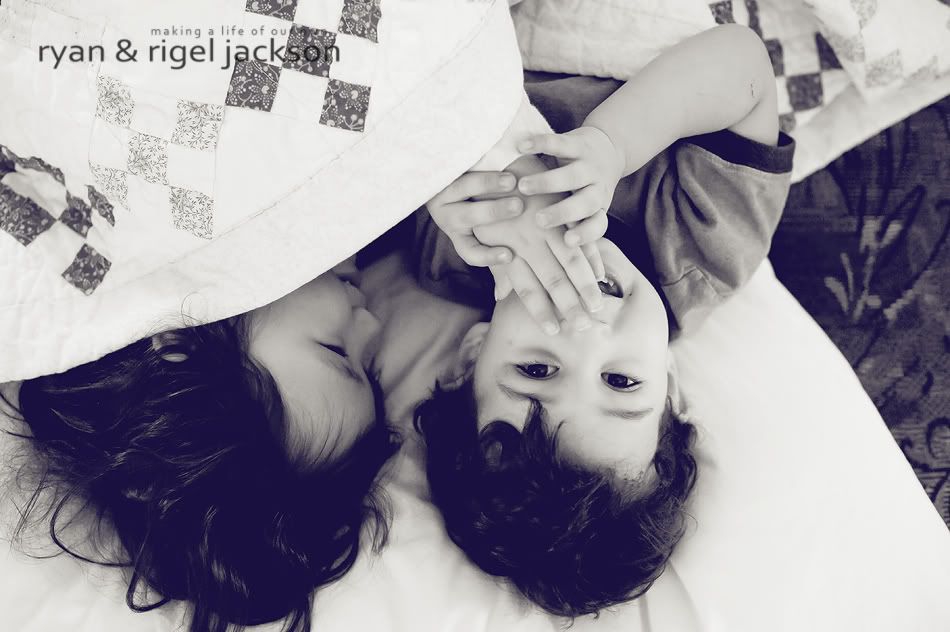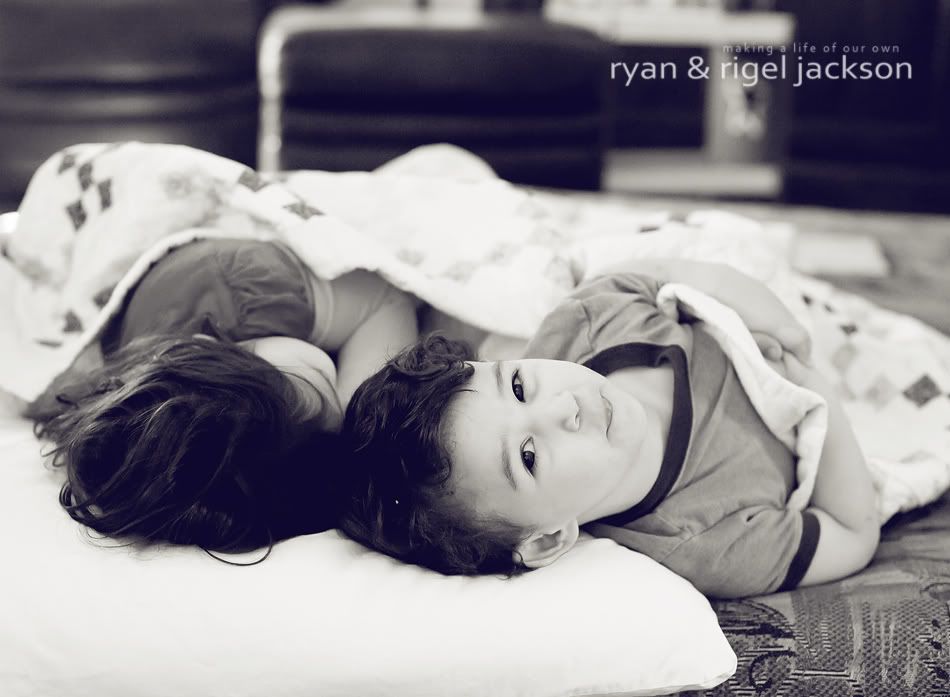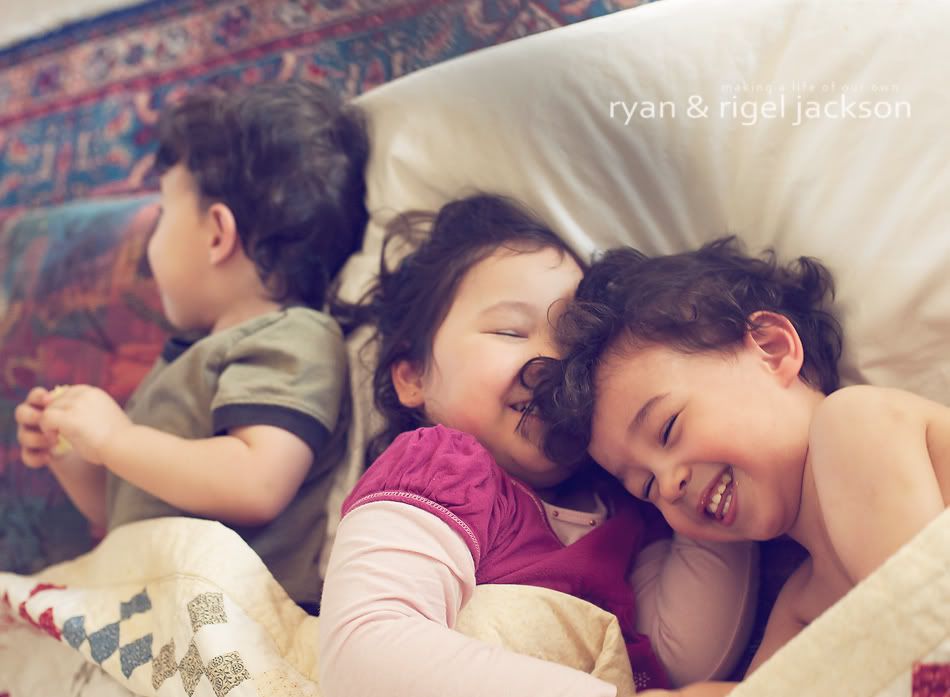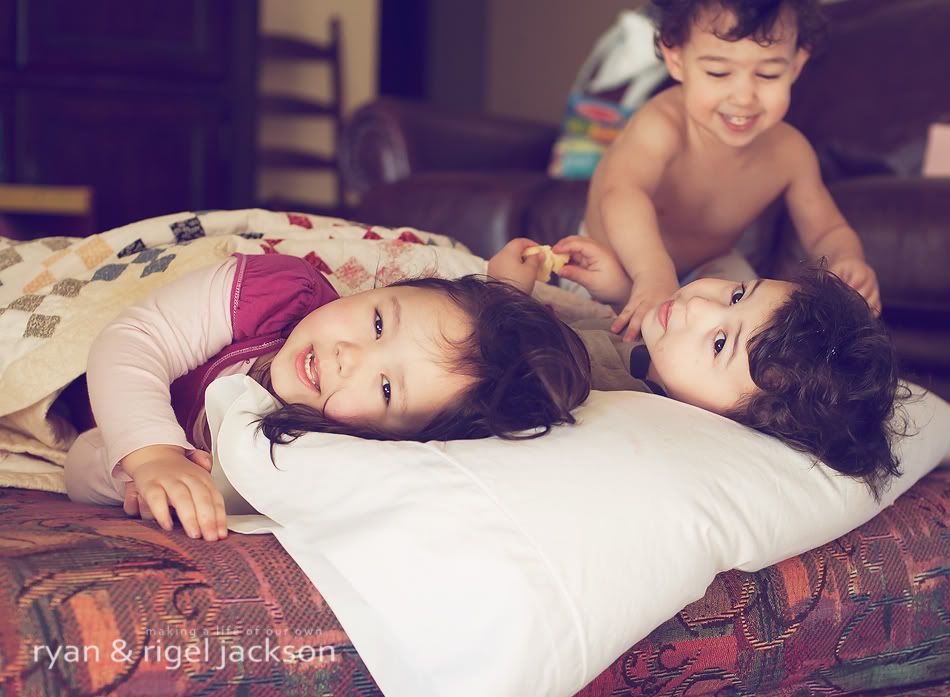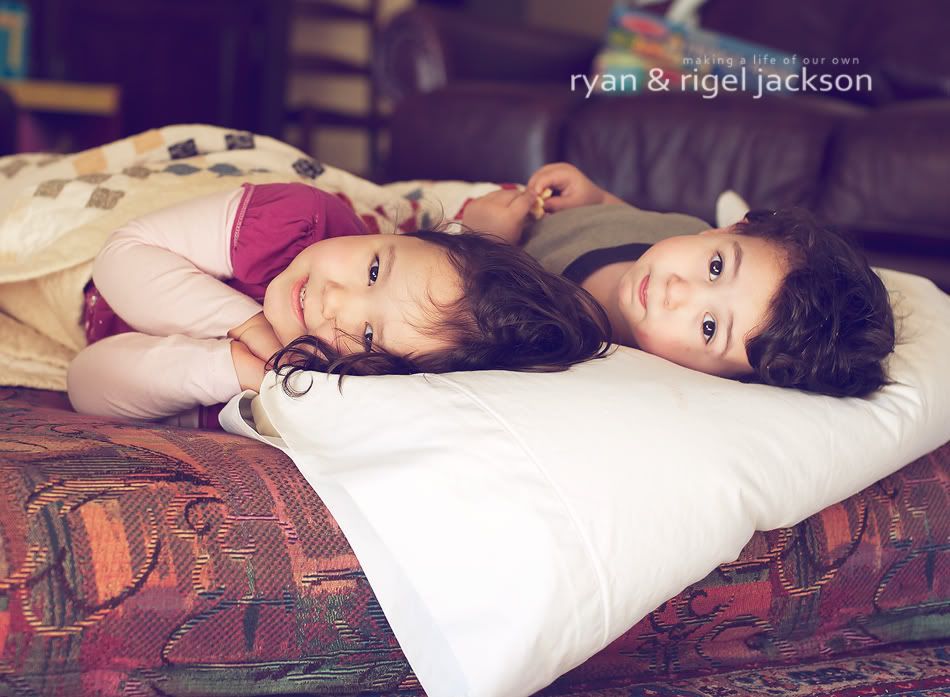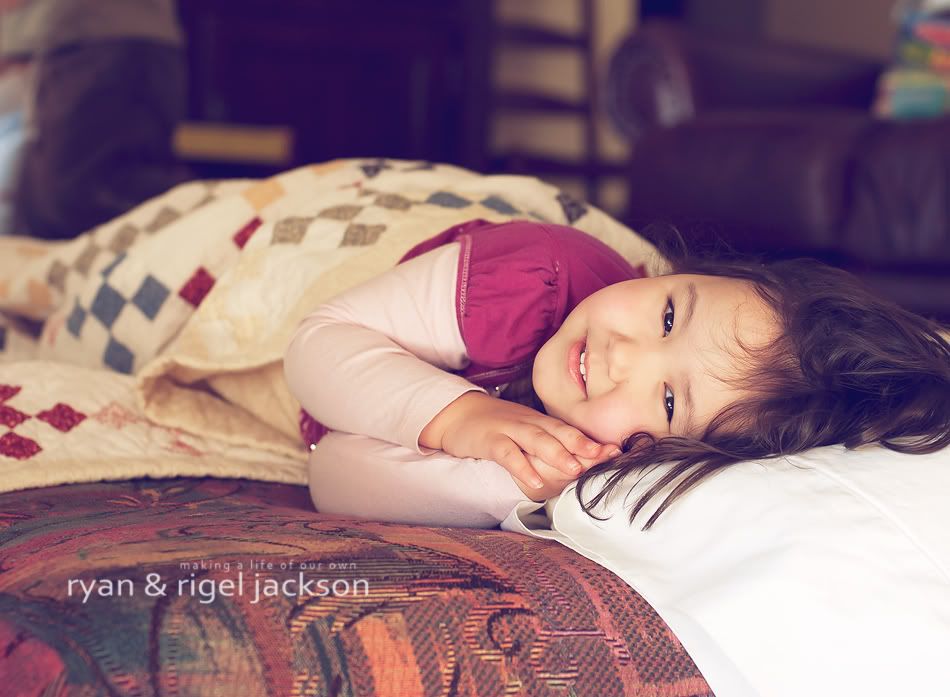 And maybe a time out...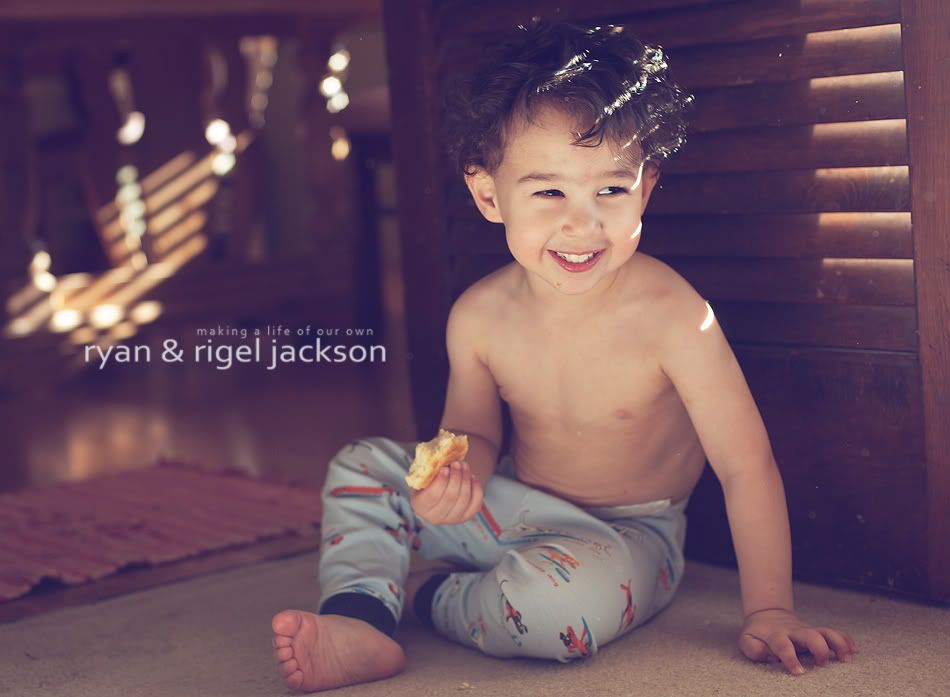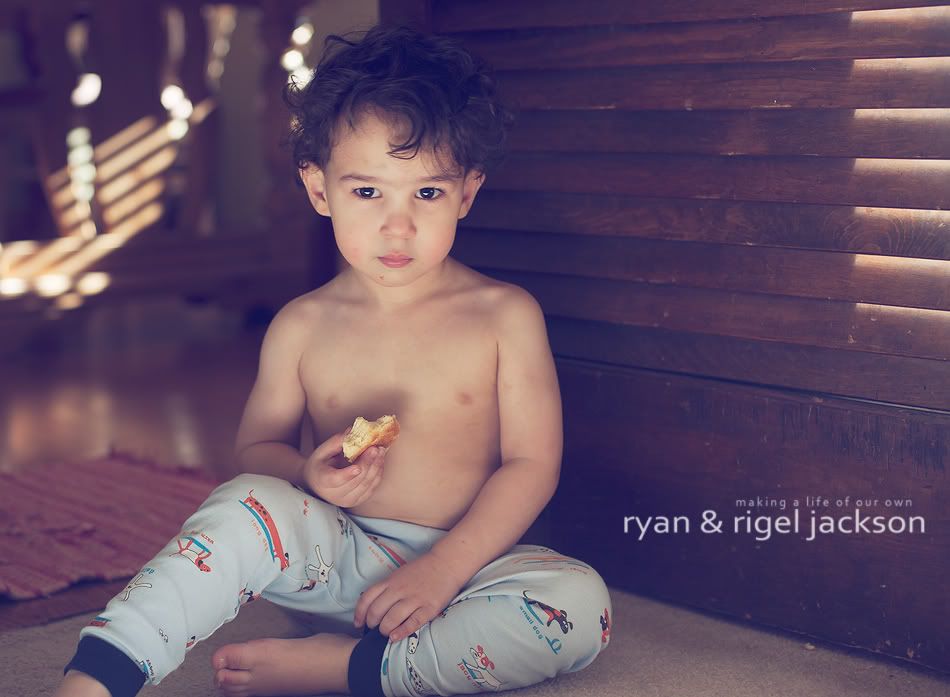 Or two...