I meant for this post to come right after part 1 but we have been sick, sick, sick! The Holidays hit us terribly! Tonight it feels like we just may have survived it! I shouldn't get all optimistic and excited just yet... We didn't have too bad a day... It was 3 kings day too. My mom called last night to remind me to teach Emma about the holiday, I was too tired to care really. This morning Dora had a 3 kings day special... it helped teach Emma. This post though, is about Christmas so the 3 kings will have to wait their turn!
So, this is Christmas Eve with my family. We got together as every year and had a really nice time. We talked to our family in Mexico via google TV. (awesome little device I got for Christmas). The children loved their presents and Ben and Alex loved
opening
helping others open their presents! They both loved Christmas!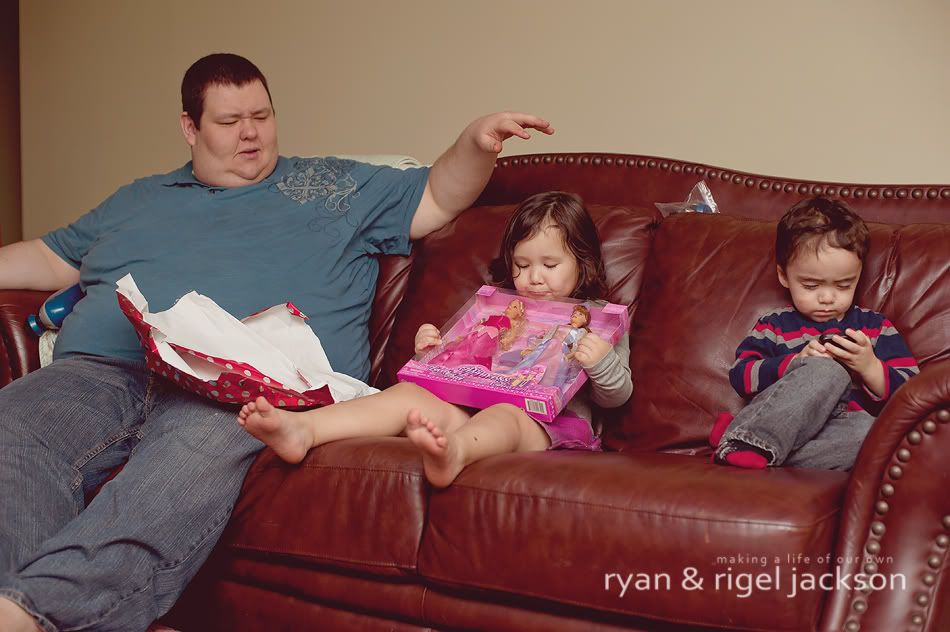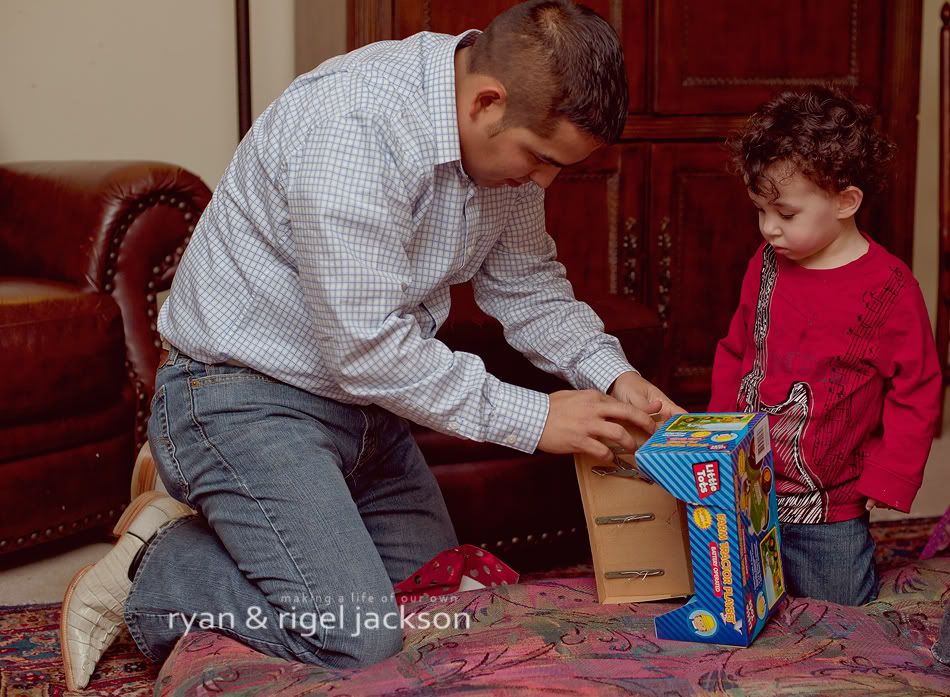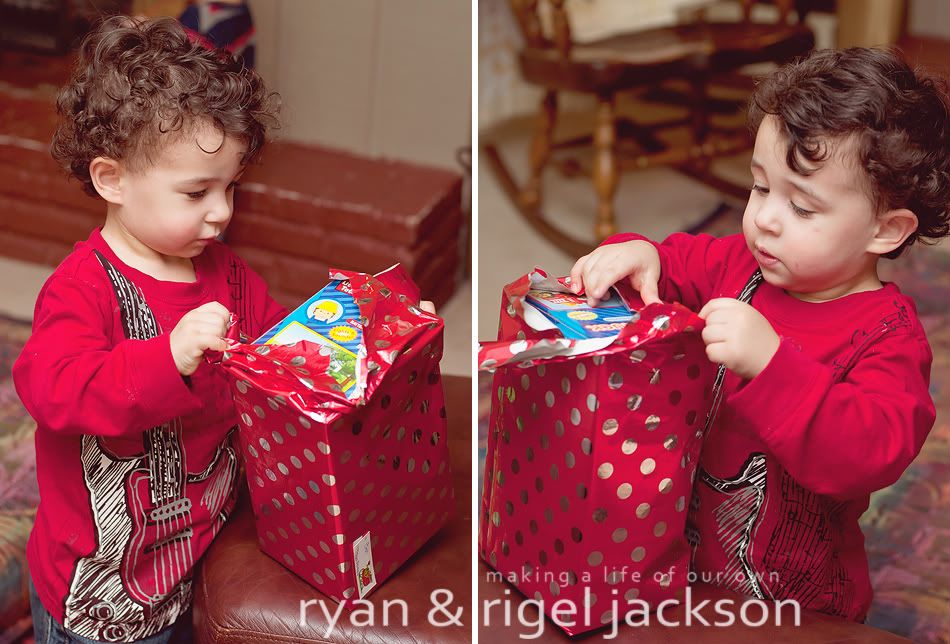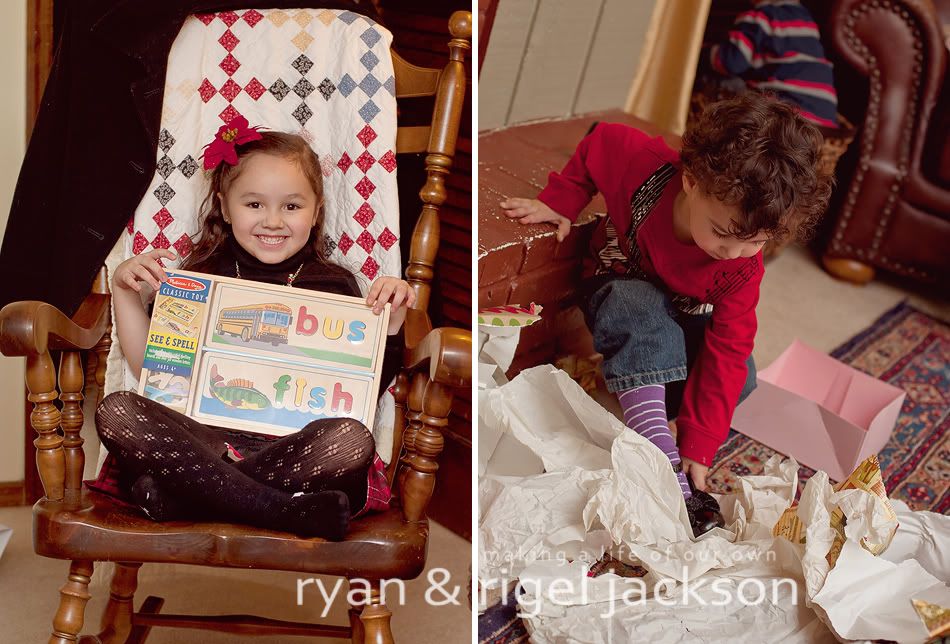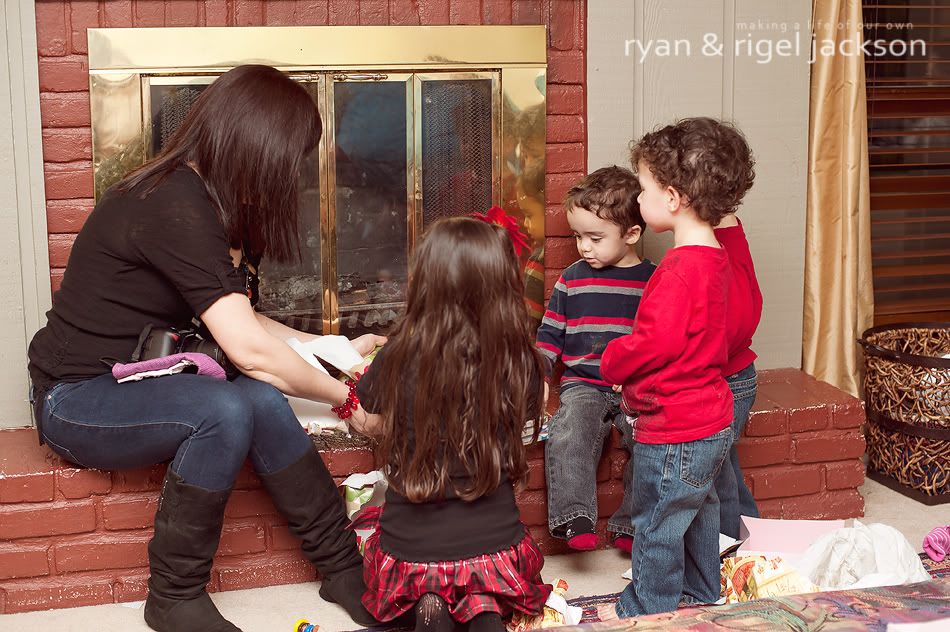 And after a good night, everybody went to sleep... except for Santa.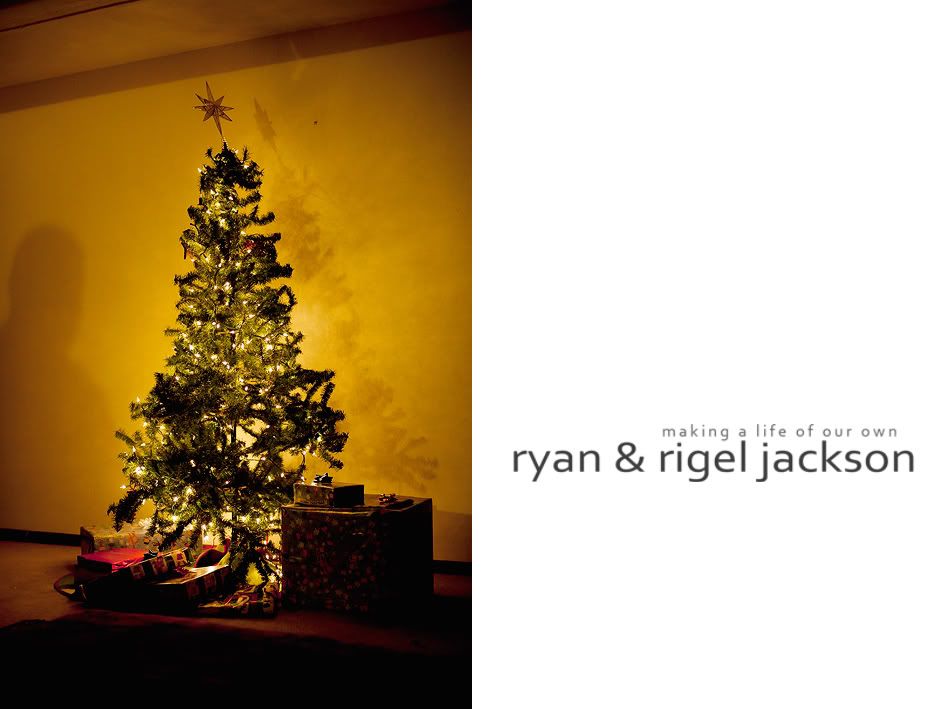 Part 3 will hopefully come soon!