It has been a while since I have taken pictures during or after bath time. No success during the bath. The first one to come out was Ben. He was so funny and cute! He is my crazy energetic boy. At first he was NOT into it at all, he wanted to go back to the tub with his brother and sister. But my camera soon convinced him it would be a fun game. He loves hiding from the camera or moving really fast and when I snap he laughs and stops as if I caught him. NOT into it. I told you.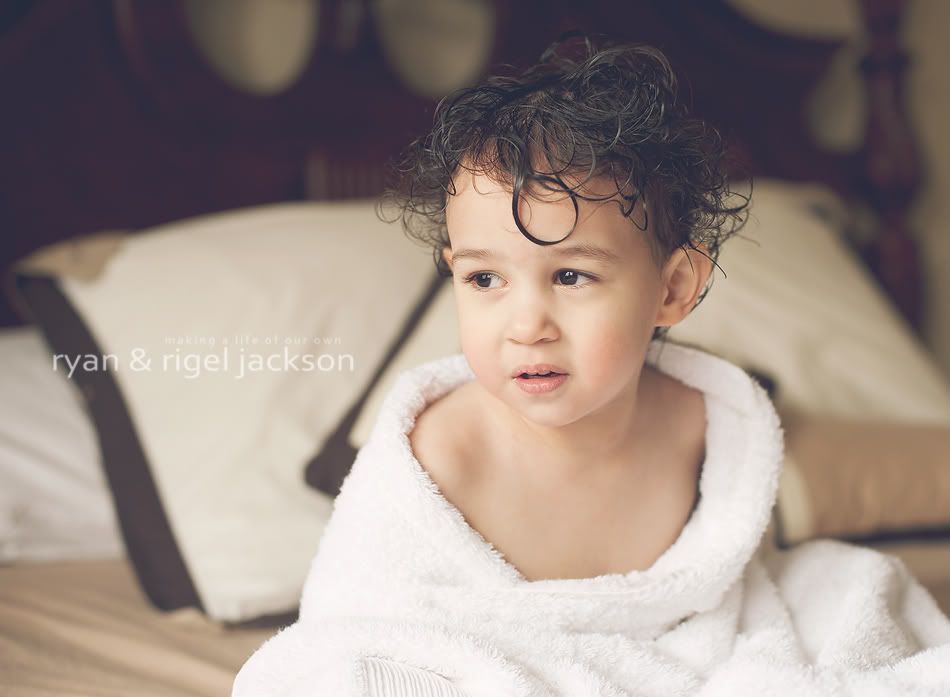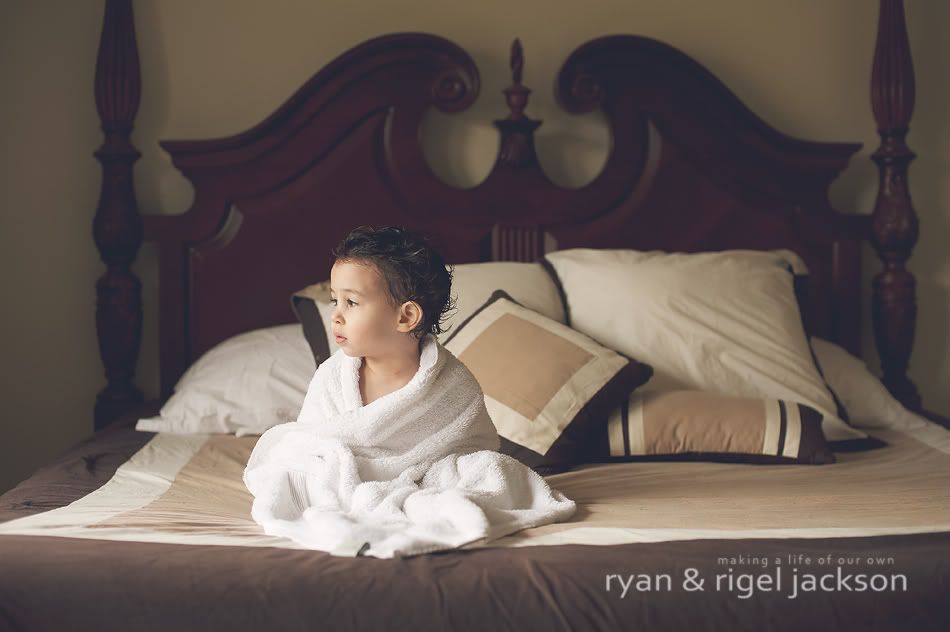 Well, let's do this mom!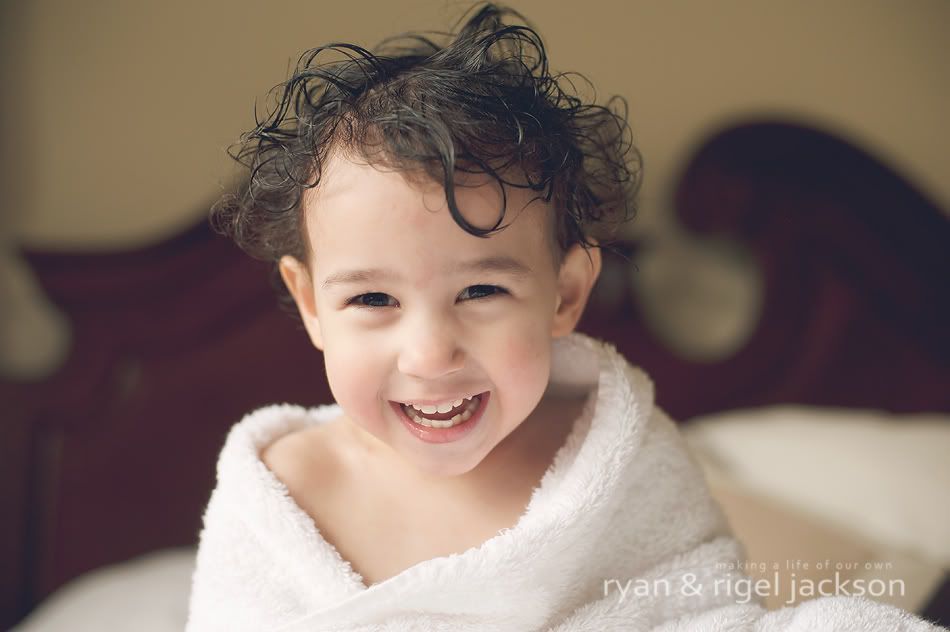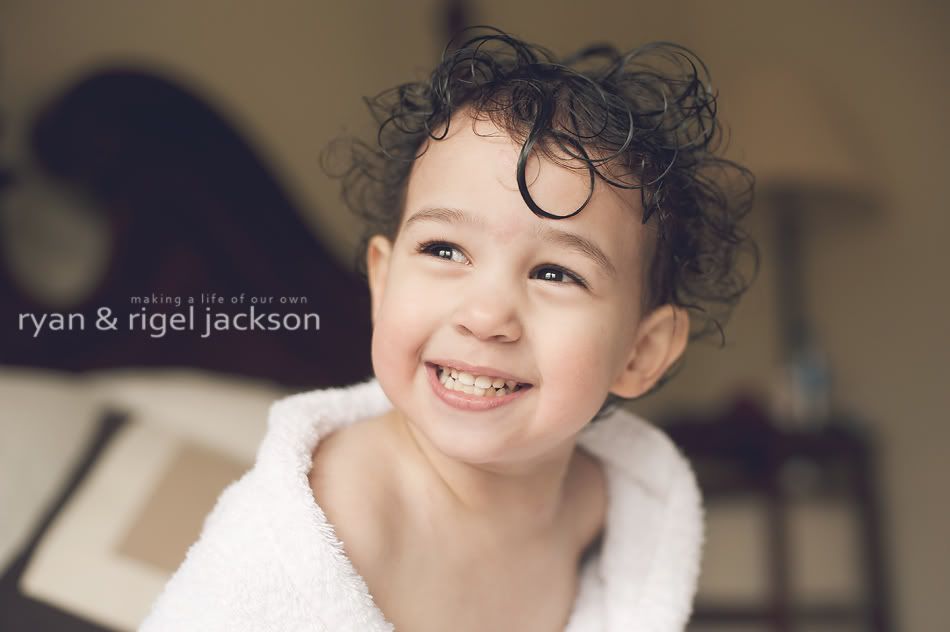 He started moving back and forth really fast and laughing really hard. Loving the game!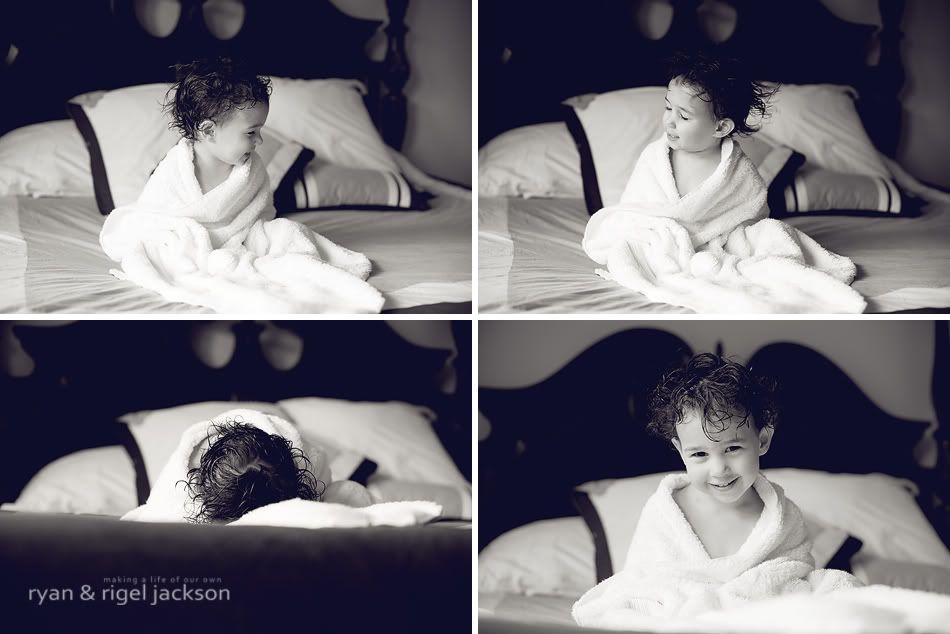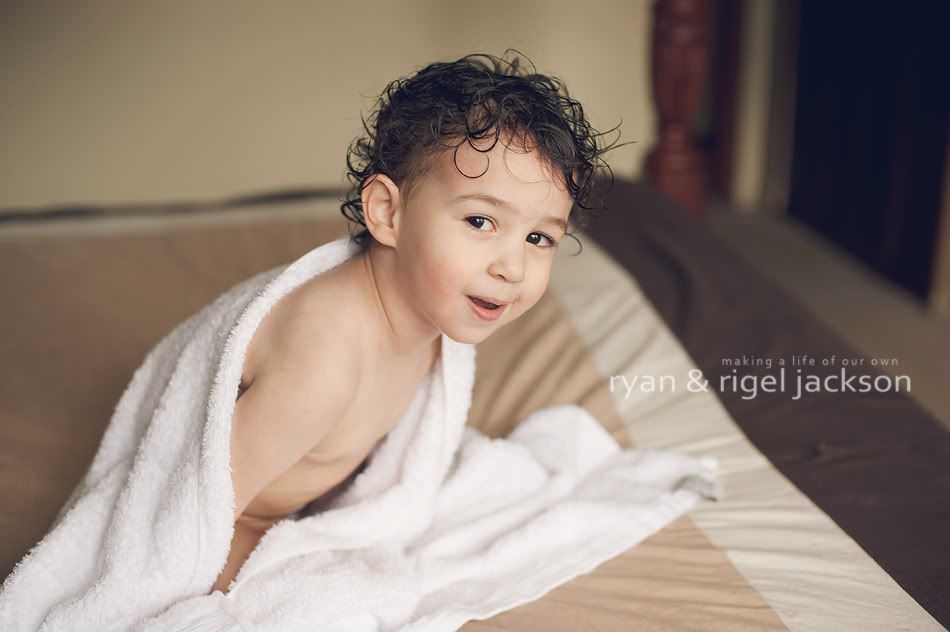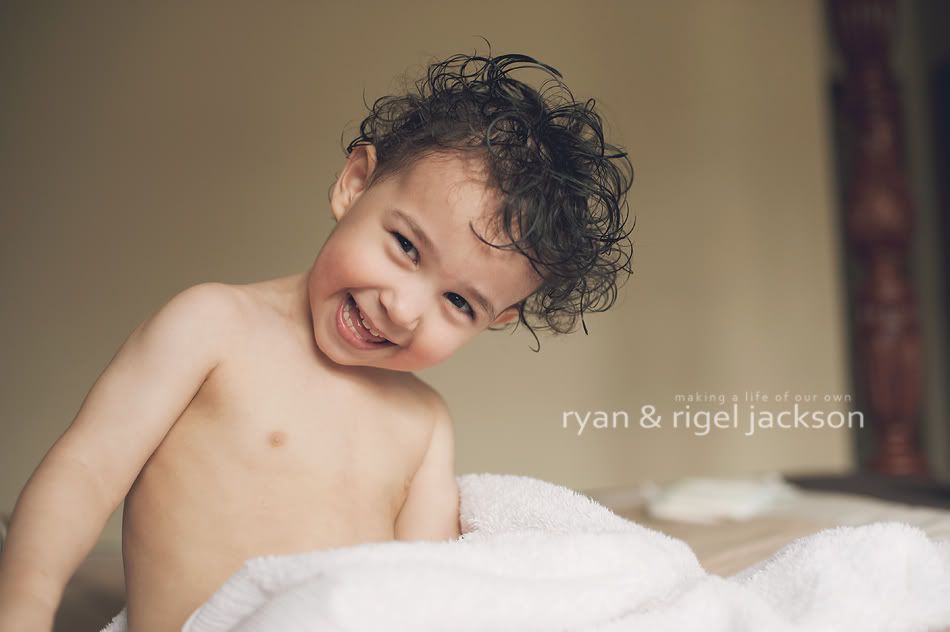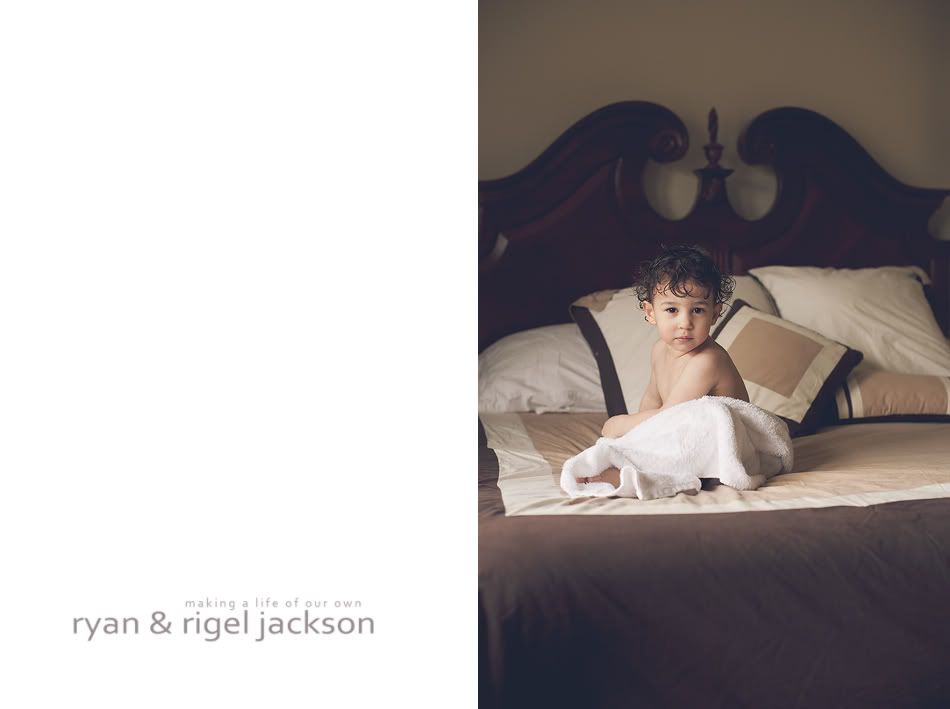 You can't find me!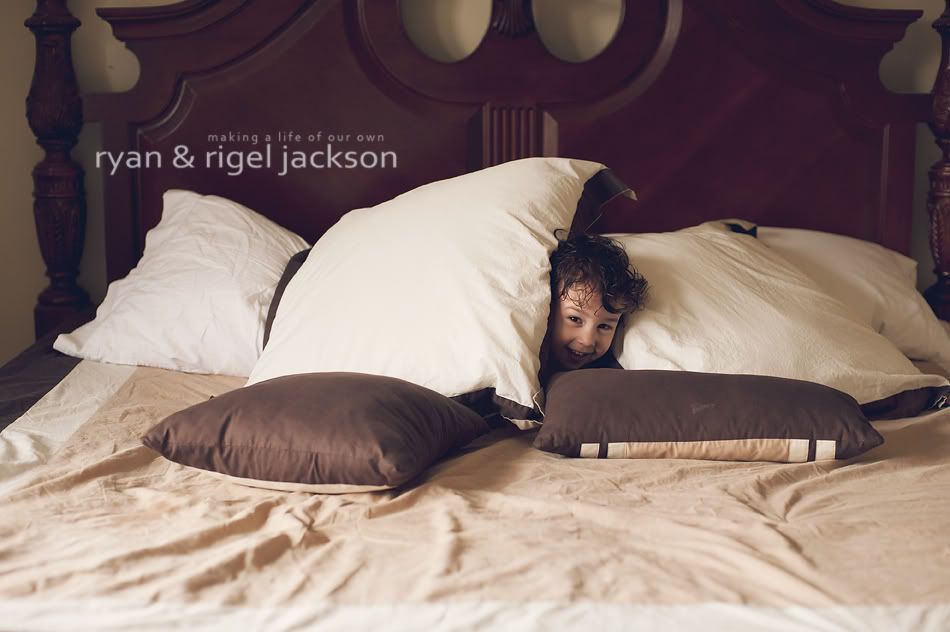 And while I'm at it I better write some of the things he has been up to lately... Ben eats nuts, avocados, zucchini, carrots (lots of carrots, especially when Dad cooks them), loves Greek yogurt (as in "can never get enough") loves cheese and apples. He pretty much loves healthy stuff, sweets are alright. Loves mom's pancakes with whipped cream, not that they're all that healthy. He pretty much moved my kitchen to the rest of the house but mainly to the living room. Whenever I need a pan all I have to do is look on the ledge of my chimney; for utensils I have to go downstairs. He loves "cooking". He is the one that almost always makes the other ones cry and laugh. He's a pincher, at least he stopped biting. He always has a smile on his face and it really is cute! I love that mischievous smile! Everything is a game. Frustrating, funny and cute, but mostly frustrating. He's quick to say sorry and give hugs and kisses. I love those hugs and kisses! He's a professional "timer outer". He knows it's better to sit and be quiet for a minute than whine and be there longer. He loves Backyardigans and can actually sit down for at least a full episode, sometimes two! It's awesome. He is such a smart boy! He is very coordinated. He can dance and run and jump! I think he will be good at sports, we'll see I guess. And this is just a little of Benjamin's awesomeness...