Monday morning was the craziest morning! The mischievous twins were hard at work! While I was trying to tidy up a bit I heard them in the kitchen but since I heard them playing with spoons and plastic utensils, I thought they were safe. I walked by to check on them and they were just fine and kept on cleaning.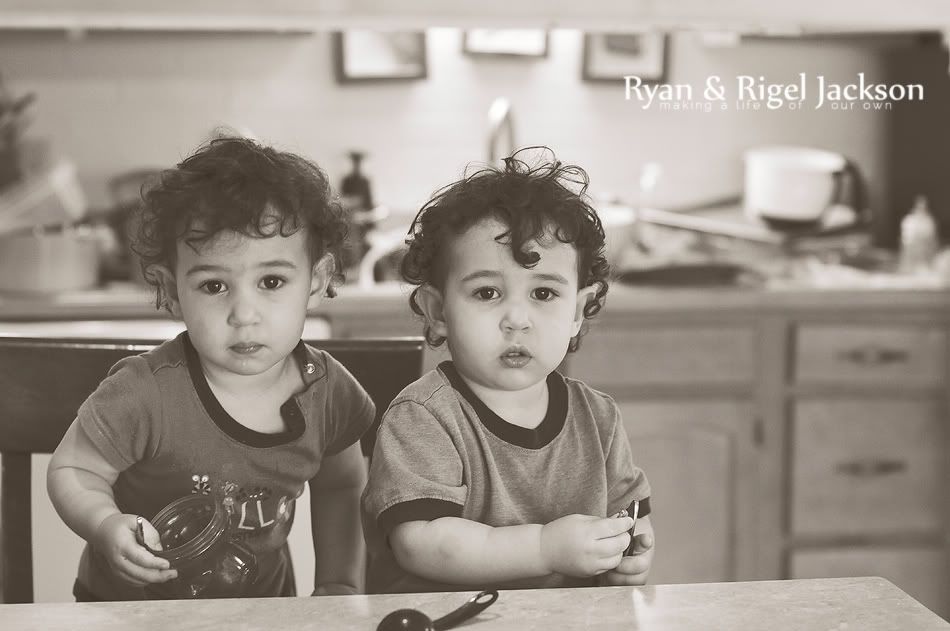 A couple of minutes later I went into the kitchen and noticed what was going on behind the counter.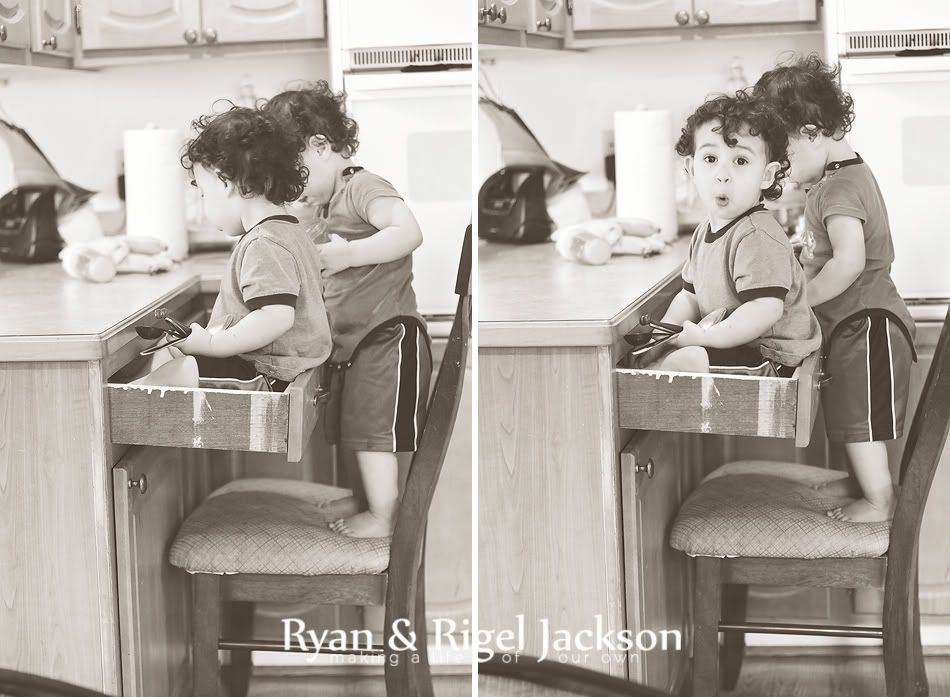 That was the first act. On that same counter was my old glass cake stand. The boys figured they needed a cookie and decided they could do it by themselves, at the moment I was on the phone and suddenly I heard this banging and breaking and I hung up and ran to the kitchen and there they were, scared and kind of crying but stuffing their mouths!
They made all kinds of messes, spilled all kinds of drinks and this poor momma almost lost it. It hasn't been too bad the rest of the week. I hope it was just one of those "once in a while" type of days.