Ryan turned twenty nine on Sunday. Saturday night we all went out for dinner to Ruby Tuesday to celebrate. That same morning he and the boys, Ramiro and Aaron, worked in the yard and cut down some trees. Sunday morning we went to church, came home and rested. I made a meat loaf with potatoes and vegetables. Samir and Dutsika came over and we sang Feliz Cumpleanos and ate some Tres Leches Cake!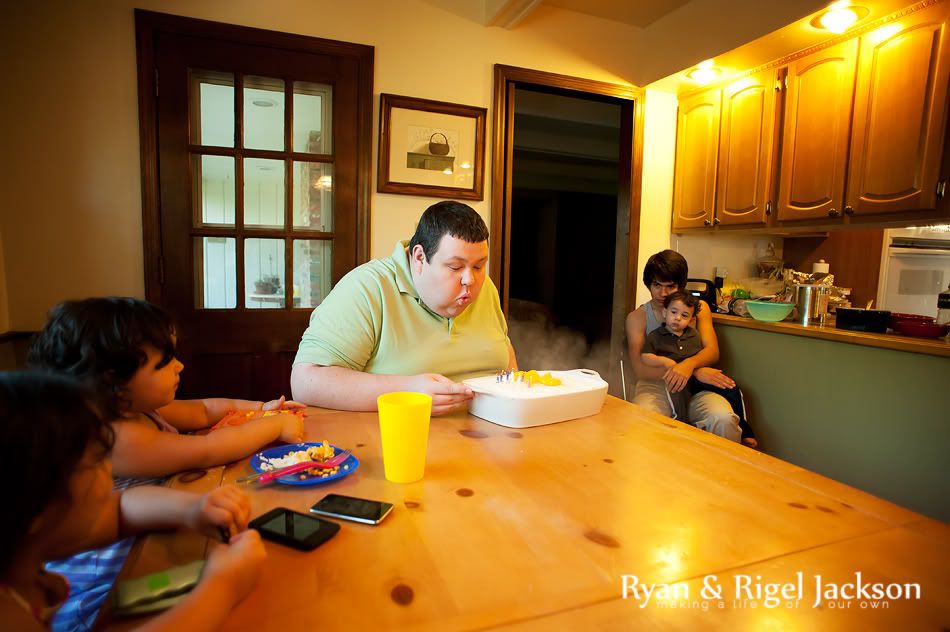 Later we went to my mother in law's house and she had made Ryan a delicious Peanut Butter Pie. He blew some candles once more.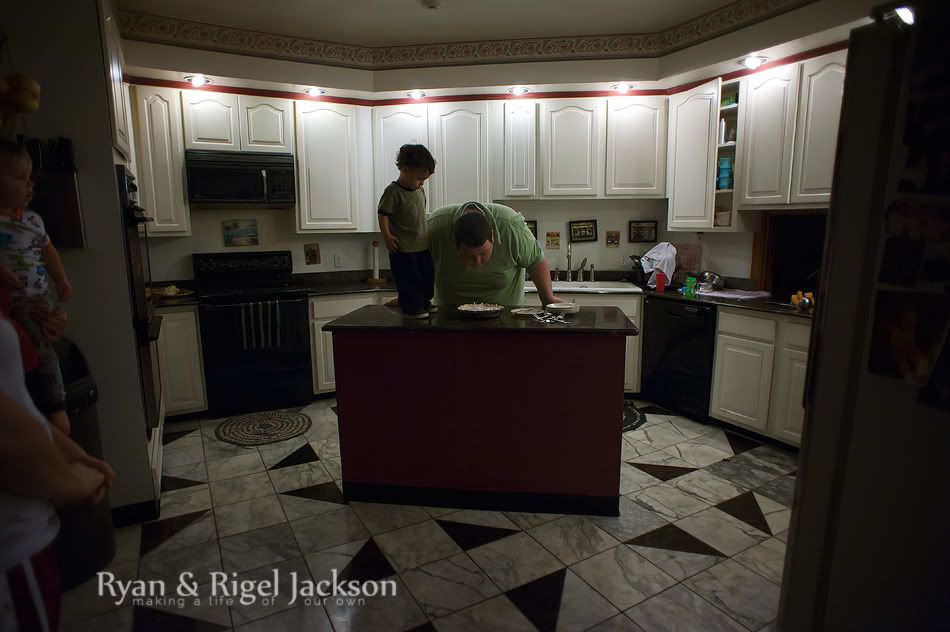 We had his tribute and everybody said nice things about him. Some of the things that were said: Ryan is calm and emanates peace. He's a good dad. He is loving and kind of cool. He leaves work at work and loves to relax doing yard work. He's a good decision maker. He's empathic. He is in control of his emotions.
Everyone shared his love for him. I love you Ryan and I hope you had a happy birthday, even though your love for yard work gave you poison ivy and you have been miserable for a couple of days, happy birthday!