They just needed a haircut desperately. I love the curls and crazy hair though. My babies look so different (like big boys) but so much more alike now (as in it's hard to tell them apart)!
Ramiro also got his haircut and it's much much better, he looks clean and more handsome (not that it's a very manly look, but definitely cool).
Upon arrival, everybody was happy and smiling. Just enjoying themselves!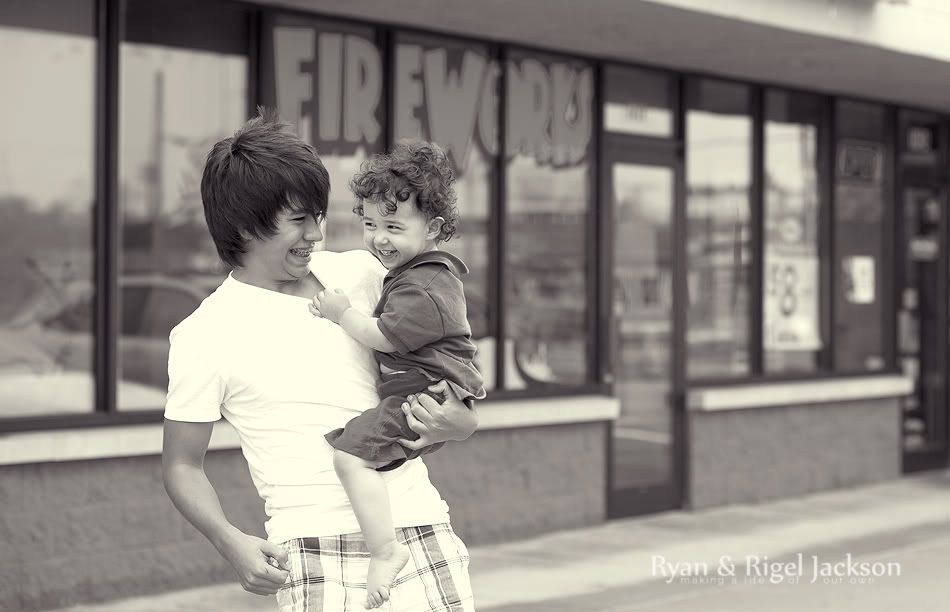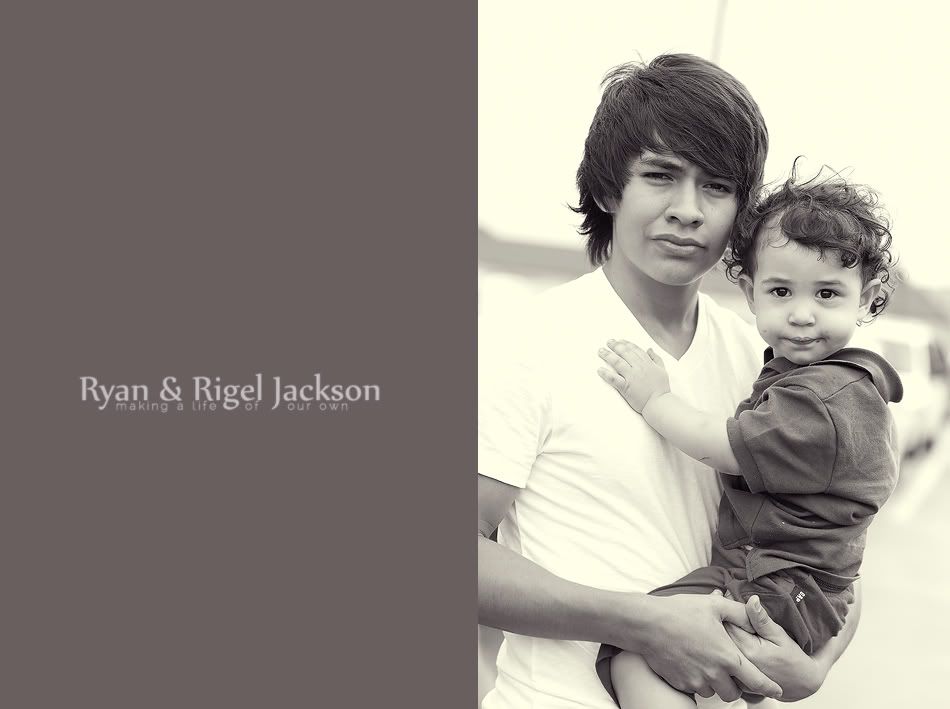 Then we walked in.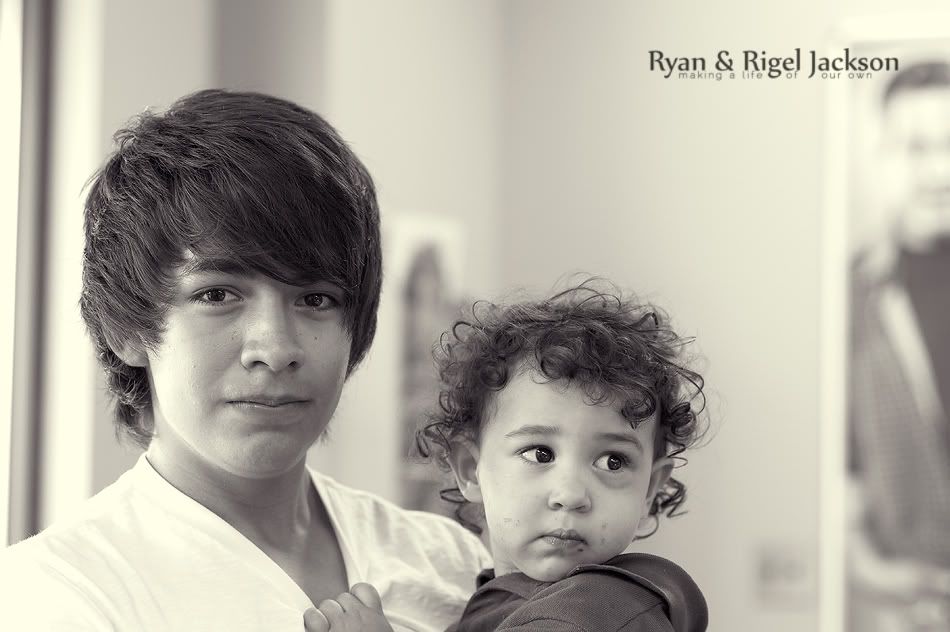 Alex went first. He cried and dad had to hold him.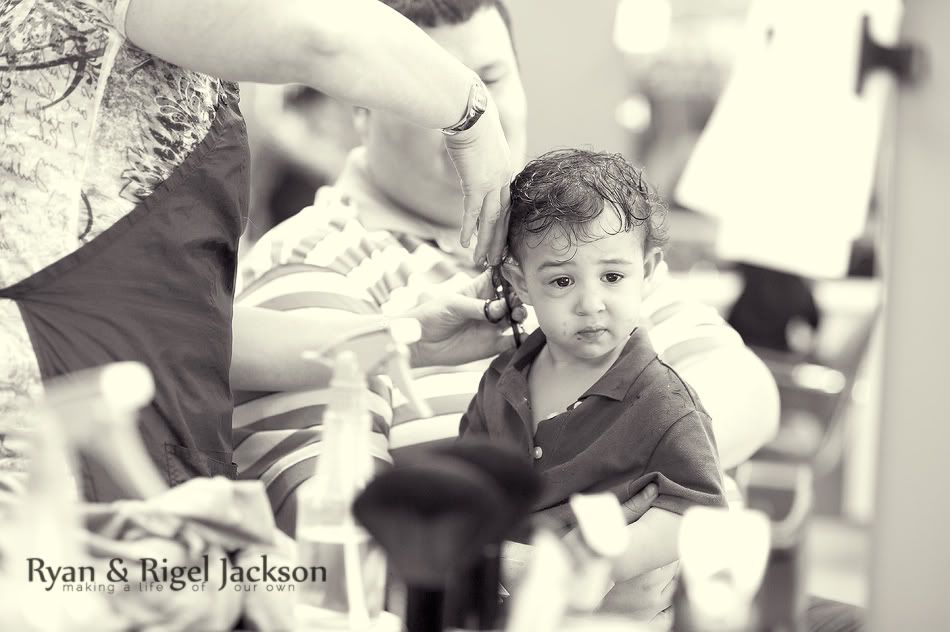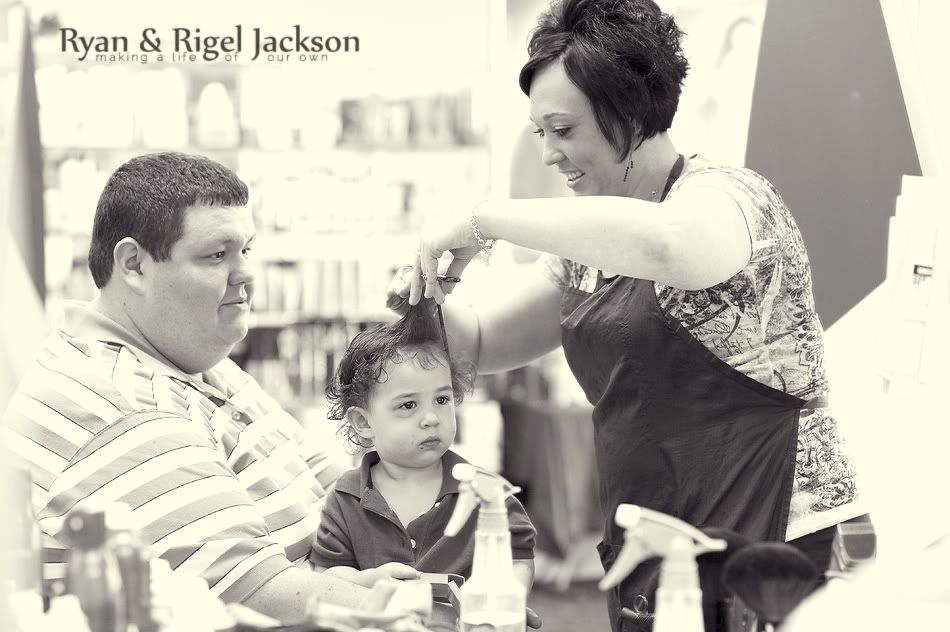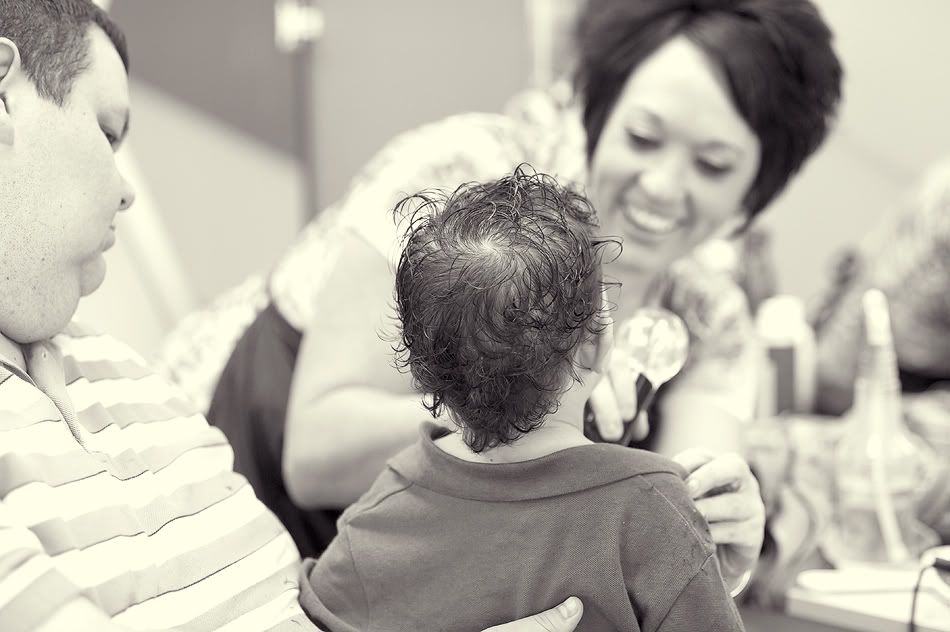 Janelle was so patient and wonderful with our punks. She did such a good job too!
In the mean time Ramiro and Ben were playing.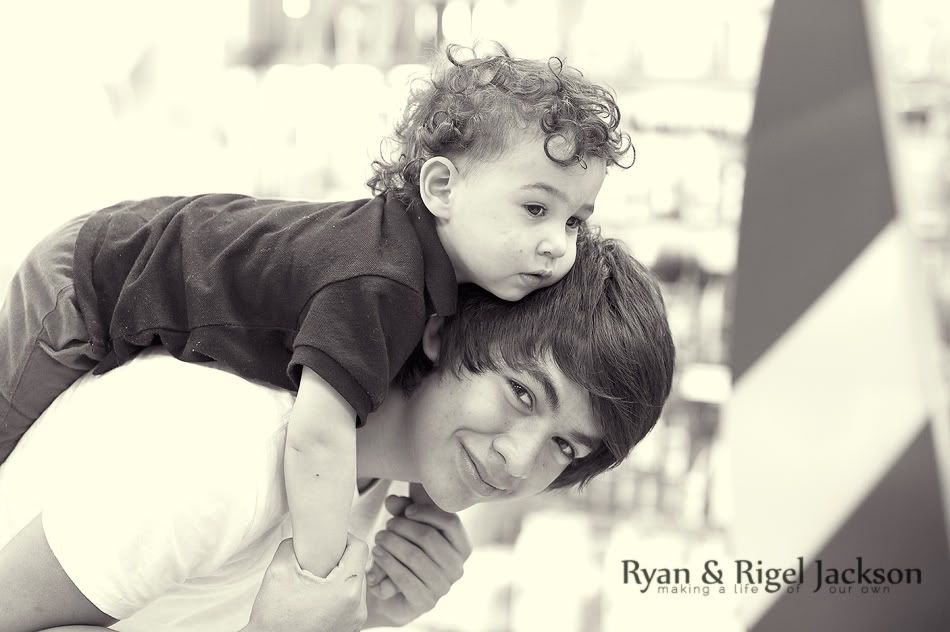 Ramiro's turn was up.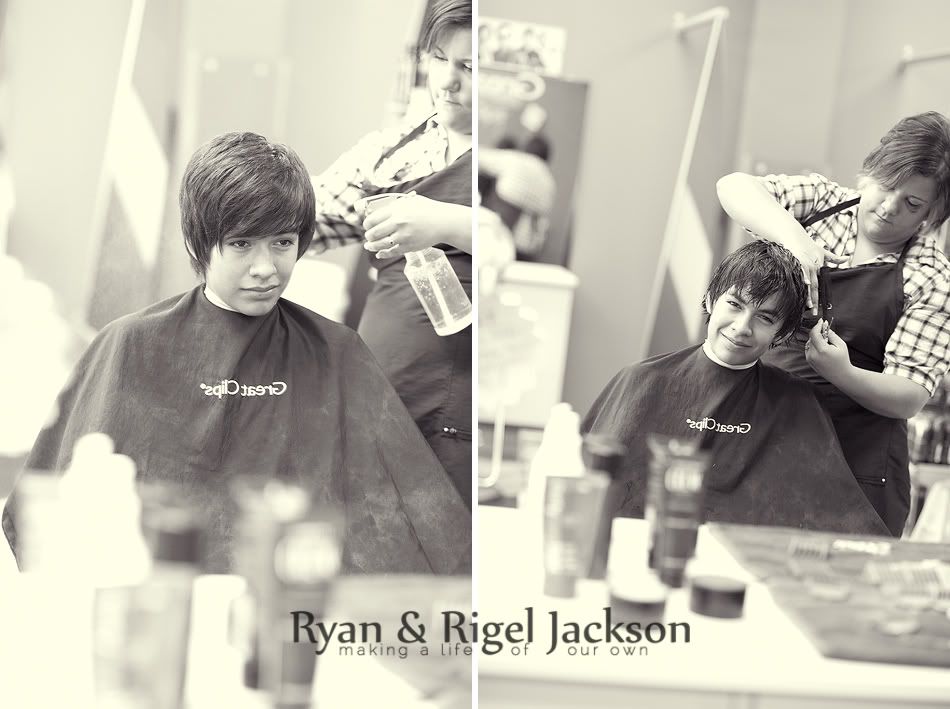 And Ben discovered his reflection. He thought it was so funny and tried to reach in the mirror to see if he could touch his hand!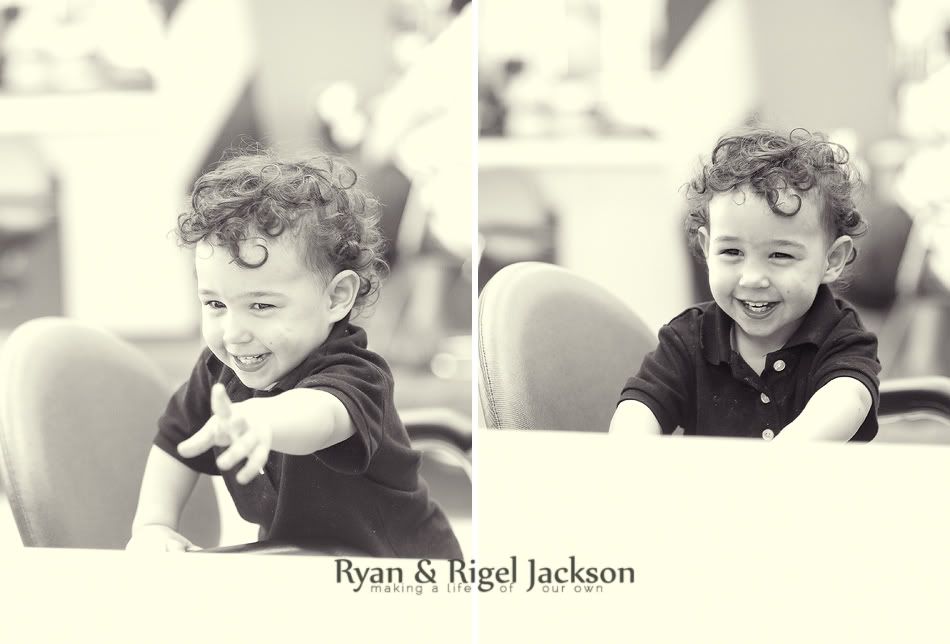 Ramiro and Alex were done and looking good!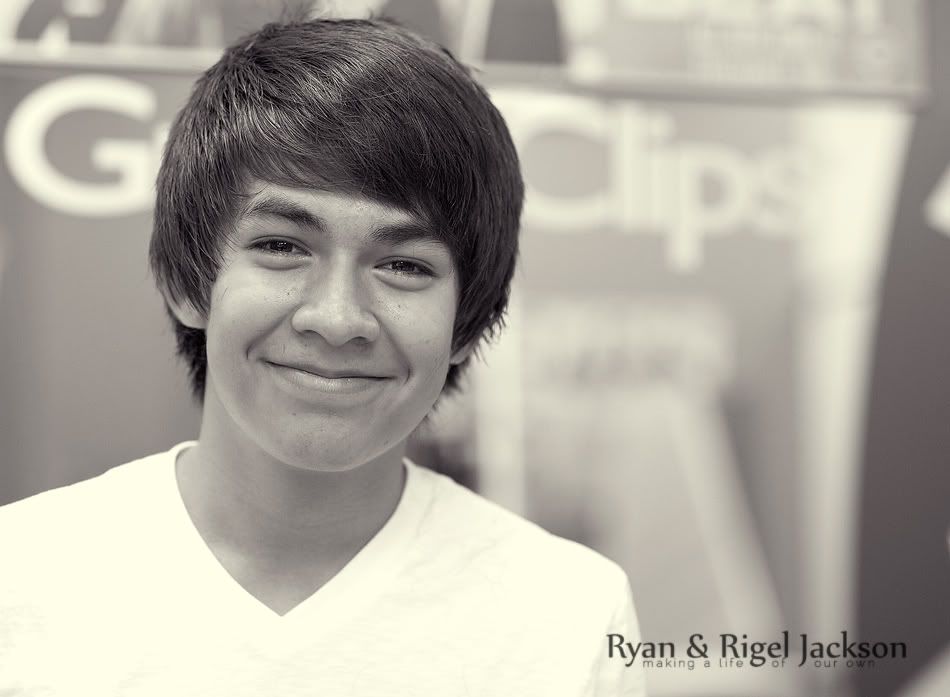 Ben's turn. He did not like it. He suffered but Dad was right there holding him.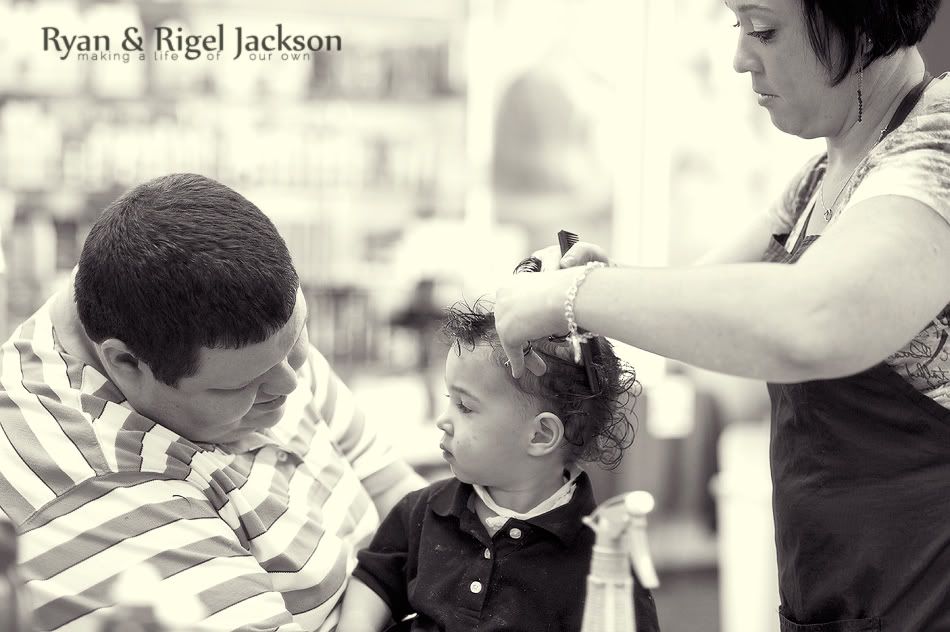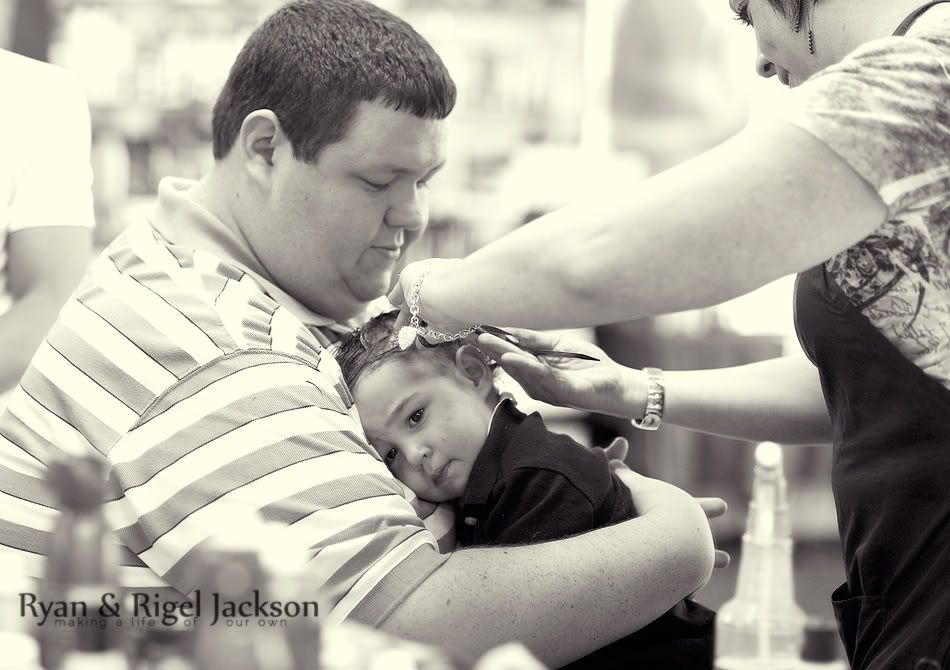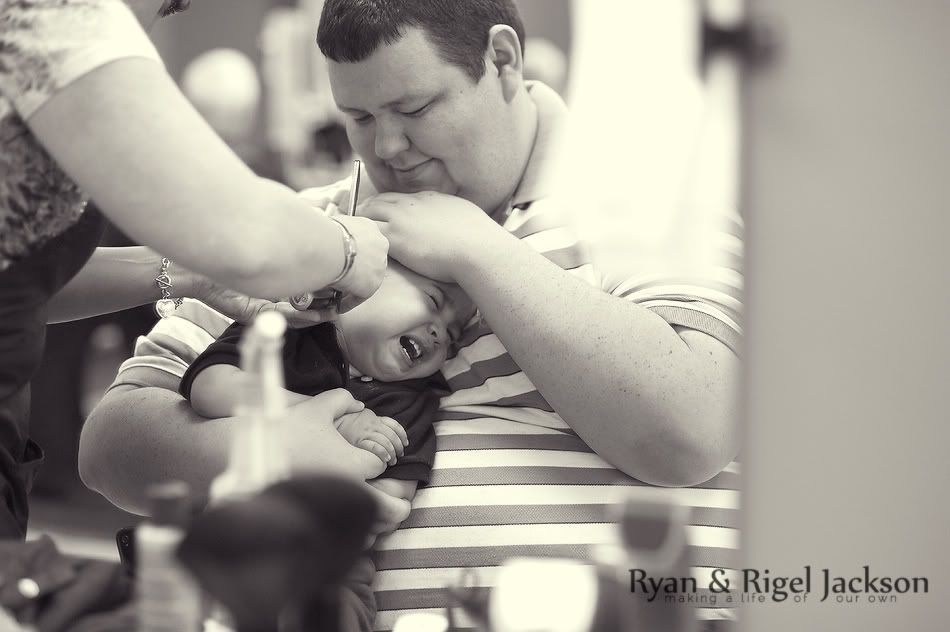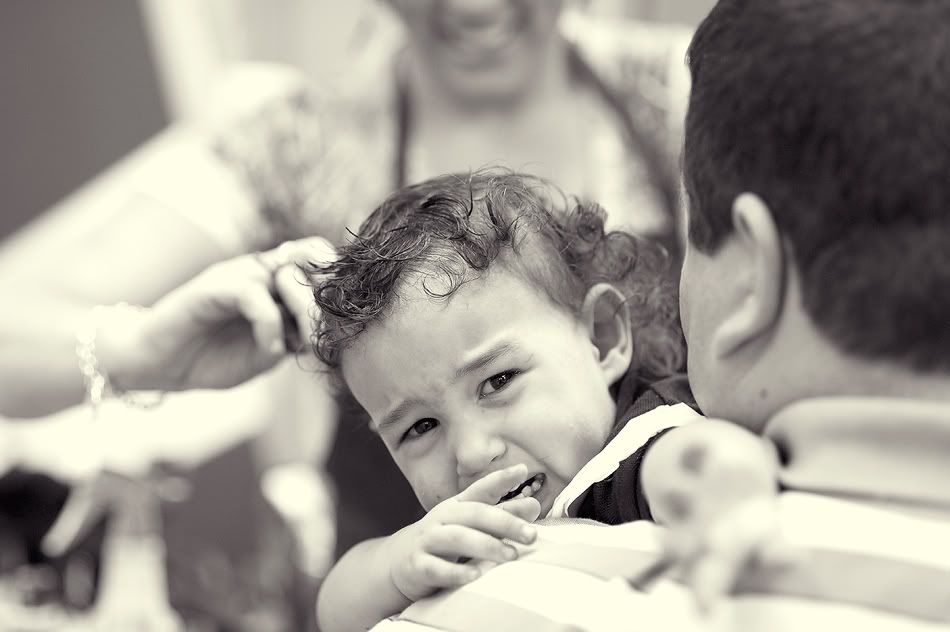 The end result.