Ten days ago we were celebrating Amaury's second birthday and we were all having a good time. We had set up the bouncy house for the kids to play. I had snapped a couple of pictures before I left. I had to go make a visit while everybody enjoyed the party. This is my sweet little girl right before I left.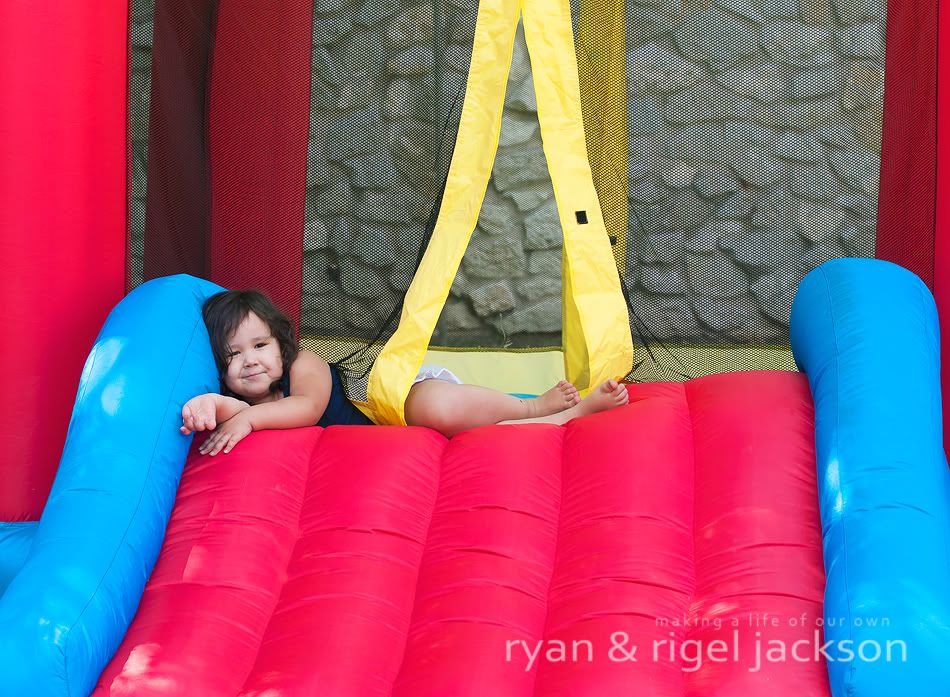 When I came back I found my little girl crying and I was told she had jumped from one end of the slide onto the bouncy house and landed on her knee. She wouldn't walk on it. Daddy carried her and she took a little nap in the car. We went home and after a couple of hours she still wouldn't walk and complained that it hurt. Being Sunday we had no option but the ER. So off we went and waited from eight pm until almost one am to be seen. Emma got an x ray and by this time, I was still wondering what exactly we were doing there. She had been watching movies on the iphone and she wasn't having too bad a time. Except, she would say "ouchy" when we touched her leg and would not stand. The x ray came back and to my surprise, she had fractured her tibia. They put a splint on her leg and immobilized it. We finally got to bed at two am. Thankfully, the iphone still had a bit of battery and I was able to snap a few pictures in the emergency room.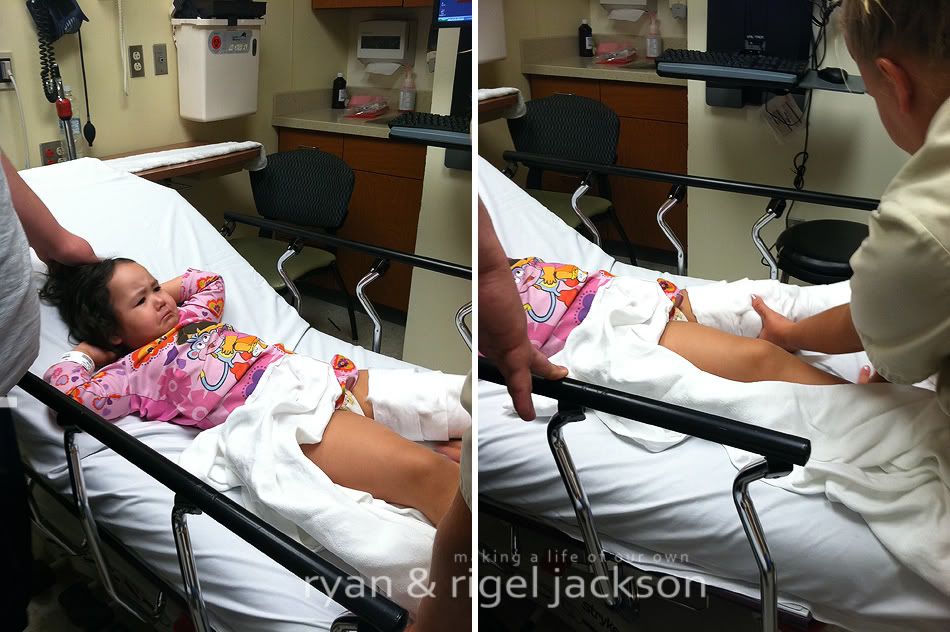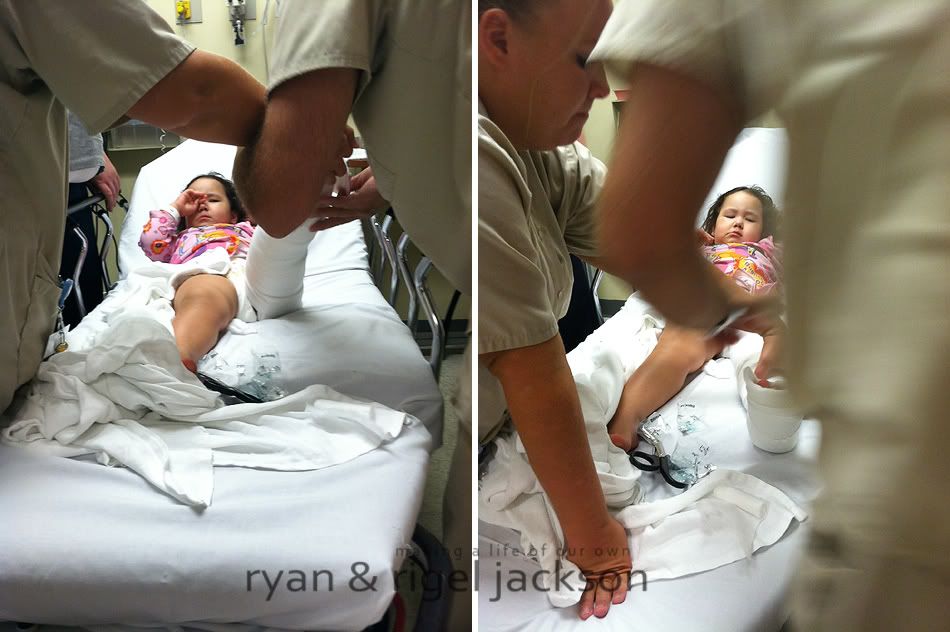 The next morning we went to the orthopedic center and the doctor explained to us that the splint would be replaced with a cast and that we were basically looking at six to eight weeks. She chose the bright pink cast, of course. This is Emma and Dad while we waited for the doctor.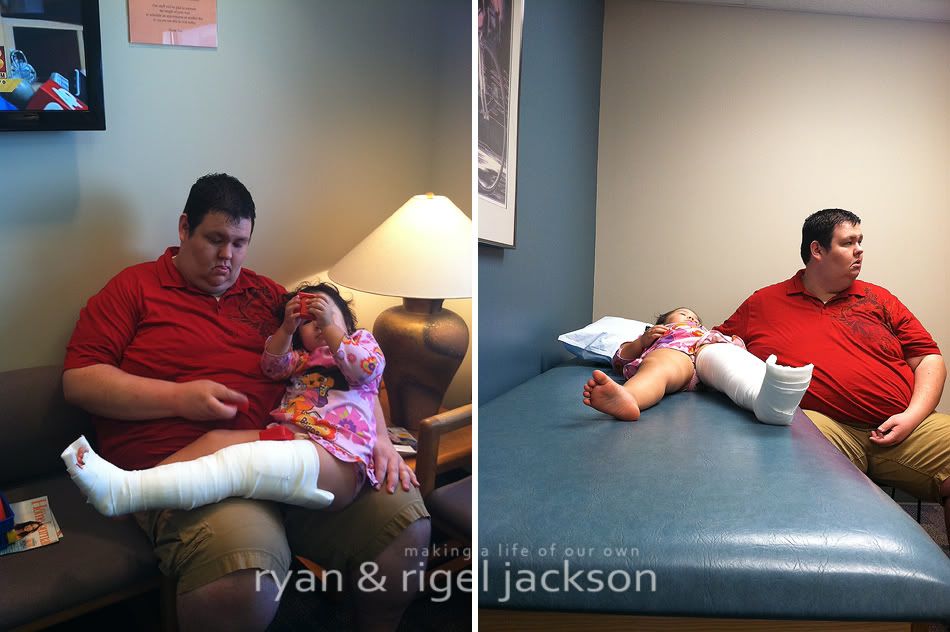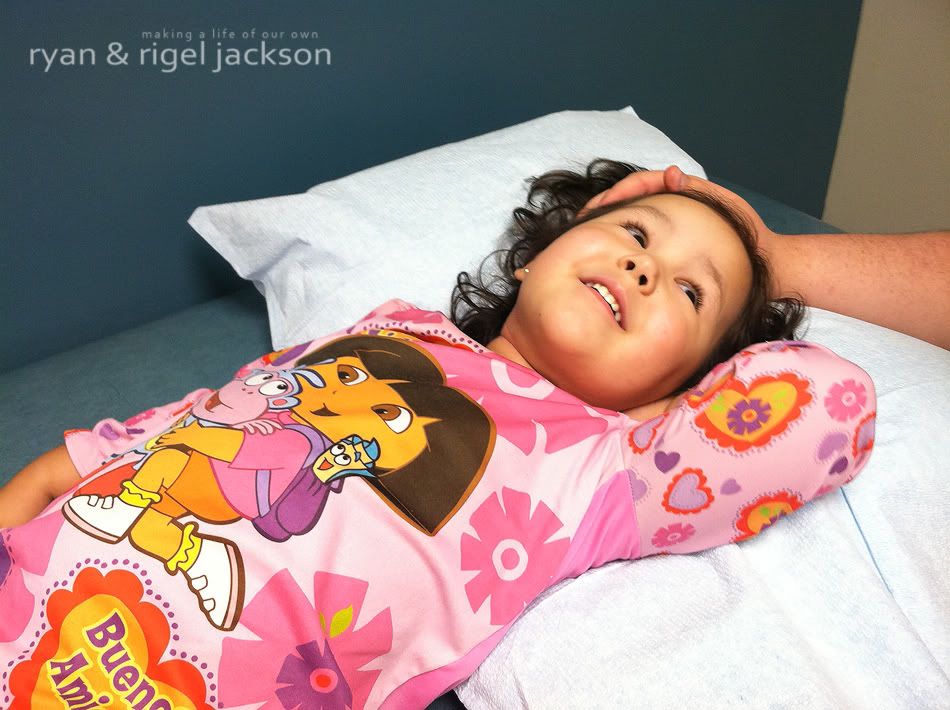 After speaking with the doctor we were sent to see this lady. She was great and did a super fast job! Emma watched the whole thing and behaved perfectly.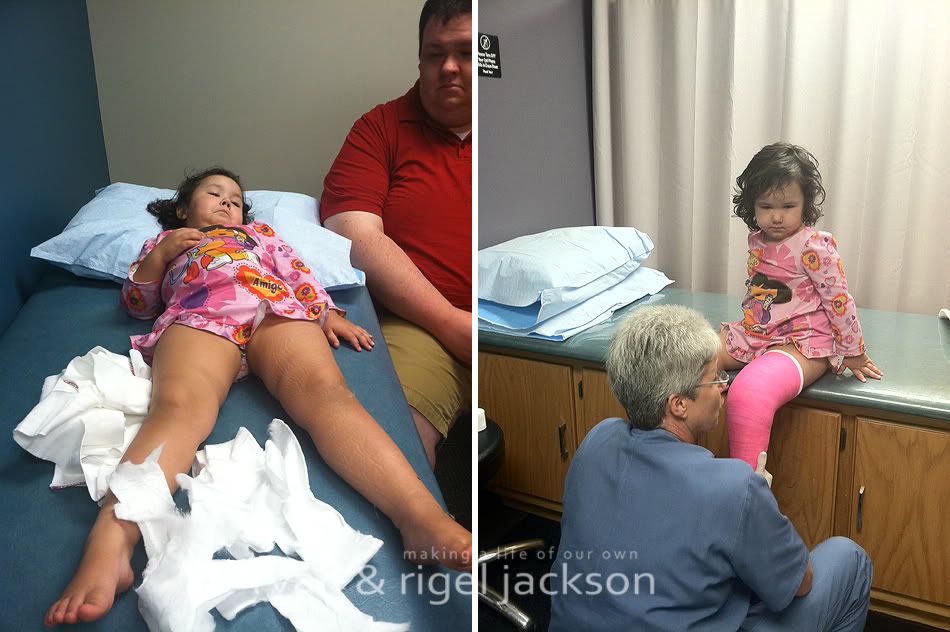 All done!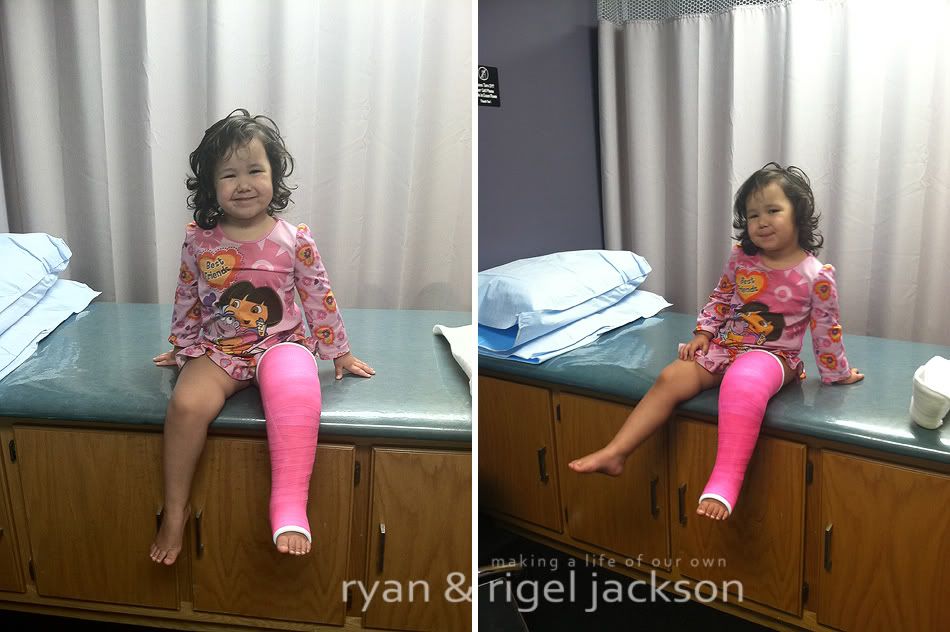 And on our way home!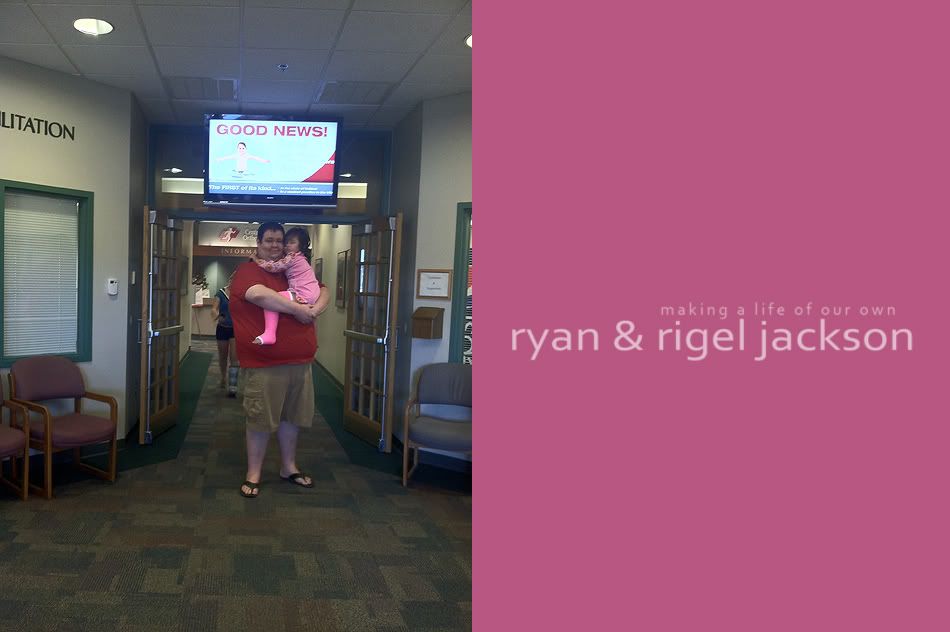 It has been ten days now and tomorrow she has an appointment and most likely she will be getting a short cast instead of this big thing. She has been perfect. She has not complained once and her spirit is as sweet and cheerful as always. She's pretty proud of it and all the cool drawings she's gotten. We've had to carry her everywhere and she absolutely loves it! She will say "can somebody carry me downstairs?, can somebody take me to the potty, please?". I love my little girl and she loves her pink cast.