21/365 Trying to get over a nasty cold. The kids love Cuties.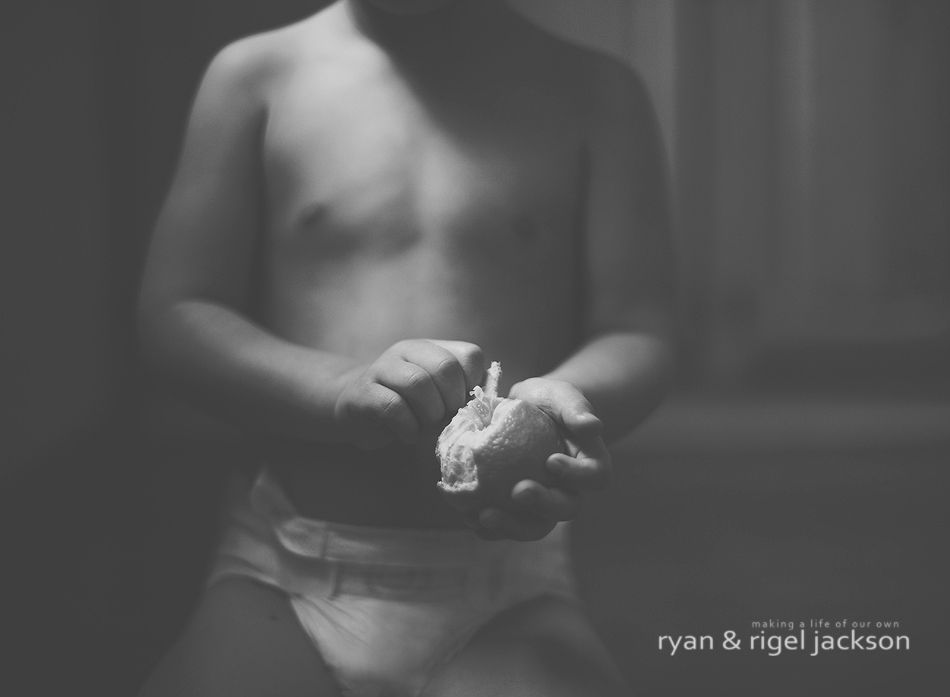 22/365 I have been bribing the kids to let me take their pictures. Twenty plus days of having my camera on their faces is not easy. I figured desperate times call for desperate measures. And hopefully soon they will be so used to the daily picture I won't have to buy anymore dollar store surprises or chocolate.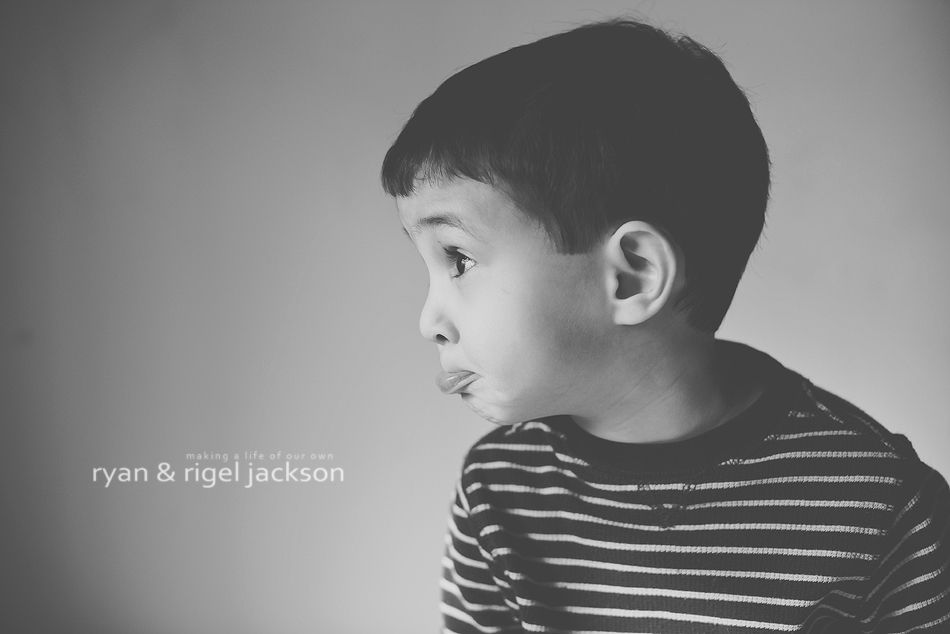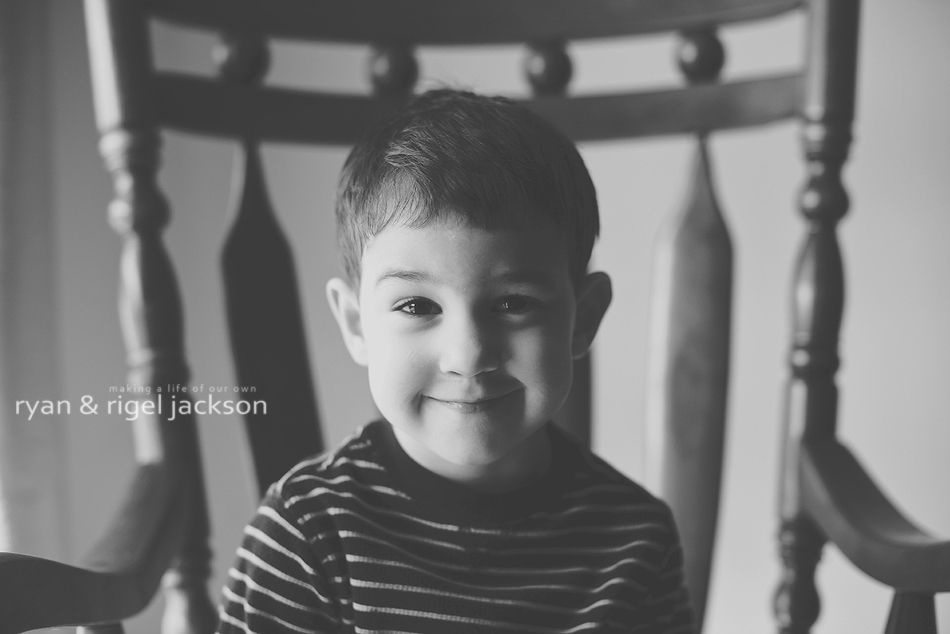 Ben got a boo-boo and had been wearing a sock every day and night. I had just changed his band-aid and he was unsure if he liked the water proof one or the Dora one.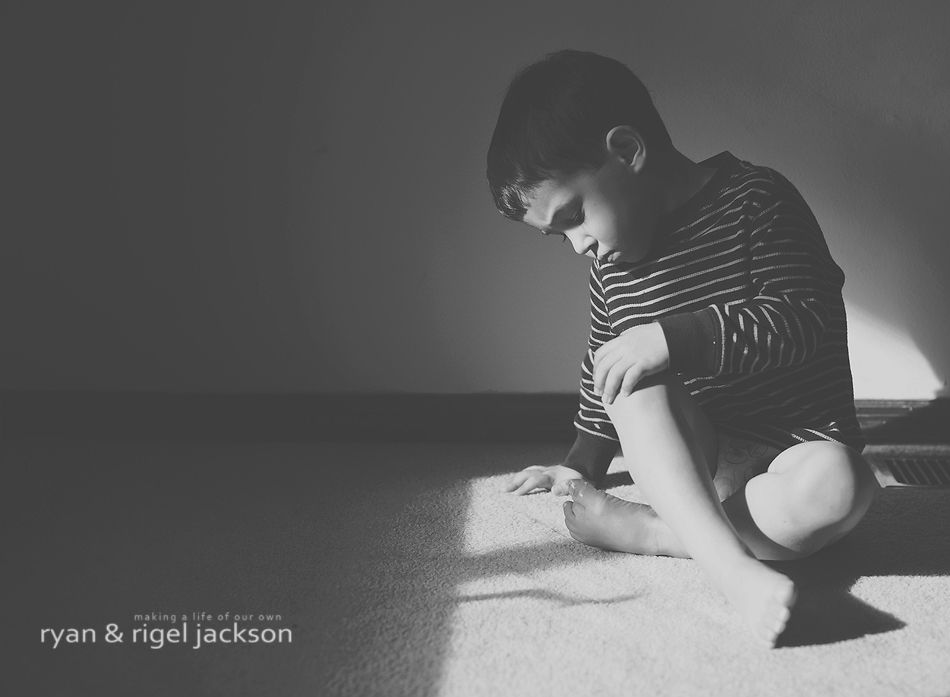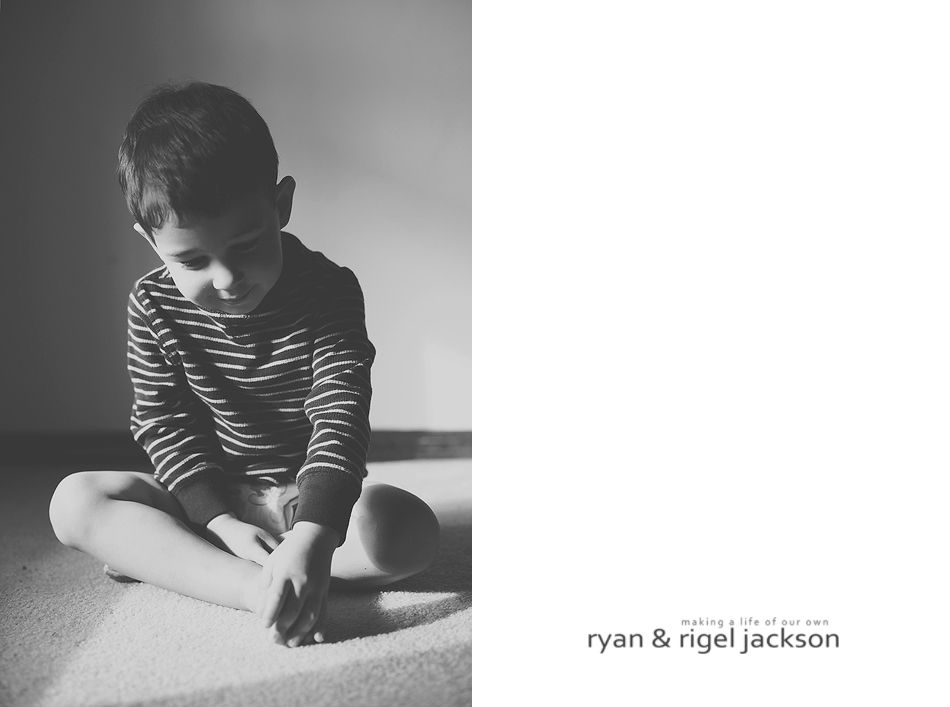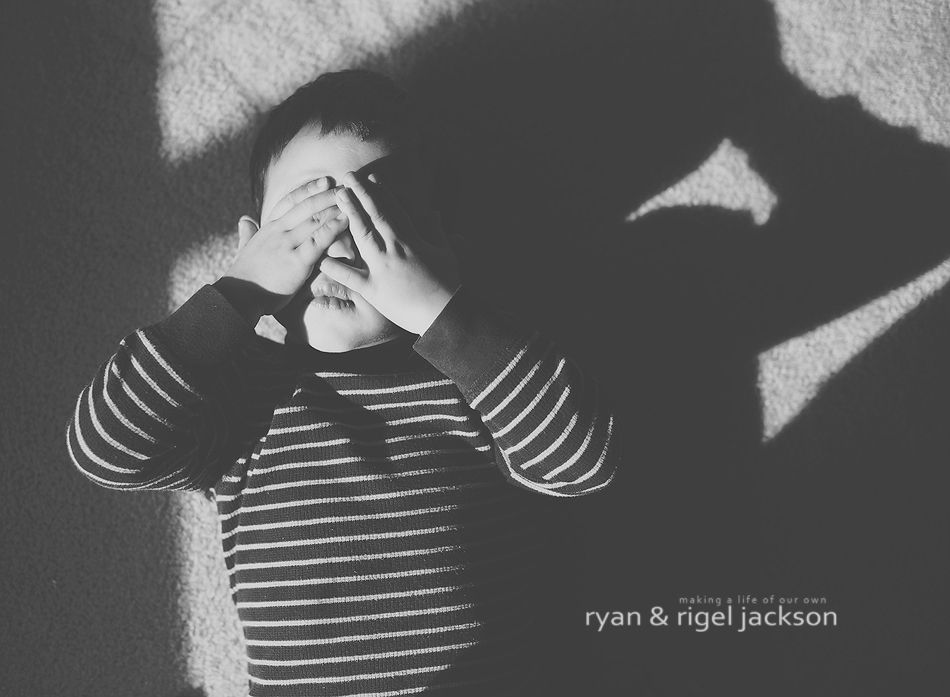 At the same time, Alex was on the couch doing some coloring. He really likes coloring and often walks around with a notepad and a crayon making all kinds of abstract masterpieces!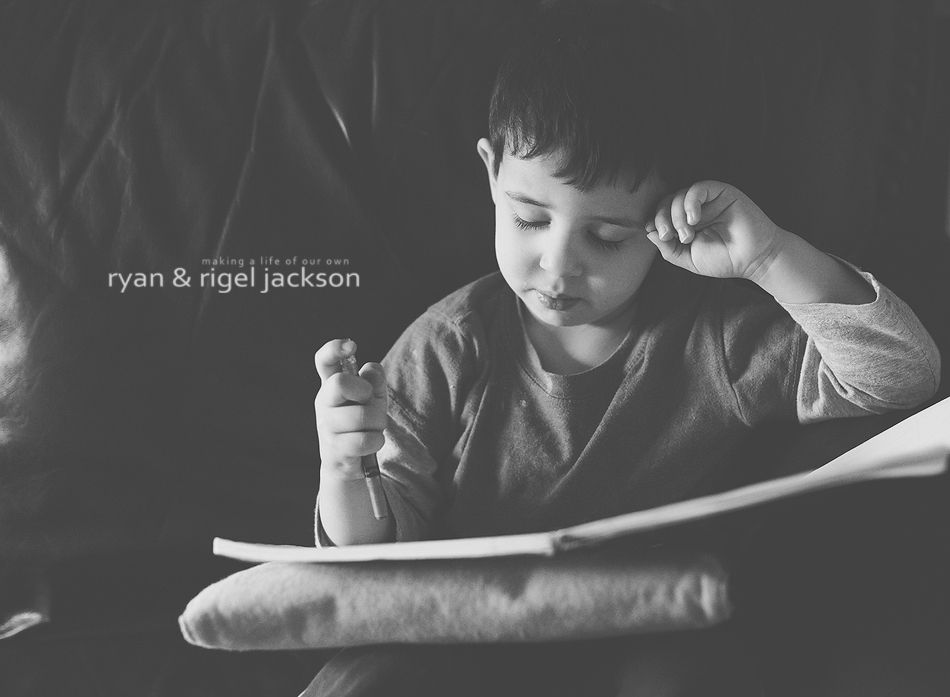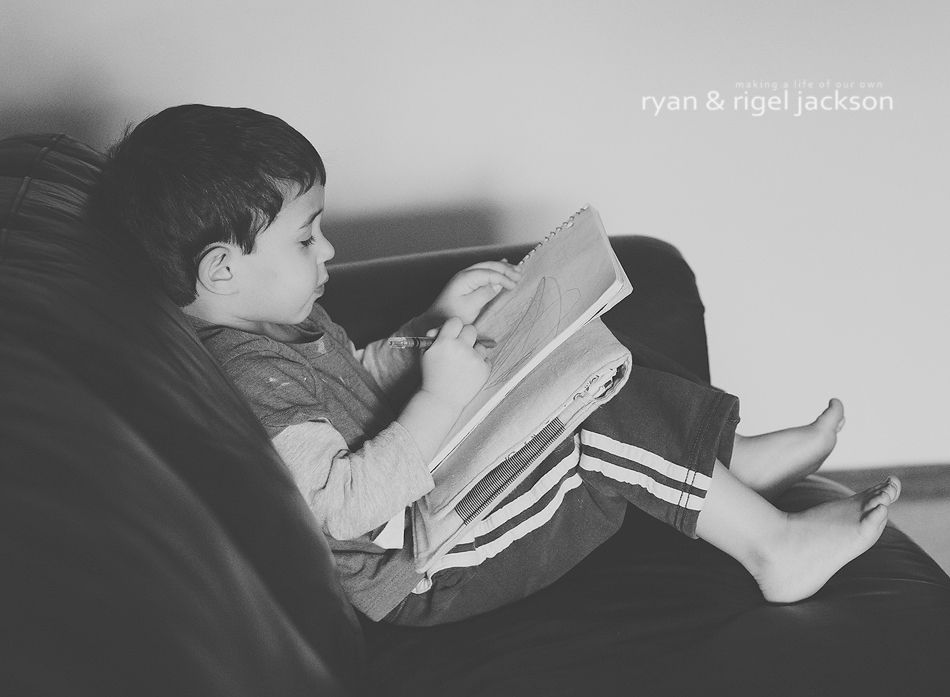 Oh yeah, and you will also often find him eating bananas.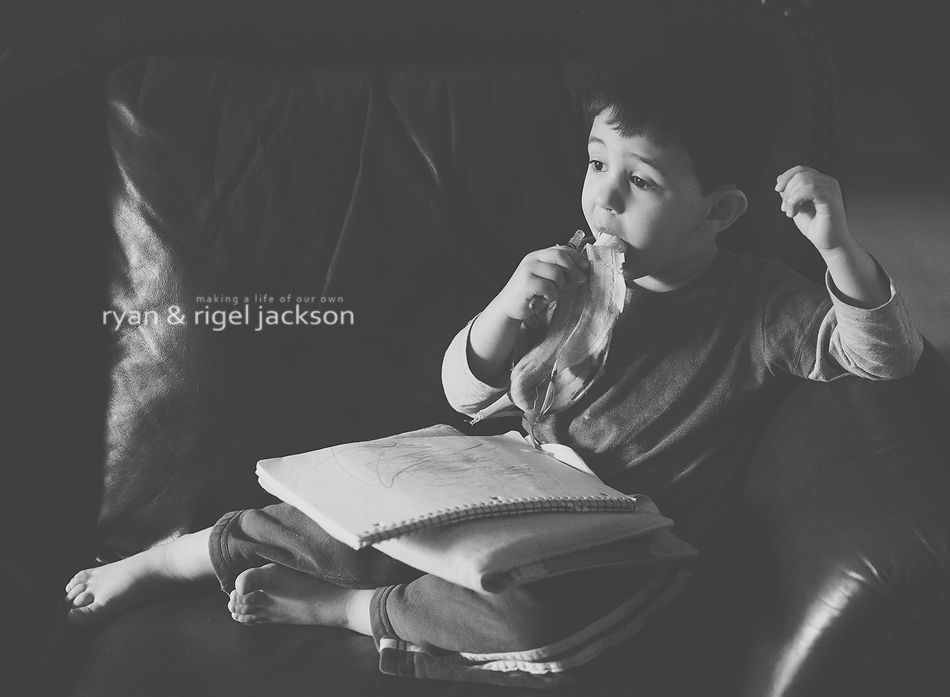 Afternoon came and the bribes kept on rolling! They started making deals, they know they can get me to do pretty much anything in exchange for a few modeling minutes! Alex really enjoys modeling for me really, he could care less if he gets a chocolate, but why not!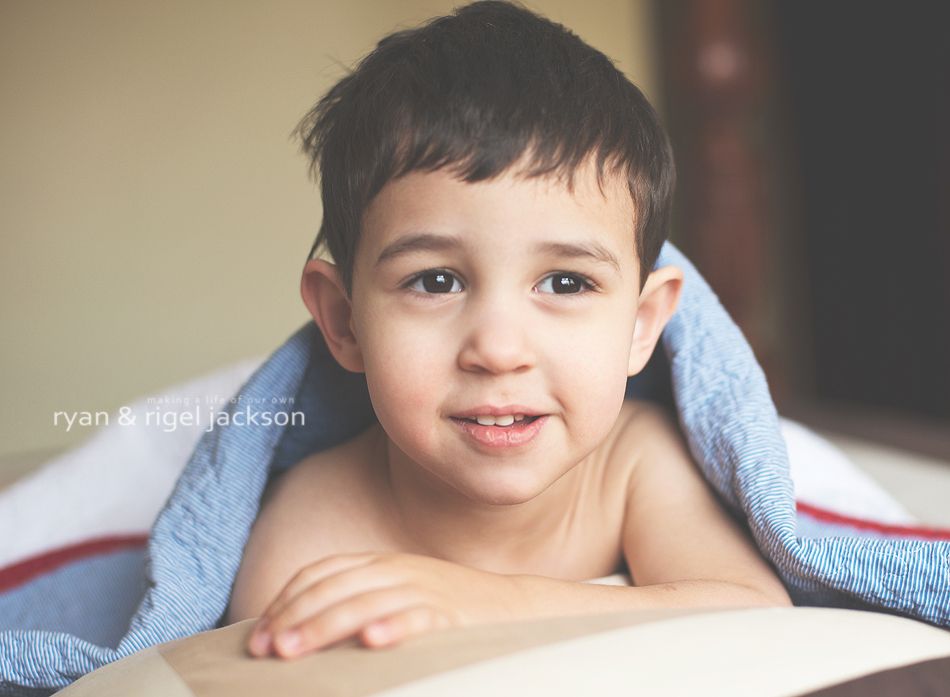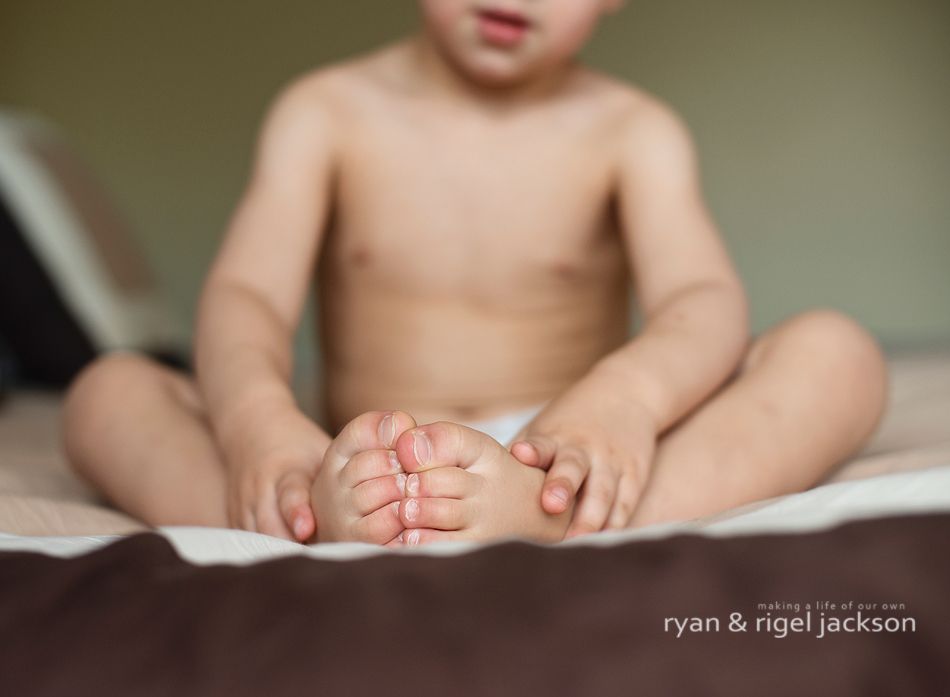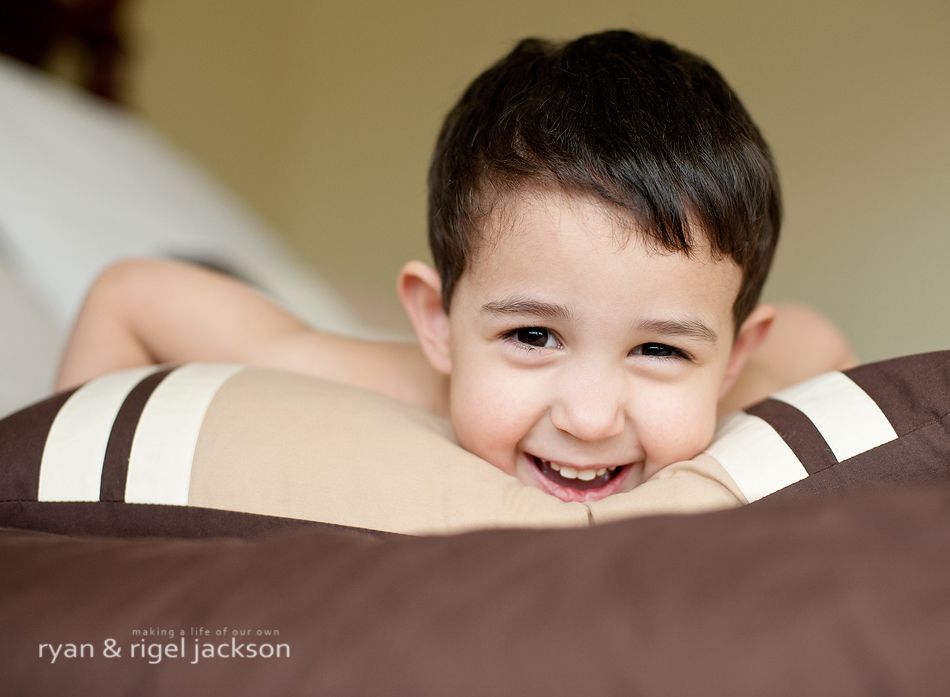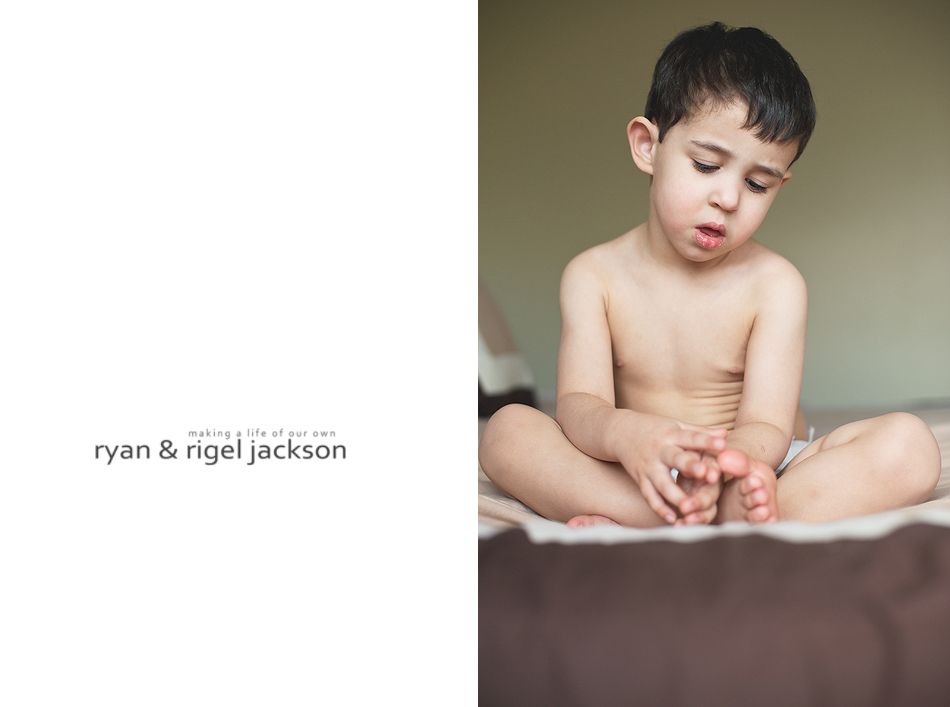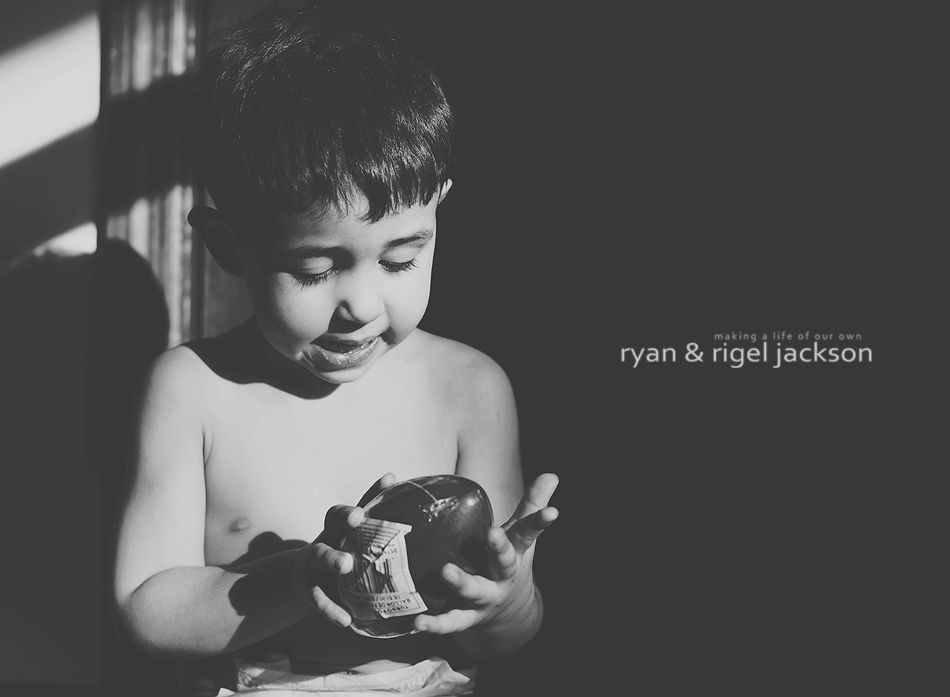 Then evening came and Emma made her deal. TV time for two pictures! Now, this girl knows how to make deals. She will often promise me that she will help me do the dishes or clean the counters for some IPad time before bed. Dad taught her well. But now instead she will trade modeling time instead of chores. So, I moved her to the spot I wanted and I had to move the TV with her. Alex came and turned the TV screen away and made for some emotional shots! Thanks Alex!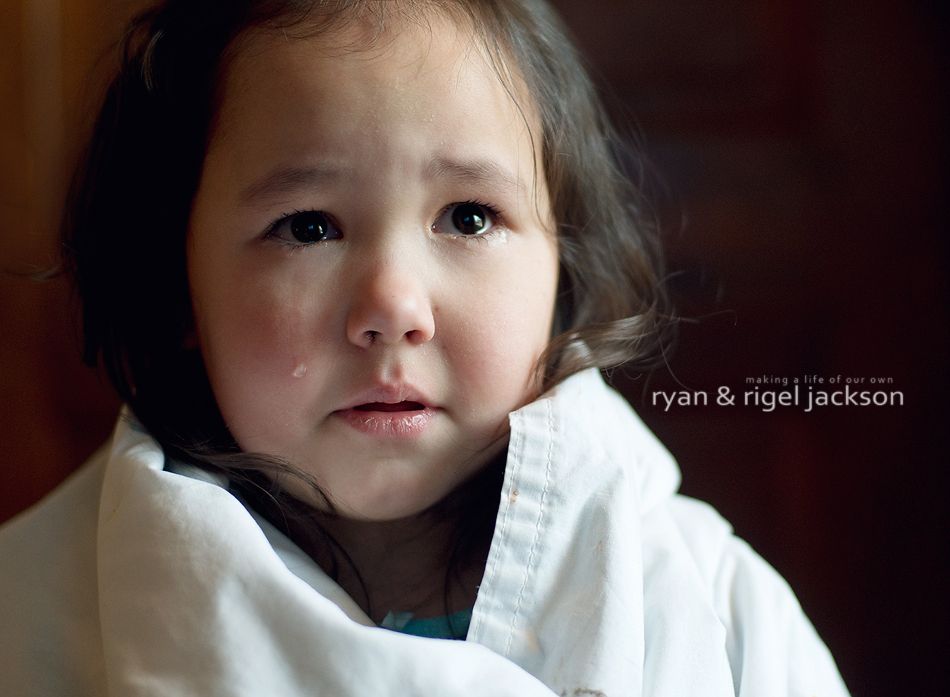 23/365 Emma woke up to a bit of a night accident and had to shower immediately! She has been doing so well and has not had any accidents at night! I can't believe she will five soon! I just love this little girl so much! She really is a fun girl.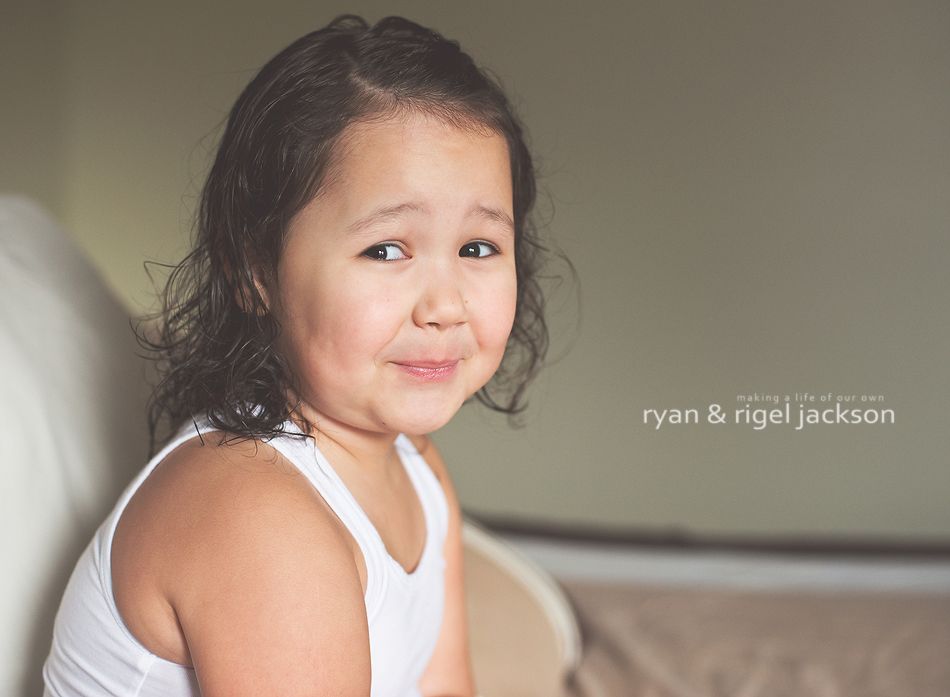 A little yawn to go with her smile!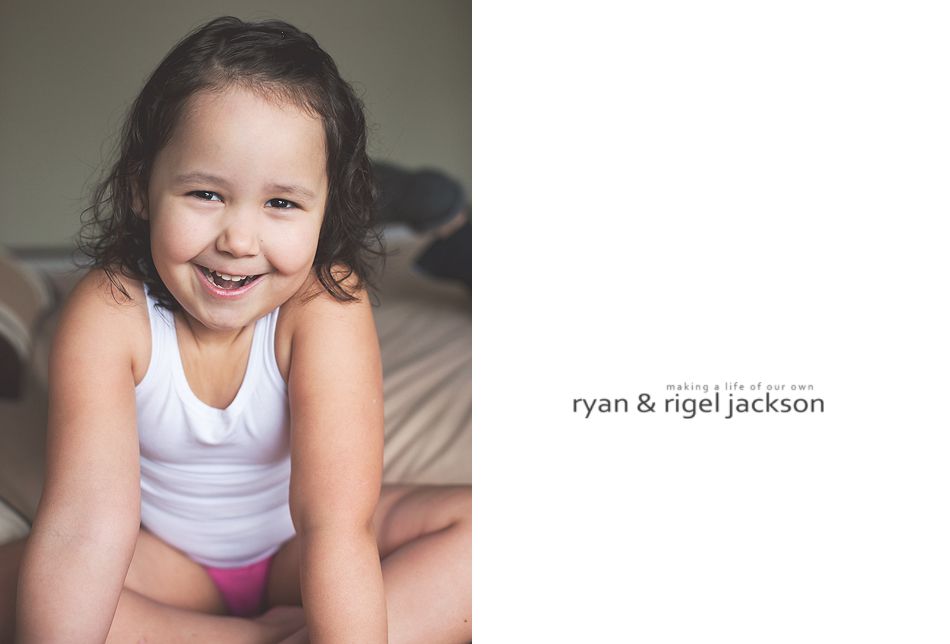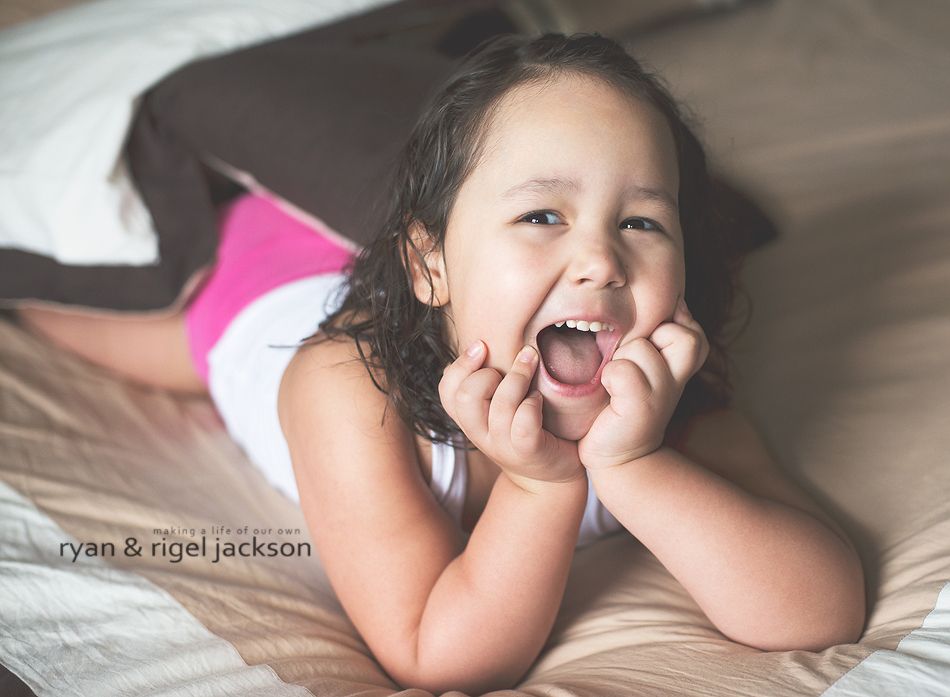 And when Ben saw Emma, he wanted his own little shoot! I tell you, this is really working! It may start with a bribe but my kids are competitive! I think I will end up with a ton of pictures this year! And who knows! Ben just might be a jean model! ;)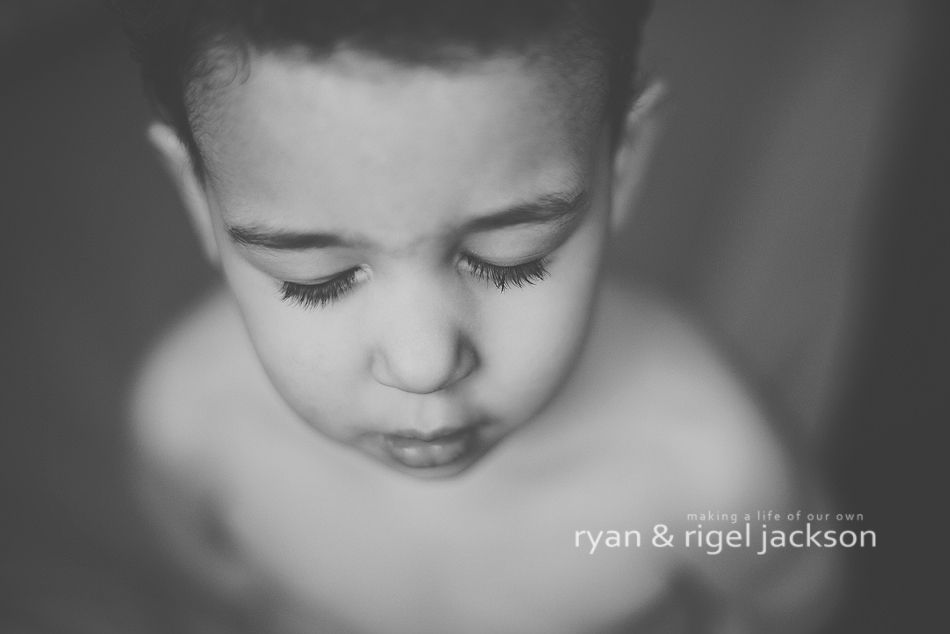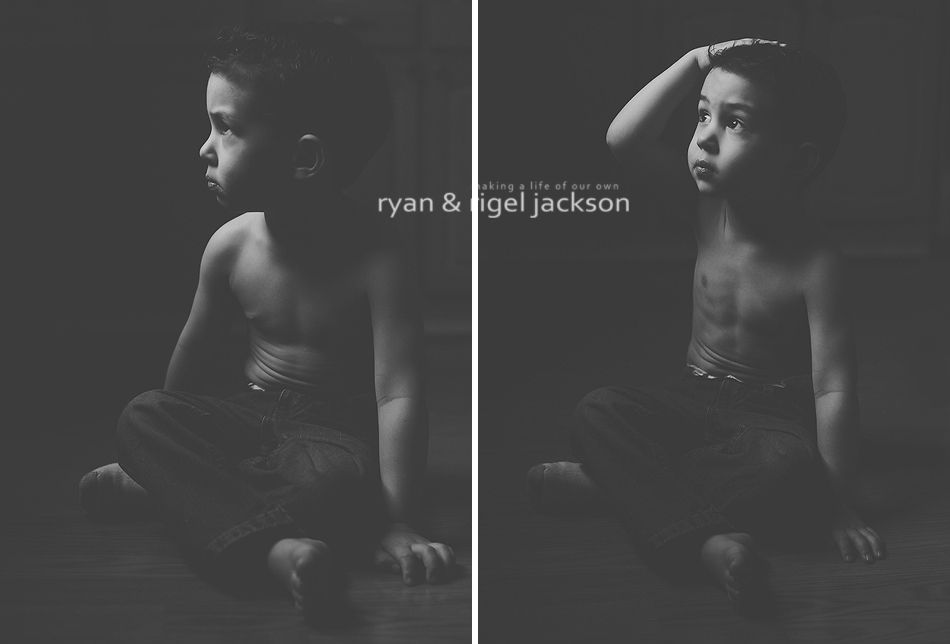 24/365 Ryan and I headed to Indy to my immigration appointment and all I will say is that I was very impressed with their speedy service. The kids spent the day at Grandma's. I am so thankful to have Grandma Jackson always ready to help up and watch the kids. The kids love you Grandma and love spending time playing with you! So, we got home at about eight PM and as usual, they ran after the IPads. Yes, my kids are obsessed with IPads.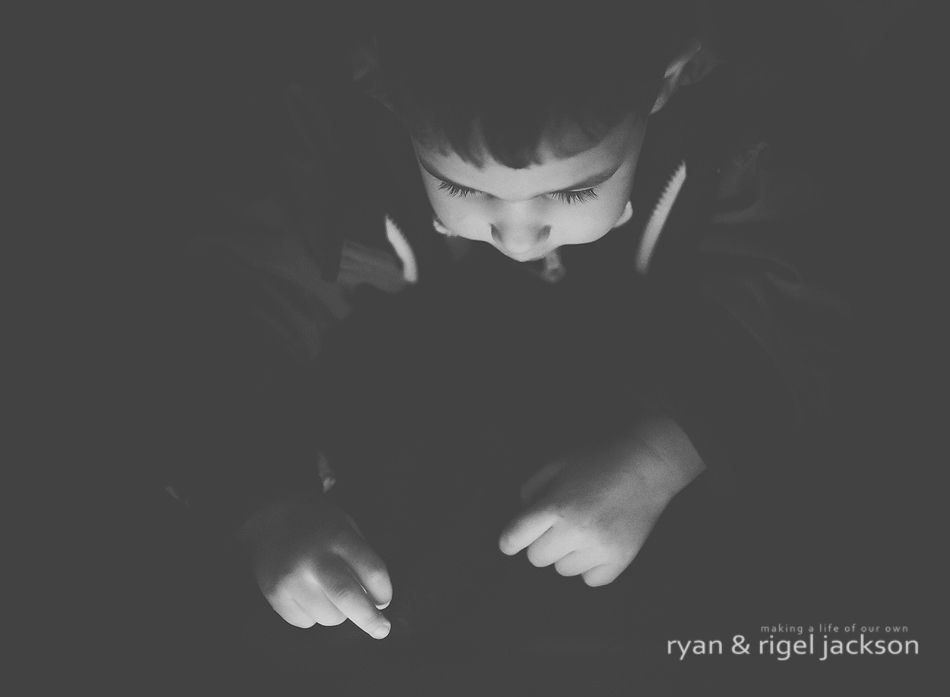 25/365 Friday came and I was feeling a bit too pregnant. I gave my models a break, well kind of, and we were just plain lazy! I love lazy days, just not too many of them consecutively! Ben got shot that morning.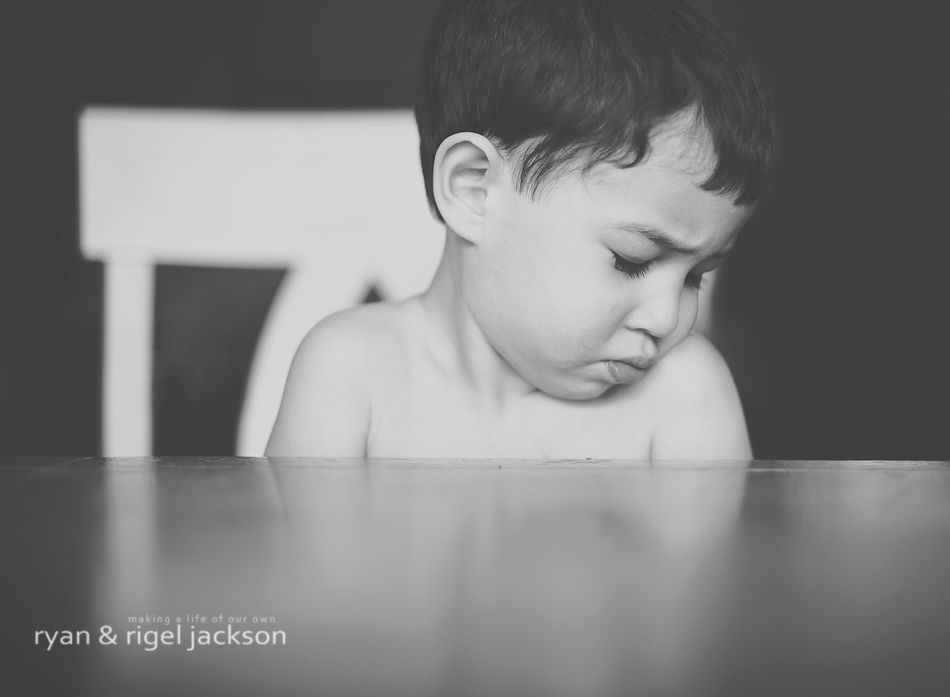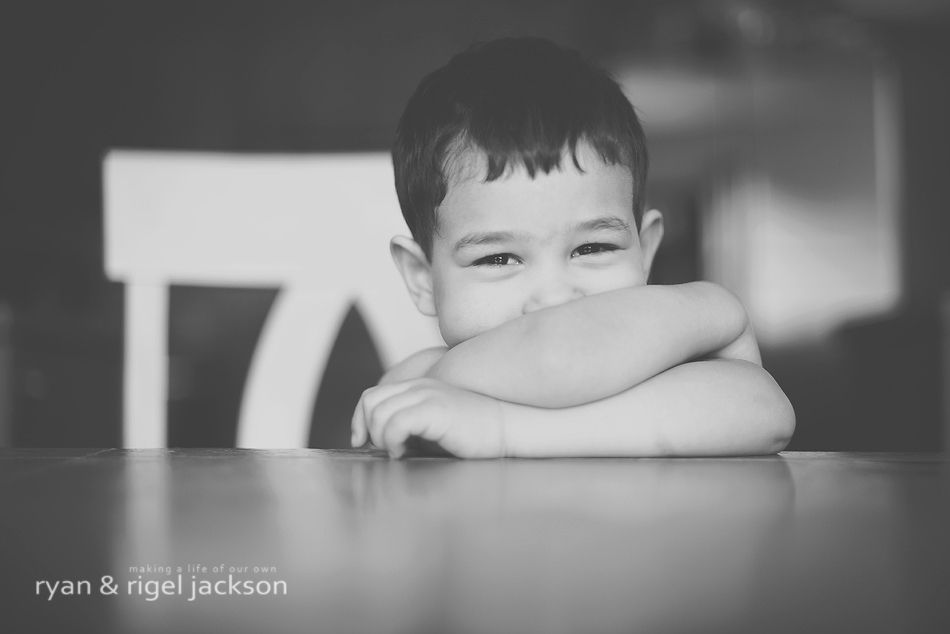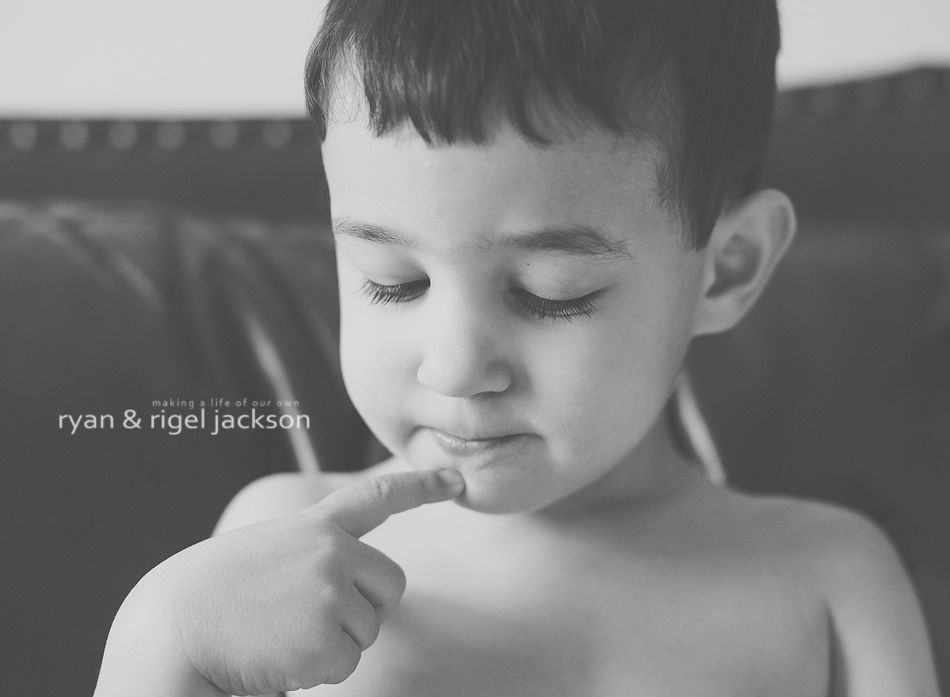 Well, Emma just "couldn't" sleep that night without her mommy. She came to my bed with a deal. How could I reject such deal.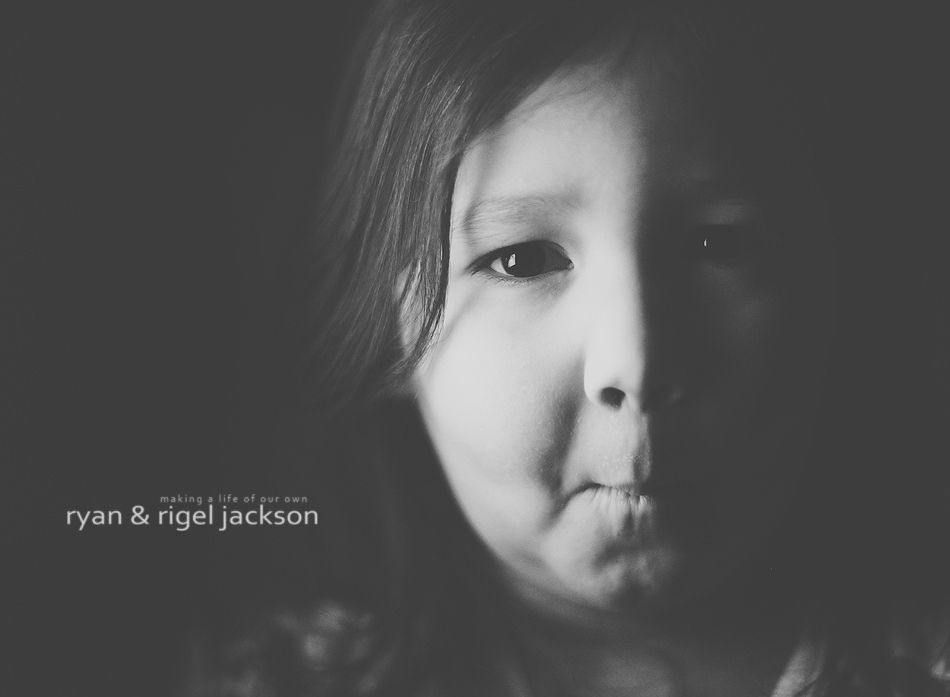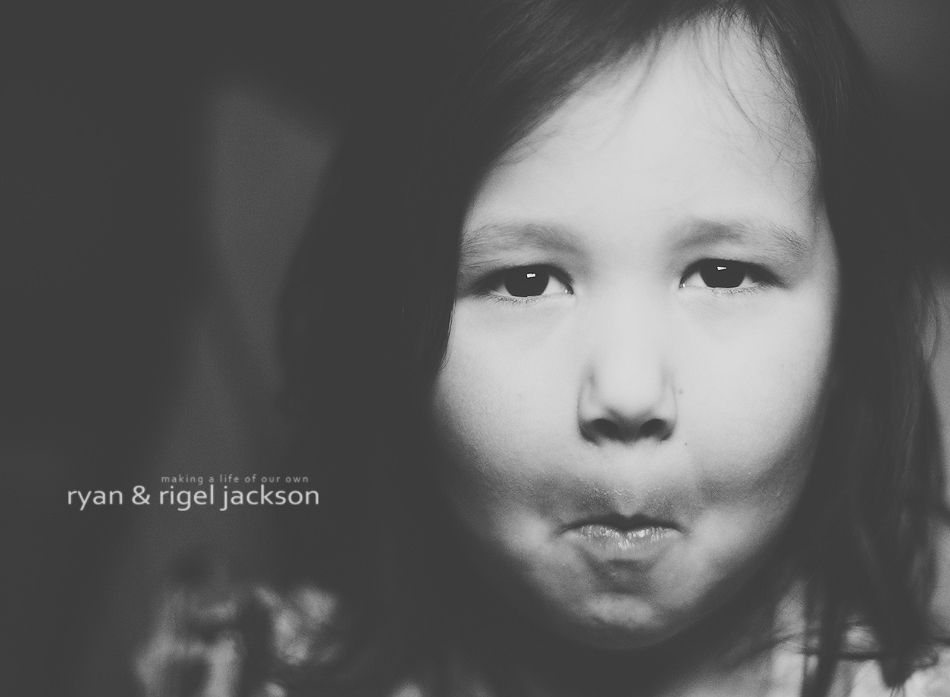 26/365 Saturday morning. Woke up to a living room full of pots and pans. Lots of soup and cake making going on.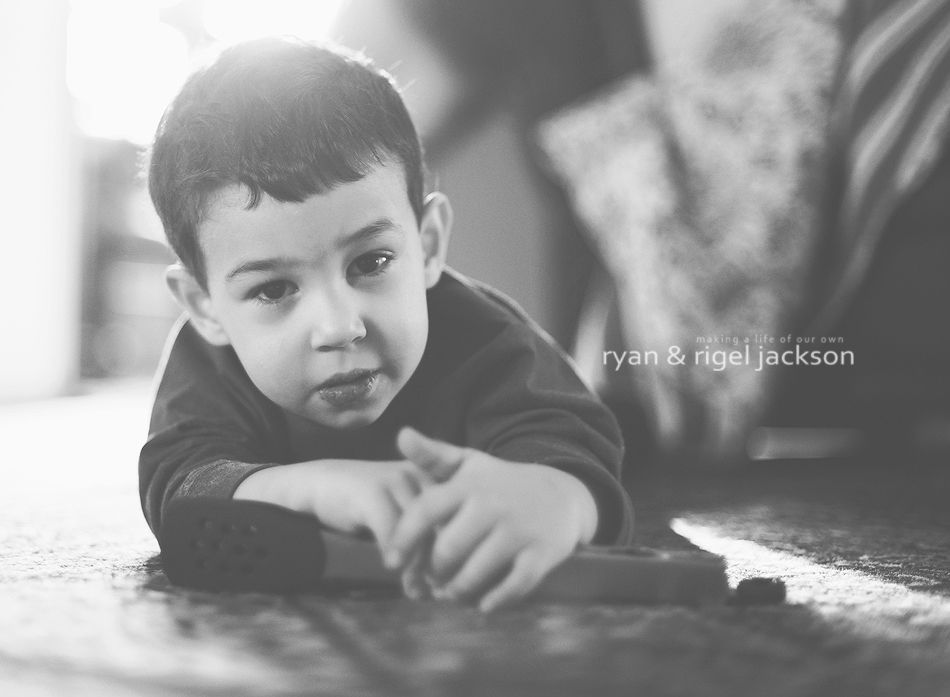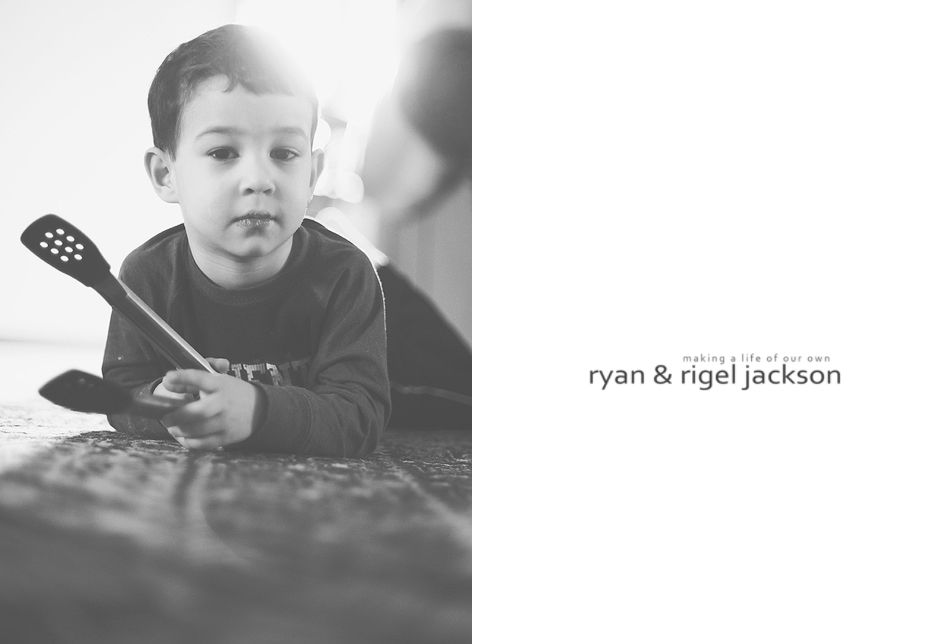 A little breakfast for Emma. Lucky Charms in bowl, Milk in cup, IPad on the side make for a great breakfast experience. Mom's camera and sun on her face, not so much!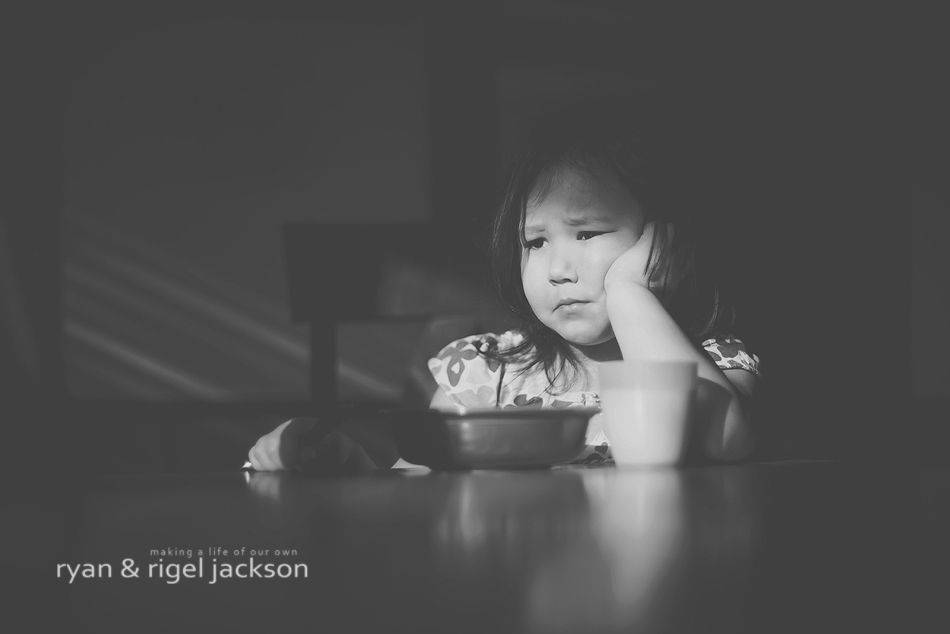 Ryan had the wonderful idea to go to the Y swimming pool. I got sick on the way there and he did a marvelous job of handling all three of them in the water! Such a good Dad I tell you!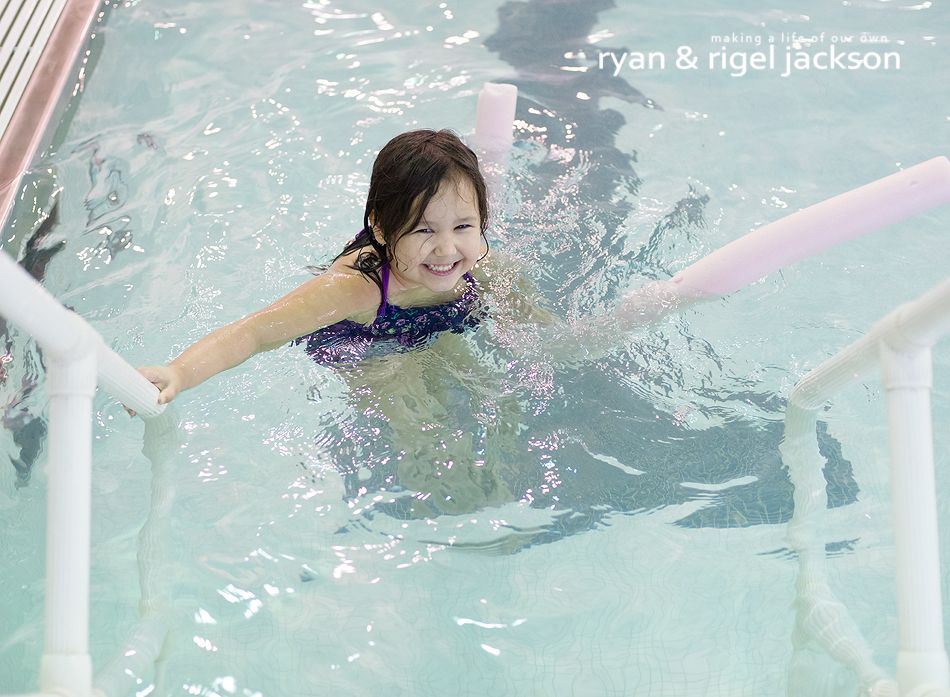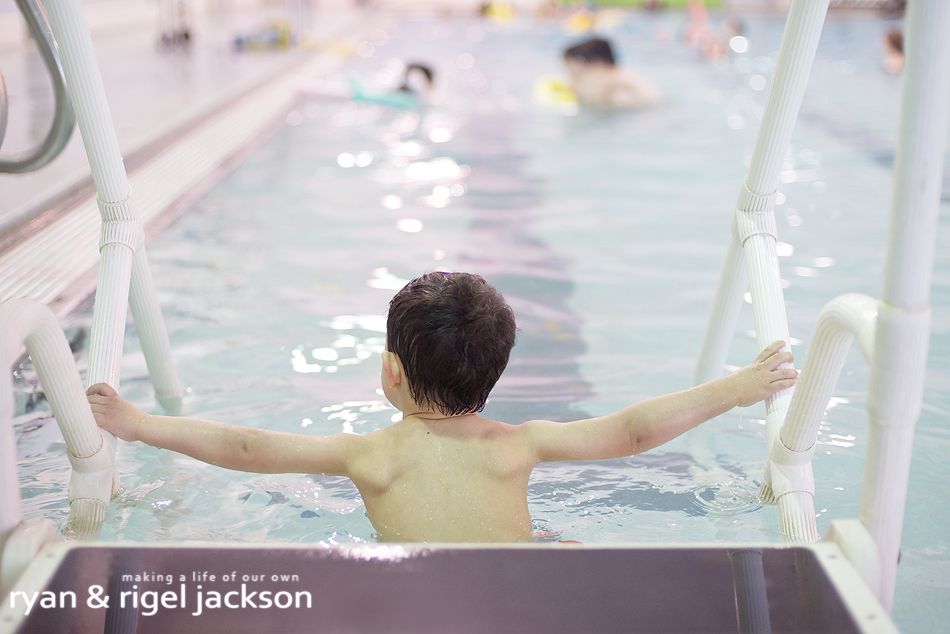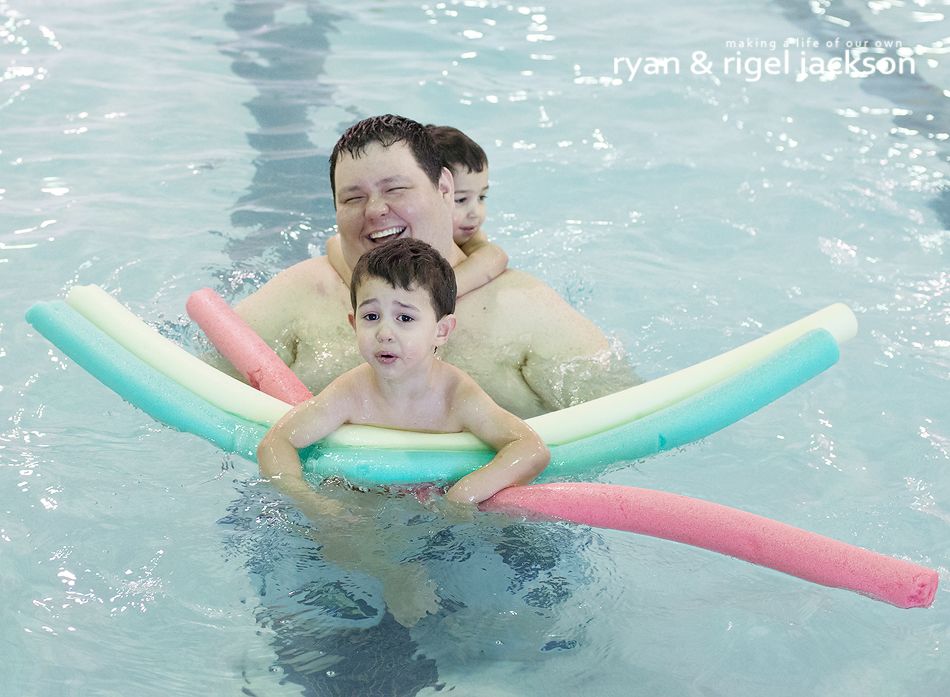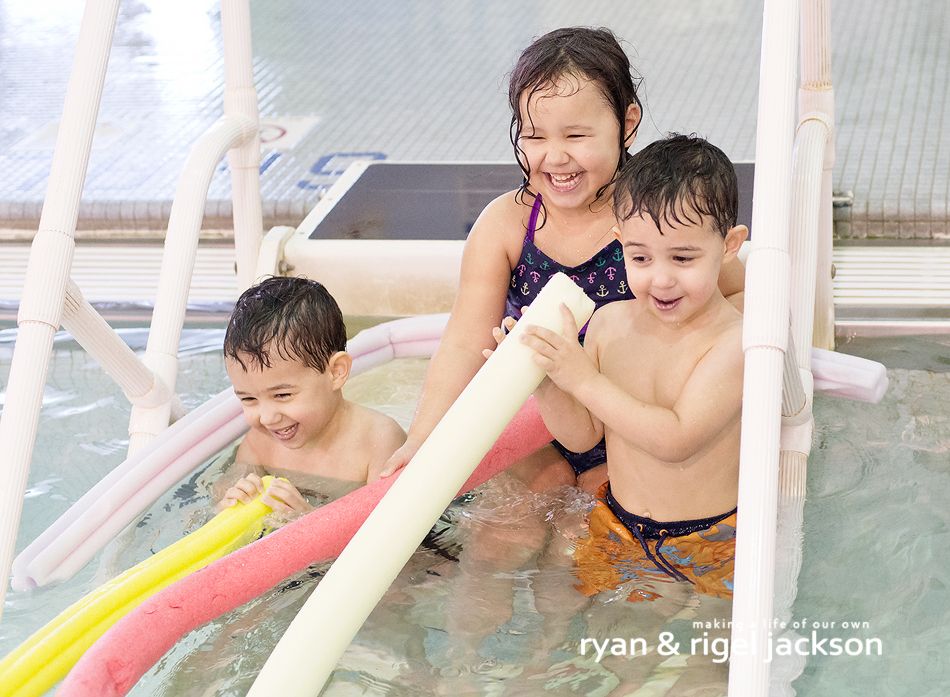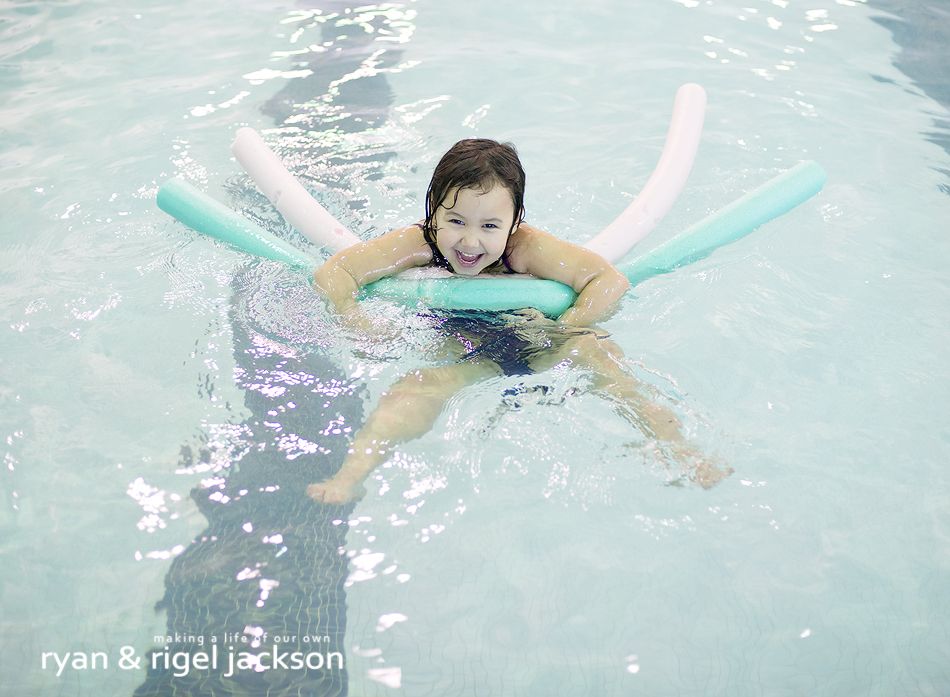 27/365 Sunday was a great day. We almost made it to church on time! Ben took a nap during primary. We came home and had the whole day to ourselves! I had a pregnant episode and went to take a nap. Ryan made a wonderful meal and the in-laws came and brought yummy desserts! We really had a good time eating and playing cards! We were almost good hosts and let my mother and father in law win. Ryan is just too good at these games. Maybe next time!? We definitely need to do more Sunday dinners like this one! Good food, good company! So, the camera came out right after bedtime! Sleepy shots are good too! This is Alex with his Prayer Sheep, Sister Hiatt gave him at church. Isn't he so cute!? IPad light doesn't bother you much when you are an exhausted three year old!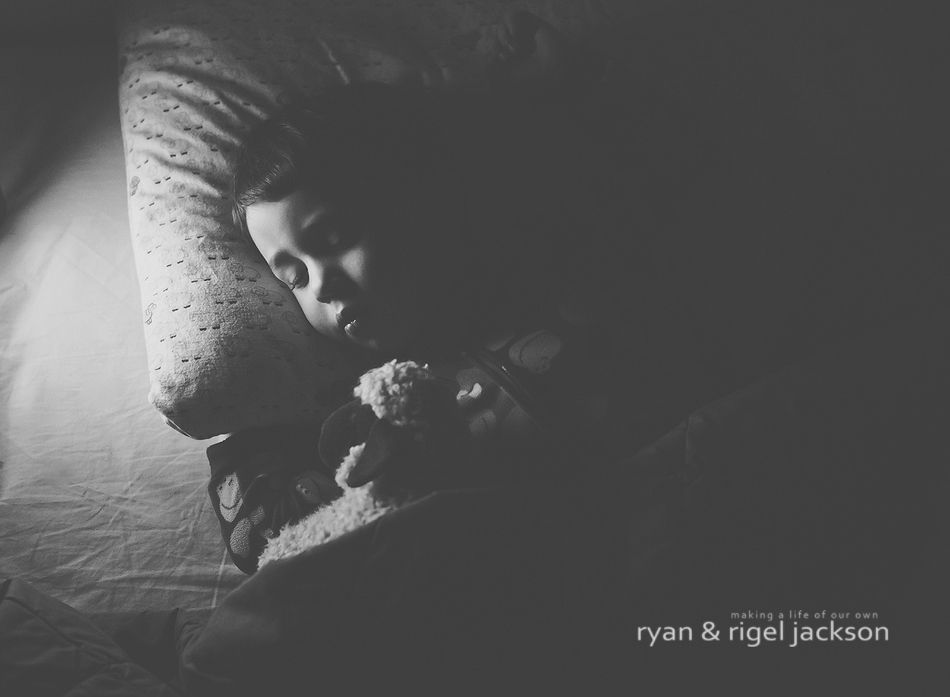 After taking Alex's picture I noticed Emma was almost out! So, I snapped one from outside the door.
Then she caught me!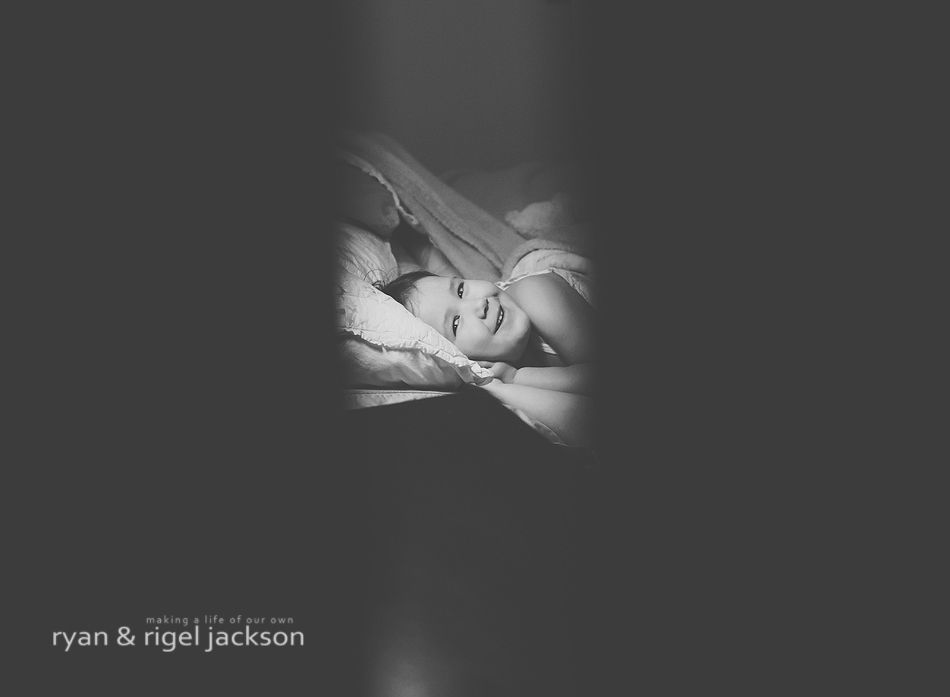 I forgot to add these pictures to last week's batch! We spent some time coloring.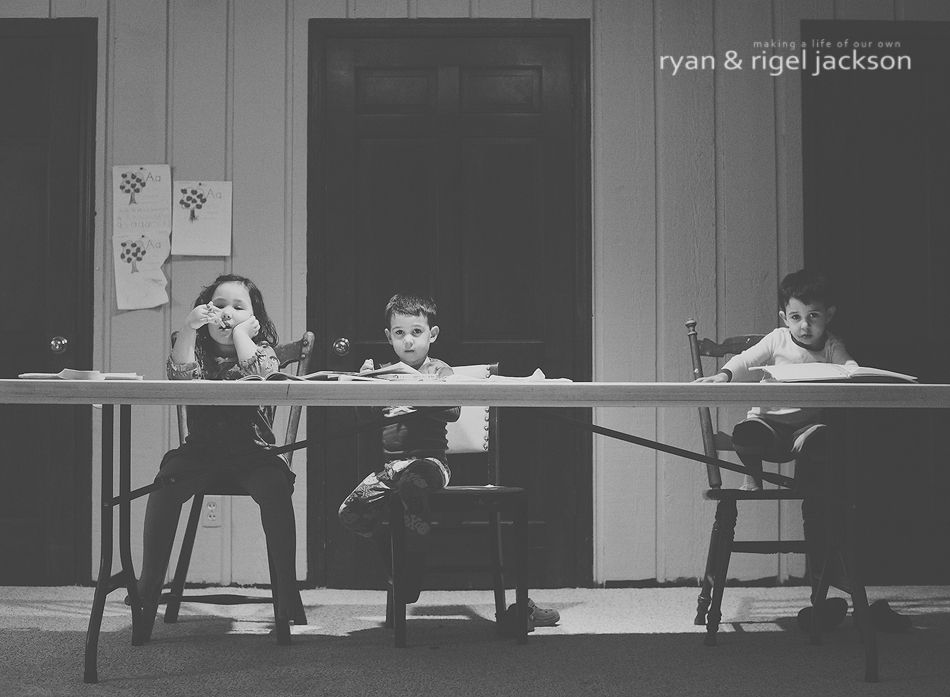 And the boys played with the bag of replacement phones Ryan brought me. Yes, my phone is still missing. Three weeks yesterday, that's a record!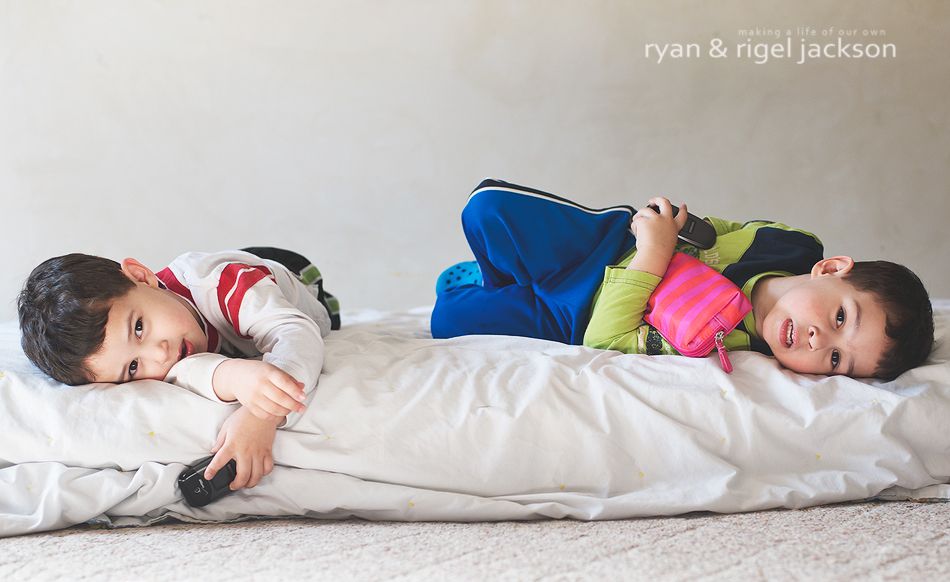 And there you have it! Almost one month into my 2013 goal of photographing my kids everyday!